10 in 10
Posted September 25, 2020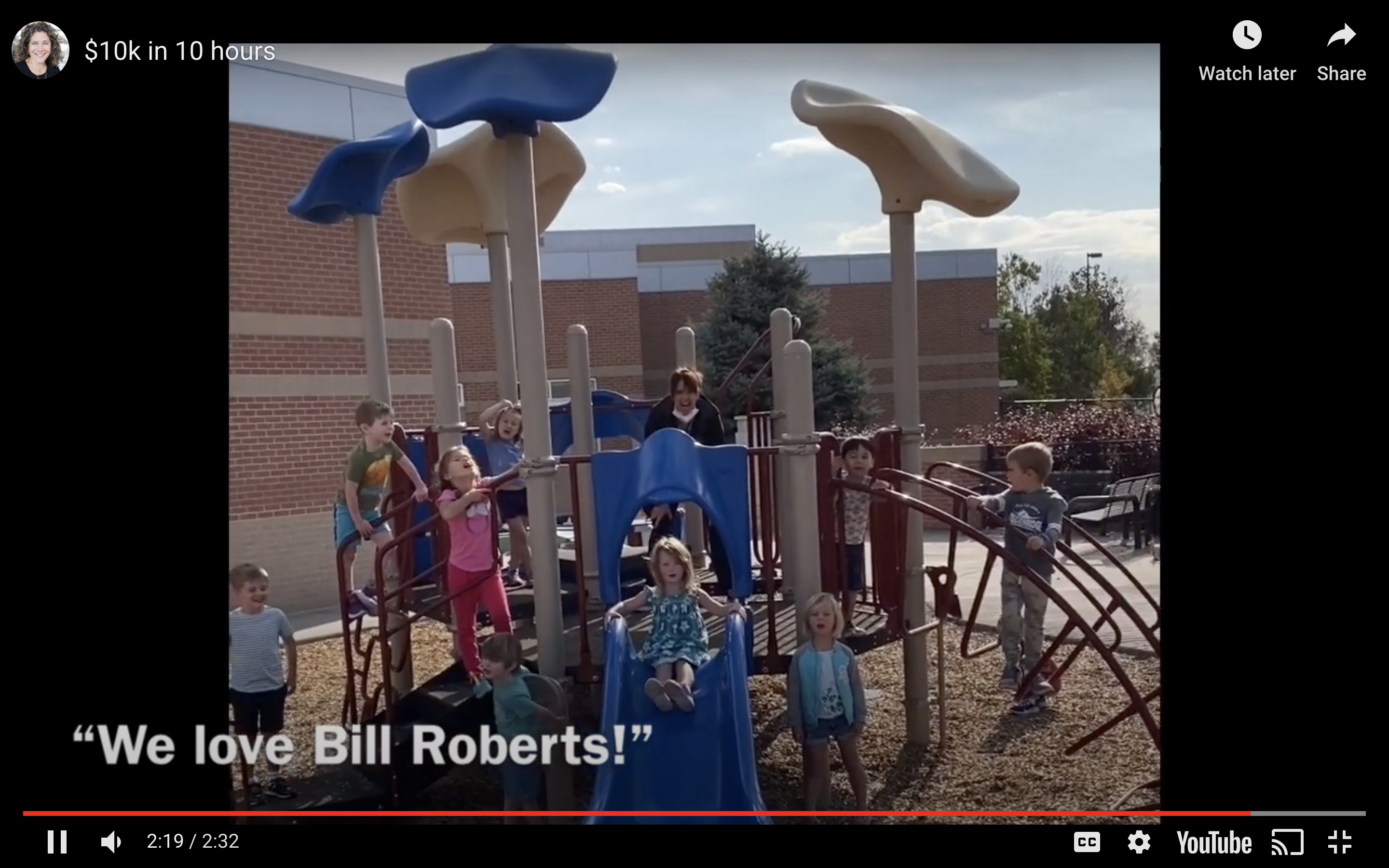 Click HERE to help raise $10k in the next 10 hours!

A LOT has changed this year, but one thing hasn't — Bill Roberts is STILL AWESOME. But, we need your help to stay that way. We can't have Greet & Give parties so TODAY IS YOUR CHANCE to help keep some of the extras that make our school the amazing place it is! It takes about two minutes to donate online and ANY amount helps!   
 
Click HERE to donate and to see how your donation helps.  And, click here to see a video with some very familiar faces.  
THANK YOU!