Friday Message 10/23/2020
Posted October 24, 2020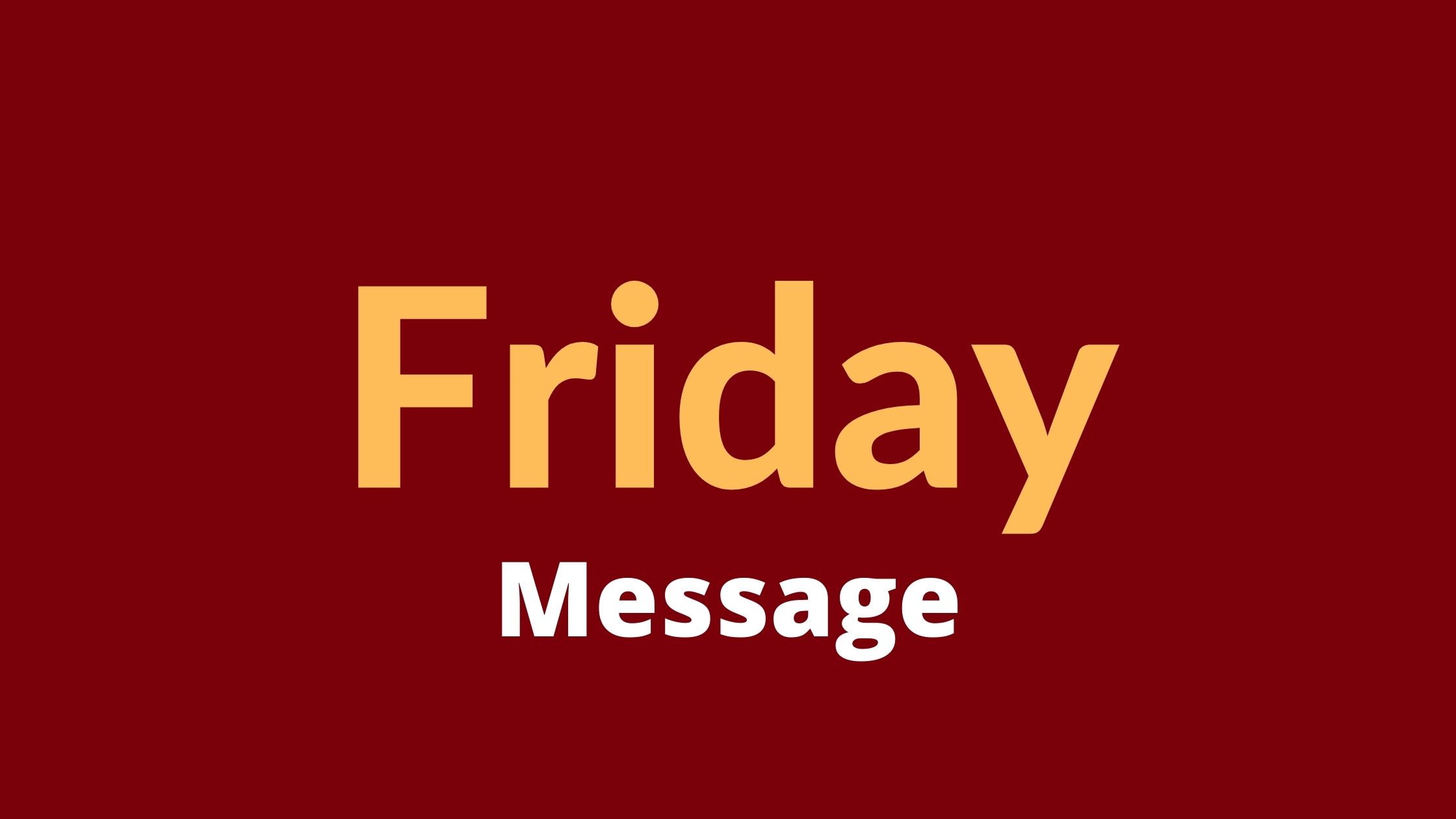 Good Day,
As both the fall and winter weather rushes in, it reminds us the school year is almost in full swing, funny to be saying that at the end of October. We miss our Virtual Kids as well as our Middle School Students but please realize we are all still one community. Bill Roberts will do everything we can to make these modifications as easy as possible. It was so great to see our elementary students this week and finally to be in the building with them. We observed students working hard, involved in discussions, discovering the importance of supporting their thinking, and problem solving. The community at large was immersed in their classrooms and their learning.
Whether in the classroom or out, we are strengthened by our hard working staff and their commitment to meet each student where they are at and to help them to grow to the next level and beyond. This may look like examining student work, pre-assessing, small group instruction, re-teaching, and possibly extension work. All of these were observed this week. We realize that student growth is vital!
Our affiliates at Denver Health support the concept that recess and PE occur outdoors. It is imperative that children dress for the weather. There is not a set temperature gage that automatically removes students from outside activities, but our guide will be that when the temperature/wind-chill is below 20 degrees we will move inside. We respect all the public health experts who are collaborating with us to create procedures and guidelines that create insulated, securer environments, based on data, in order to establish the most protected settings where we can discover a new sense of normalcy. We realize modifications and change can be
aggravating, but we value your kindness realizing that there is a strong probability that conditions will continue to change throughout this school year.
Have a wonderful weekend, looking forward to seeing you all next week!.
Trich, Erik, and Katheryn
Coming Up/Reminders:
Returning to In-person Learning Reminders
COVID -19 Health and Safety Resource Handbook
-COMPLETE A DPS DAILY HEALTH SCREEN ON YOUR STUDENT(S)
-Elementary school starts at 8:15am.
-Dismissal is at 2:45pm M-Th, 12:55pm on Fridays.
-SORRY….PARENTS/FAMILY ARE NOT ALLOWED INSIDE THE SCHOOL.
See the BR Health and Safety webpage for more detailed information
**Middle School Hybrid Model return to school has been DELAYED by DPS to November 9th.
We will continue to update families as we get more information. Click HERE for Dr. Cohen's most recent MS Happenings email**
Arrival/Dismissal Times
As expected, we have had a lot of car drop-offs and pick-ups. We ask that you quickly drop off your child using the Kiss & Go lane for 3rd-5th graders, the Bus Lane for K-2nd graders, or walk or ride your student to campus to minimize car traffic.
If you are driving, PLEASE BE PATIENT, DRIVE SLOWLY, WATCH OUT FOR KIDS, AND SAVE YOUR PHONE CALL FOR LATER.
*Dismissal Schedule Monday-Thursday
K, 1st & 5th: 2:40pm
2nd & 4th: 2:42pm
3rd: 2:43pm
*Dismissal on Friday
K, 1st & 5th: 12:50pm
3rd: 12:52pm
2nd & 4th: 12:53pm
Late Arrival/Early Sign Out
If your student arrives after the bell, please complete this form and have your student enter through the main door.
If you need to check your student out early from school, please complete this form and let the front office know when you are outside.
**This form can also be found on the BR website under Parent Resources**
Eat and Give
MENTION BILL ROBERTS AS INSTRUCTED BELOW when you order from these neighborhood restaurants and they will give back between 15-20% of your total order to our school!
Papa Murphy's Take & Bake Pizza, Central Park
Thursday, October 29th
All Day
Go Bobcats! Get Active! Fundraiser
It's not too late to REGISTER for this FUNdraiser!
Use this LOG to track your student's daily physical activity through November 15th. Any physical activity counts! The log is for tracking and does not need to be turned in at the end of the month.
Everyone who registers will receive a t-shirt and "goody bag." We'll also award homerooms with the most active hours! Let's get active!
BR Trunk or Treat!!!
Bill Roberts will be hosting a socially-distanced "Trunk or Treat" in the school's parking lot on Halloween, Saturday, October 31st from 12-2pm – with our Spooktacular DJ spinning some scary fun tunes!!
ECE-2nd: 12-12:30pm
3rd-5th: 12:45-1:15pm
MS: 1:30-2pm
HELP US MAKE THIS A SUPER FUN EVENT FOR OUR STUDENTS!! Please see the SIGN UP to volunteer your trunk, donate treats, and help for this wonderful event
Calling All 5th Grade Parents!
Come to a Bill Roberts Middle School Mixer on either October 29th or November 12th! MS Mixers are informal gatherings with Dr. Cohen hosted by a current MS parent during which we enjoy a mix of fun, drinks and MS discussion. This adult-only evening is open to current 5th grade Bill Roberts parents/guardians.
Space will be very limited. Learn more and RSVP HERE!
To Our 5th Grade Families: You are 100% guaranteed a spot at Bill Roberts Middle School if you select BR as #1. Every student going into 6th grade must fill out a DPS Choice Form in February.
Library Books Checkout
Library book checkout is back for in-person and remote students!
Place up to 3 books on hold in our online catalog. Holds will be delivered to homeroom classrooms for in-person students. Remote students can get their holds from a labeled bin outside of the BR front doors M-F, 8:30am-3:30pm. An email will be sent when the hold is ready to be picked up.
Books can be returned to a bin outside the classroom door or in a bin in front of the school doors. Returned books will sit in the DPS-recommended quarantine for seven days and then be wiped down before recirculating.
Questions/concerns, please email catherine_pretlow@dpsk12.org
Student Meals
Breakfast and Lunch
Denver Public Schools is providing free weekday breakfast and lunch for children at Bill Roberts. Lunches can still be ordered daily but will be delivered to each classroom and eaten in rooms or outside when weather permits. We will take lunch orders from each student in the morning for that day.
As of October 21st curbside pick-up will no longer be available at Bill Roberts. Please visit the DPS food distribution website to view curbside pick-up locations.
Technology
If you still need to exchange your iPad or Chromebook, need a new device or need device repair please email June_Jose@dpsk12.org