Friday Message 12/11/2020
Posted December 12, 2020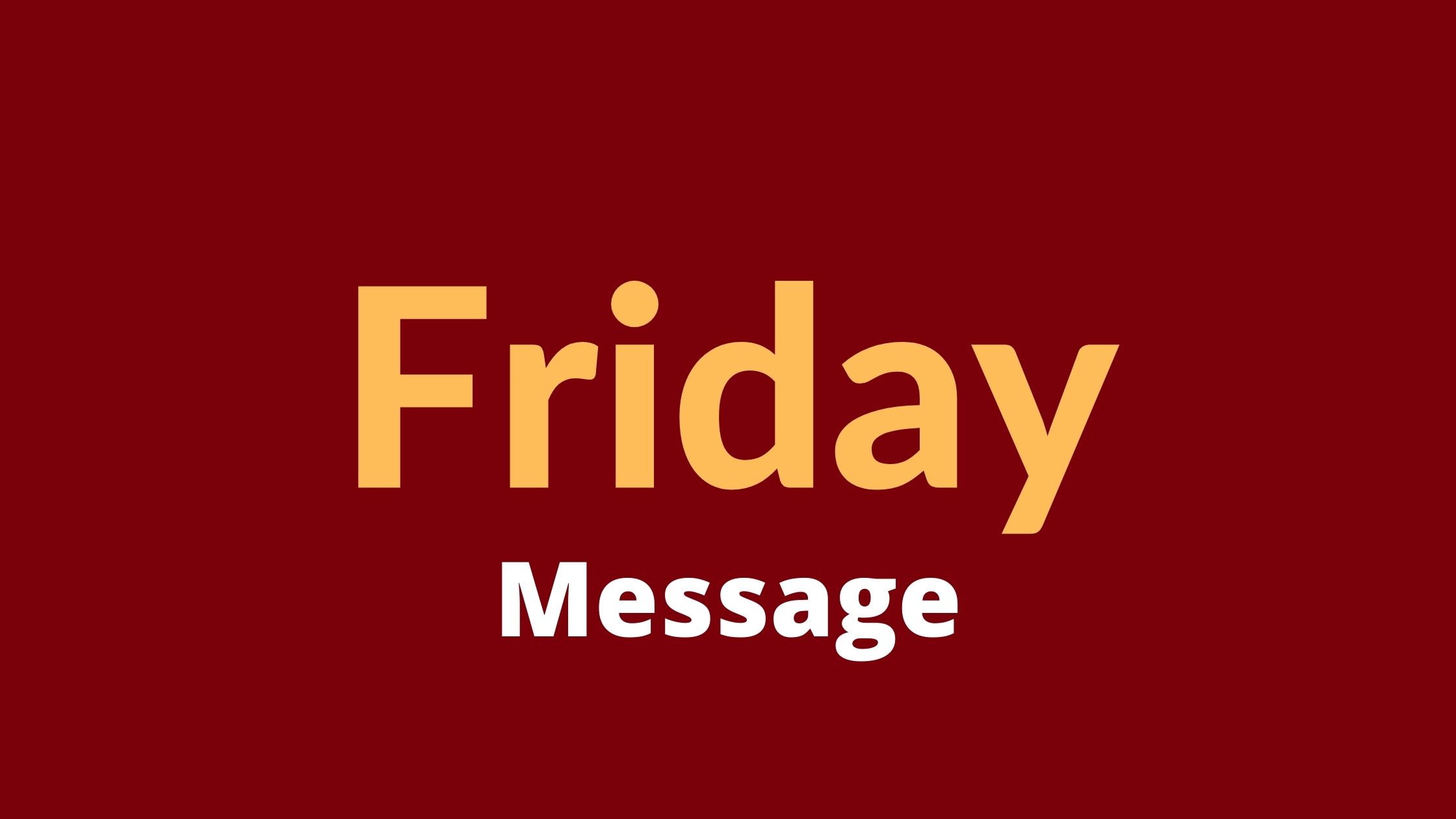 Good Day,
It does take a village, but not just any village will work. This community is not any village.
Our mindset before break is to turn the potential (and option) of being back inside the building into a reality. To have the choice to return to in-person leaning in January is vital. School communities are an essential element of neighborhoods and have the potential to have a strong influence on the healthiness, the progress, and the positivity of families that reside in them.
Education is a chief ingredient of our vitality because it is central to wisdom, new knowledge, inferring, thinking, social and emotional understanding, and community connections. Schools also are crucial for resources that provide food, access to social emotional amenities and offer connections between families, home and neighborhoods. We are ready to return, regardless of which platform you choose, stronger, worthier, more resilient and wiser than ever before!
Thanks,
Trich, Erik & Katheryn
Coming Up:
Say farewell to 2020 in your most creative way!
How do you sum up 2020? Let us know and you could win a prize!
What are your wishes for 2021? Show your creativity!
Here is what to do:
1- Write a poem. Take a photo. Draw a picture. Make a video (max. 60 seconds). Create your own meme. Whatever inspires you!
2- Donate $20 per entry (or more if you'd like!)
3- Send your submission/s to Alix at brdirectgiving@gmail.com no later than Thursday, 12/17 at 6pm.
Learn more here: https://welovebillroberts.weebly.com/
Voting will take place December 18th-20th.
Toy Drive
Tuesday, December 15th, 4-5 pm
One of our wonderful 8th grade students, Andi Wise, will be organizing a toy drive next week. If you're able, please drop off a new, unwrapped toy here at the school next Tuesday, December 15th between 4-5pm. Andi and her friends will then donate all toys collected to Toys for Tots!
Eat and Give
Mason's Dumpling Shop, Montview & Dayton
Wednesday, December 16th
All Day
Mention Bill Roberts when ordering take out and they'll give back 20% of your order to Bill Roberts!
Go Bobcats! Get Active! Fundraiser
As of December 15th, It's a Wrap!
Thank you to all who participated in our "Go Bobcats! Get Active!" 8-week program! Log your total active time HERE. T-shirts and goody bags will be distributed when school resumes in 2021!
BR 2021 Annual Auction
Bill Roberts' Annual Auction, our largest fundraiser of the year, will be a virtual event this year. More details to come in the new year, but it promises to be a fun and unique experience for the whole family! Mark your calendars and plan to join us on Saturday, March 13th, 2021.
Do you have an item or experience to donate to the auction? Please fill out our online donation form. Would you like to volunteer? Please email Nikki Parrish at billrobertsauction@gmail.com
School Choice is Coming Up
Round 1 of School Choice for the 2021-22 school year:
January 15 – February 16, 2021
Upcoming Kindergarten Families
Please join us for a virtual open house for incoming Kindergarteners on December 14th, 6-7pm. Meet the teachers, tour the school virtually, listen to present and former students and get to know our administration. Learn why Bill Roberts could be the perfect fit for your little one. Please SIGN UP to attend!
Middle School – Please join us for a virtual middle school tour with Dr. Cohen! We are PROUD to be a great school for your students to RISE from ECE all the way through Middle School. As the DPS School Choice process for next year approaches, we want to share our amazing middle school with current parents as well as the larger community.
Sign up for MS Virtual Tours (our next tour is December 16th, 9am)
Please share this information with friends and families looking for a great school for their children!
Shakespeare Club is back!
In this virtual (FREE!) enrichment, Bill Roberts' students in 3rd – 5th grade will be given the amazing opportunity to participate in the 37th Annual DPS Shakespeare Festival, and perform scenes from some of Shakespeare's most famous works!
Shakespeare Club will be held every Friday, beginning December 11th, from 1:30pm to 2:30pm via Google Meets.
While we're going to have a TON of fun, it's important to note that this is not a "drop-in" enrichment, but instead a formal rehearsal commitment for students excited to expand their theatrical skills and knowledge of Shakespeare through skill-based games, activities, and group rehearsals.
To sign up, please click here.
If you have any questions, please email jessica_bland@dpsk12.net
Yearbook
This year is unlike any other, so another thing that will look different is the yearbook. We are still doing one and it is available for purchase now at treering.com. We won't have most of our usual yearbook content so we are looking for new ways to capture this unusual time. Please send us your best photos of this unprecedented school year! So that we may include as many families as possible, please limit your submission to your favorite 2-3 photos. Purchasing information HERE.Send photos to brbobcatyb@gmail.com