Friday Message 1/15/2021
Posted January 16, 2021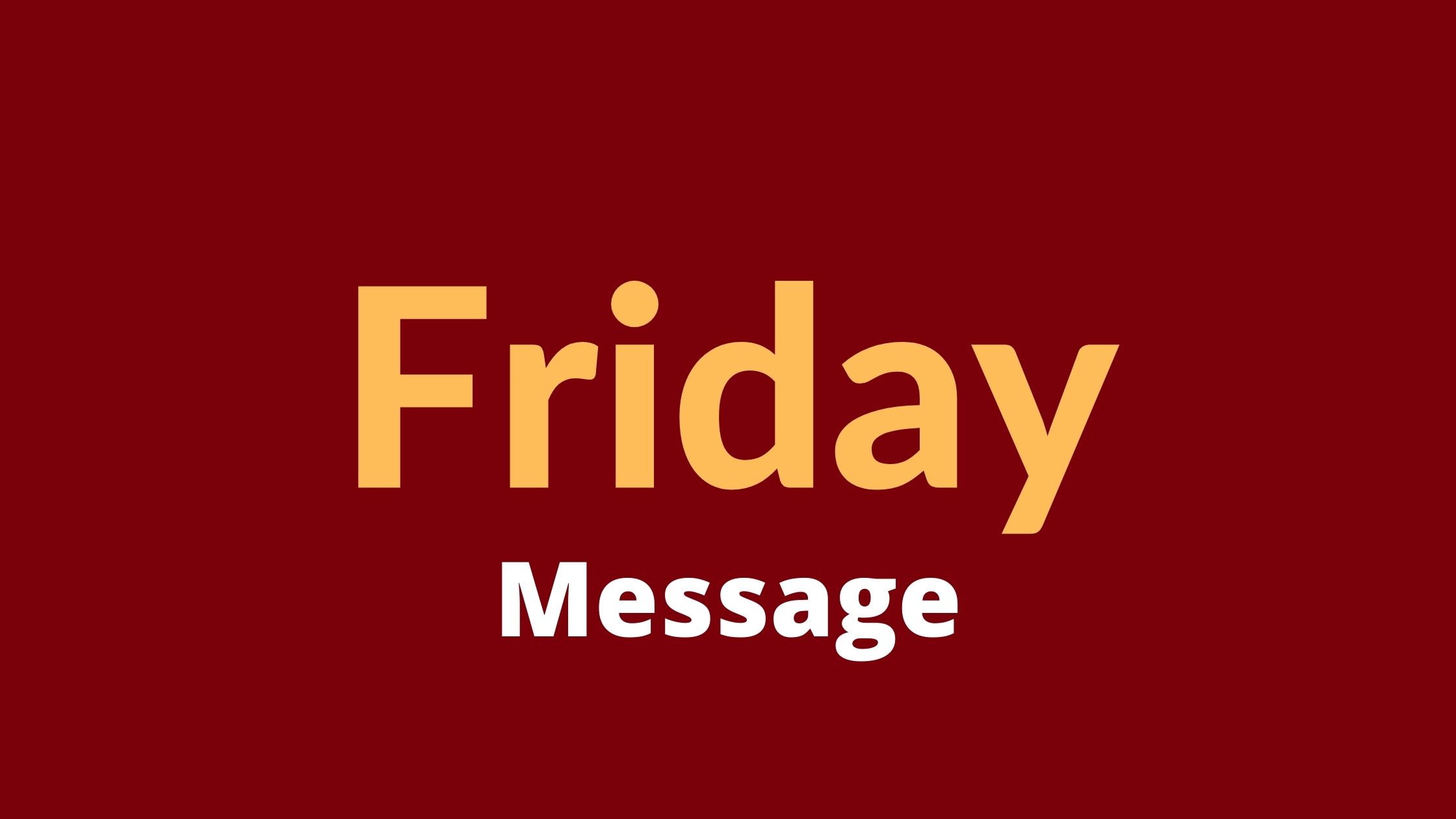 Good Day,
Welcome to a new 2021 school year. We are grateful to have spent 5 wonderful days with elementary students inside the building and are grateful to have our Middle School Students (half at a time) back in session starting on Tuesday. Finally, there is a true sense of hope and optimism streaming through Bill Roberts, even as masks are worn, social distancing is enforced and hand sanitizing has become the new norm. With vaccines being administered and one week of E-5 in- person learning accomplished, I am hopeful that January and February will turn out to be healthy and academically engaging months.
We begin next week honoring Dr. Martin Luther King Jr. who today is still recognized as one of the most representative individuals of the Civil Rights movement. His communication around non-violent conflict resulted in fundamental changes in American society and transformed actions towards creating a non-bias world. My hope is that we can begin the week celebrating some of Dr. King's passions and that they can provide us all with the courage to make a difference to become better human beings. Enjoy Monday, a day off to honor Dr. Martin Luther King.
We conclude this week with sending much gratitude for those that make our school such a special place. To our teachers, students, PTA and families, we can't thank you enough for your ongoing commitment to making Bill Roberts great.
Trich, Erik & Katheryn
Coming Up:
January 15, 2021
The SchoolChoice window for the 2021-22 school year is open now through 4 p.m. Feb. 16.
January 18, 2021 – Dr. Martin Luther King Jr Day – NO SCHOOL
Return to In Person Learning:
Middle School Students
Tuesday, January 19, 2021
Cohorts in Person
6A1
6A2
7A1
7A2
8A1
8A2
School Hours
Arrival Times:
Middle School 7:45 – 8:00 am (starting January 19th)
Elementary will line up 8:00-8:10 am
**Late bell is 8:15 am**
Dismissal Times:
Monday-Thursday:
Middle School 2:30 pm
Elementary (K-5) 2:45 pm
Friday: Elementary & MS 12:55 pm
Return to School Info for Parents
Visit our Health and Safety website for additional information
Eat and Give
Farewell 2020 Contest
TIME TO VOTE for the winners!
THANK YOU to all who entered the Farewell 2020 contest!
Visit this link and vote for your favorite:
Deadline to vote: Tuesday, January 19 at noon.
Eat & Give
Thursday, January 21, 2021.
They are offering takeout, delivery and limited patio seating with reservation. Oblio's delivers to ALL Central Park Neighborhoods! Don't forget to mention Bill Roberts and 20% of sales will be given to Bill Roberts.
Breakfast & Lunch
Breakfast and Lunch is free for the remainder of the school year
Breakfast – 7:45 am grab and go (tables are set up in front/back of school) (**no adult supervision till 8 am**)
Hot School Lunch is ordered daily by the teacher. Menus located on School Café
Enter school and grade, to view daily entrée (week or month can also be seen)
BR 2021 Annual Auction
Mark your calendars for Bill Roberts' Annual Auction, Hindsight is 2020! No need to book those babysitters because this year our largest fundraiser will be a virtual event. I think we can all agree that 2020 was A LOT, but let's take this night to celebrate the good that got us through, especially coming together to support our amazing school community. This Auction we'll focus on a brighter tomorrow! Join us for a fun, family-friendly night with games, prizes, a costume contest, and fabulous auction items!
If you would like to volunteer to help with the auction this year, please email Auction Chair Nikki Parrish.
School Tours
Elementary School – Come and learn more about our Elementary program at Bill Roberts! We are a creative, safe, and dynamic community of learners that nurtures and educates the whole child. Our Tours will be held via Google Meet. The google meet link will be sent out via email a day before the event.
Dates:
January 21, 2021 9-10 am
January 28, 2021 9-10 am
February 4, 2021 9-10 am
Middle School – Please join us for a virtual middle school tour with Dr. Cohen! We are PROUD to be a great school for your students to RISE from ECE all the way through Middle School. As the DPS School Choice process for next year approaches, we want to share our amazing middle school with current parents as well as the larger community.
Sign up for MS Virtual Tours (our next tour is January 20th, 9am)
Please share this information with friends and families looking for a great school for their children!
Drop-off and Pick-up Reminders
BUS LANE: for K-2nd GRADERS
Our youngest students will be able to immediately head to their teachers and doors without delay.
KISS & GO LANE: for 3rd-5th GRADERS
Once your student has crossed over the bus lane, kindly drive off as others are waiting for your space to drop off their child.
DRIVERS: PLEASE BE PATIENT, DRIVE SLOWLY, WATCH OUT FOR KIDS, AND STAY OFF YOUR PHONE.
Finally, please consider turning right out of the school property to reduce traffic congestion.
Yearbook
Please send us your best photos of this unprecedented school year! So that we may include as many families as possible, please limit your submission to your favorite 2-3 photos. Purchasing information HERE.
Send photos to brbobcatyb@gmail.com