Friday Message 1/29/2021
Posted January 29, 2021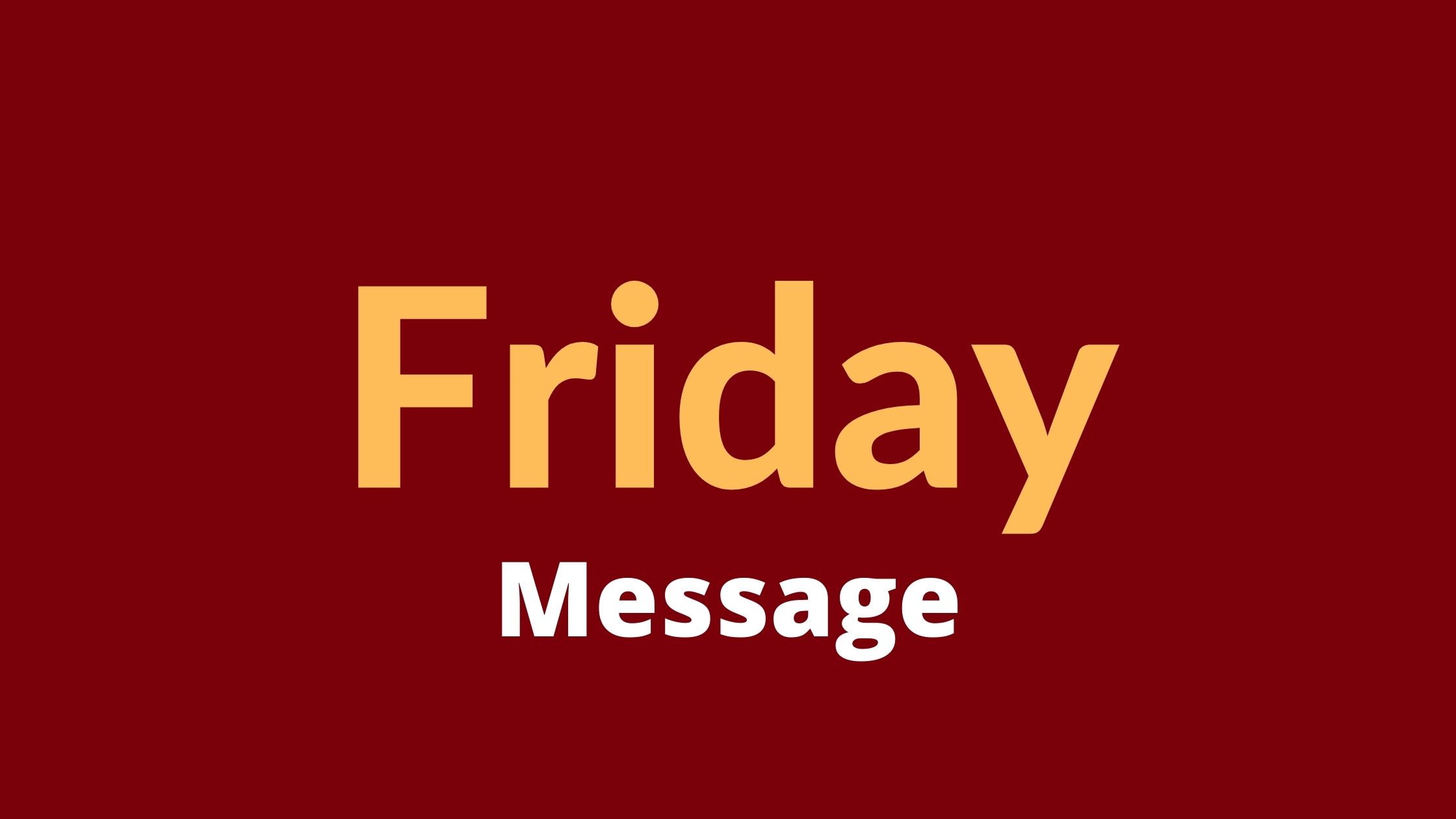 Good Day,
As February begins and Ground-hog Punxsutawney Phil gets ready to look for his shadow, we start to notice the days getting longer and anticipate the arrival of warmer weather, yet we still realize that mounds of snow are a reality. Spring may still be seven weeks away but the second trimester ends in less than three weeks, on February 19! This school year is flying by quickly and the growth we are seeing at every grade level is remarkable. Students have processed what they have learned in the fall and there appears to be a wonderful integration around their learning.
Changes are always challenging, difficult to make and often stressful. To support the ongoing growth of Roberts and for future planning, the CSC finalized its expansion of the Middle School, so that there will be 3 classes of 6th, 7th and 8th grade by the year 2021/22. Because of the increased demand of current 5th graders wanting to remain at Roberts, this school year we expanded the 6th grade to 3 classes. Obviously next year 3 sections of 7th grade will exist and 3 sections of 8th grade is needed in the 2021-22 School Year. To accommodate this expansion, classrooms will be needed to house our students. The CSC voted to reduce our ECE offerings to 1 class for 2020-21 and then eliminate ECE for the 21-22 school year, as long as there is a demand for increased enrollment. This fulfills the commitment that we made last year when we voted to expand the BIll Roberts Middle School grades. It has been a very painful decision, one that was made after much discussion.
Enjoy the weekend.
Trich, Erik & Katheryn
Coming Up:
Eat & Give
Tuesday, February 2nd
Chipotle, Town Center
4-8pm
Mention Bill Roberts when ordering in person.
Online/Mobile orders use PROMO CODE 663AP9.
Wednesday, February 3rd – Tuesday, February 9th, 8pm
Green Roots Meals, Denver delivery
Pre-order online for delivery on Wednesday, February 10th
Add Bill Roberts next to your name or in the Notes section when ordering.
BR 2021 Annual Auction
Exciting News About the Auction!
We are so excited to announce that the 2021 Bill Roberts Auction will be FREE to all attendees this year!
Tickets will be available starting NEXT WEEK and registration is required to receive your bidding number. HOWEVER, you will want to get your tickets quickly because there will be a LIMITED TIME to add on great extras like EXCLUSIVE Spirit Wear shirts, sweatshirts, and Spirit Gear stickers, as well as So Damn Gouda Charcuterie Platters and Cocktail Kits!
Donations for the Silent and Live Auction are DUE BY FEBRUARY 19th! If you have an item or gift card to donate, please fill in the ONLINE DONATION FORM.
Go Bobcats! Get Active!
Participant Goodie Bags with t-shirts, etc. will be distributed between January 29th and February 7th. Bags will be dropped on doorsteps but if participants would rather pick them up at school, please contact cheryl_learned@msn.com
SPIRITWEAR! Get your SPIRITWEAR!
Order Spirit Wear in person at IMPACT we print or ONLINE for delivery or pick-up. Turn-around time for most orders is just a day!
Review the Bill Roberts spiritwear and uniform guidelines HERE.
PTA Virtual Meeting
Tuesday, February 9th, 6:30pm
Link will be in next week's Thursday Notes/Friday Message.
CSC Meeting
Tuesday, February 9th at 4 pm
Link will be in next week's Thursday Notes/Friday Message.
Picture Day
School Picture Days Coming Soon!
Wednesday, February 17th and Tuesday, February 23rd
At last! Lifetouch will be on campus next month taking student photos! See THIS VIDEO on how Lifetouch is keeping students safe on picture day.
You can PRE-ORDER your student's photos using the following information:
School Name: William (Bill) Roberts E-8 School
Picture Day ID: EVTQPW3DK
More information about what to wear in February editions of Thursday Notes.
SchoolChoice
January 15, 2021
The SchoolChoice window for the 2021-22 school year is open now through 4 p.m. Feb. 16.
Final Elementary School Tour
Learn more about our Elementary program at Bill Roberts! We are a creative, safe, and dynamic community of learners that nurtures and educates the whole child. Our tours will be held via Google Meet. The Link will be sent out via email a day before the event. Sign up here for our final tour on February 4th, 9-10am.
Please share this information with friends and families looking for a great school for their children!
Library Book Checkout
For in-person and remote students
Place up to 3 books on hold in our online catalog. Click on Denver School District SSO. Login is lunch number and birthdate. (Here' s a video on how to place books on hold.)
Holds will be delivered to homeroom classrooms for in-person students. Remote students can get their holds from a labeled bin outside of the BR front doors M-F, 8:30-3:30. An email will be sent when the hold is ready to be picked up.
Returned books will sit in the DPS recommended quarantine for seven days and then be wiped down before recirculating. Email catherine_pretlow@dpsk12.org with questions.
Attendance Line
Please call the attendance line 720-424-2641 if your child will be absent, tardy, or has an appointment, even if you have notified teachers or the nurse.
EARLY PICK UP? Please ring the buzzer at the door and the front office will call your student down while you SIGN THEM OUT HERE.
Yearbook
Please send us your best photos of this unprecedented school year! So that we may include as many families as possible, please limit your submission to your favorite 2-3 photos. Purchasing information HERE. Send photos to brbobcatyb@gmail.com