Friday Message 2/19/2021
Posted February 20, 2021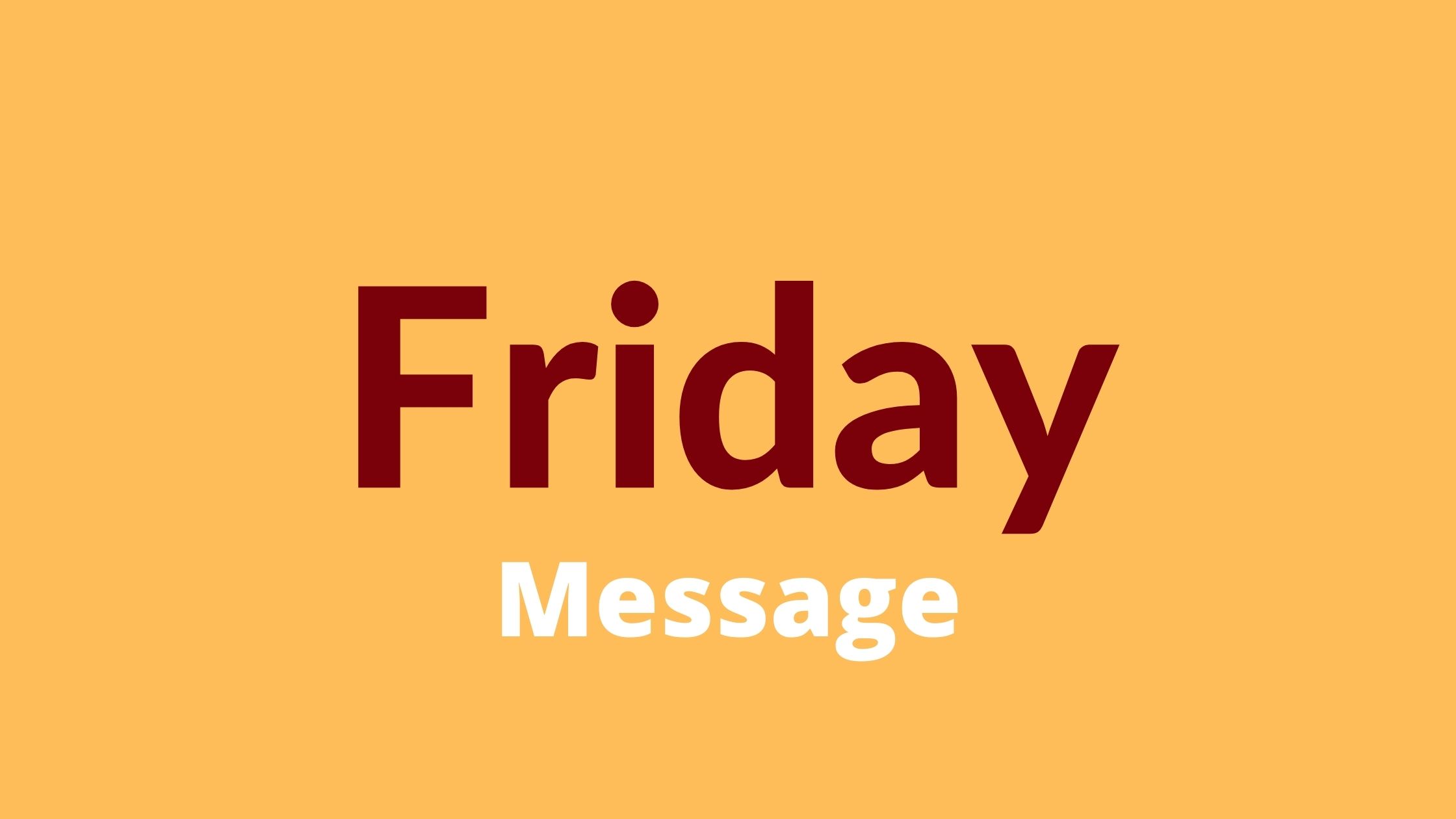 Good Day,
We all know that there are those state standards that we are obligated to plan and instruct from in order for students to master certain skills. We also realize that we have to make learning fun, relevant, and engaging, especially at this time of the year. Children all learn differently and our teaching sometimes has to be delivered in a variety of ways as a means of supporting all kids . We actually are grateful that each child is a unique individual and each and every one of them comes with their own attributes. By providing children with a rich variety of educational experiences, we can spark passion in learning. Some of the learning experiences this week that certainly engaged children are noted below.
Enjoy the sunshine and the weekend!
Trich, Erik & Katheryn
Class Happenings: Each week we are going to highlight a few elementary classes and share some of their teaching and learning experiences. This month as we celebrate Black History Month, it is a time to recognize and honor the authors, laborers, innovators, educators, medical workers, mathematicians, scientists, politicians, researchers and people that have been so meaningful in creating our history. The teachers have focused on many different cultural events and people that have had a significant impact on our history. Our past is vital in understanding our present and the changes that must be made to become a better country.
Music Class:
4/5th grade: The classes were excited to play musical spoons and made connections to their use by black communities during and after slavery. We talked about what instruments slaves would have used, and why they needed to hide these instruments from the slave owners. We discussed ideas connecting to racist traditions of Minstrel Shows, and how black musicians and performers were able to take over and change these shows during different spans of time.
Multiple grades learned about different black composers and musicians including Louis Armstrong, Florence B. Price, "Trombone Shorty," Joseph Bologne de Saint George, Marian Anderson, Scott Joplin, Duke Ellington, and more. Some grades did their own research on these musicians, some read books about them, some performed and danced to their music. We emphasized the fact that all these musicians chose different styles of music to focus on, and that anyone can engage with any kind of music regardless of their heritage.
Coming up:
Eat & Give
Mention Bill Roberts when you order! $4400 raised and still counting!
TOMORROW! February 19th, 2-10pm
IHOP, Quebec
Dine in and Take out
February 24th, 10:30am-9pm
MOD Pizza, Northfield
CMAS Testing Update
Last week we let everyone know that D.P.S. would be moving forward with CMAS testing this year for grades 3-8. We realized this week that we gave incorrect directions regarding the process for opting your student out. The correct path to do this is still through the Parent Portal but you want to select "All Apps" not academics. You will then see the "State Test Opt out Form". We apologize for any confusion.
BR 2021 Annual Auction
Wondering what the virtual auction experience will look like? Well, you're not alone – it's new to us too!
For those who have attended the auction in years past, mobile bidding will be the same as before. The virtual experience will have everyone tuning into a live show where we will come together as a community to celebrate our staff, teachers, families, and school. Our program will feature performances and videos by Bill Roberts students and staff, allow you to interact virtually through chat, enjoy fun games and door prizes, and of course keep bidding on silent and live auction items. So while you will not be able to be in person with each other and speak directly to one another, it will still be a night of great energy and so much fun!
Haven't registered yet? REGISTER HERE, and remember: the grade-level with the most parents who register by March 1st will win a PIZZA PARTY for EVERY student in that grade!
There's still time to get your auction-exclusive Spiritwear! ONE WEEK LEFT to purchase your t-shirts and hoodies – go get them now!
ORDER YOUR EXCLUSIVE SPIRITWEAR HERE (deadline is Friday, February 26th)
Let So Damn Gouda take care of dinner and drinks on auction night!
ORDER YOUR CHARCUTERIE BOXES AND COCKTAIL MIXES HERE (deadline to order is Wednesday, March 10th)
Have a cool item or experience to donate to the auction such as a unique service or a piece of artwork, a restaurant gift card, a round of golf, upscale tote bag or purse, signed sports memorabilia, or a mountain home you're willing to share? Please fill out our online donation form or email billrobertsptaauction@gmail.com.
Picture Day
Tuesday, February 23rd. Students may dress up (not down) or dress in their regular dress code attire on those days.
Check out the FLYER and pre-order your student's school pictures.
School Name: William (Bill) Roberts E-8 School
Picture Day ID: EVTQPW3DK
The CURRENT Schedule for Picture Taking:
Tuesday, February 23th:
6th Grade Cohort B
7th/8th Cohort A
Mrs. Nutter & Mrs. Kelso 1st Grade Class
All Virtual students
Pictures will be taken in person for our virtual students. Please bring your student during the assigned times below. The process takes no more 15 than minutes. If you do not feel comfortable bringing your student in person please email a picture of your student to brbobcatyb@gmail.com so they can be included in the yearbook.
8:30 am – Kindergarten Virtual Students
8:45 am – 1st Grade Virtual Students
9:00 am – 2nd Grade Virtual Students
9:15 am – 3rd Grade Virtual Students
9:30 am – 4th Grade Virtual Students
9:45 am – 5th Grade Virtual Students
10:00 am – 6th Grade Virtual Students
10:15 am – 7th Grade Virtual Students
10:30 am – 8th Grade Virtual Students
Middle School Sports
DPS will allow some Spring sports for Middle School. Please fill out THIS FORM to tell us which sports your students would like to participate in so we can plan.
Attendance Line
Please call the attendance line 720-424-2649 if your child will be absent, tardy, or has an appointment, even if you have notified teachers or the nurse.
EARLY PICK UP? Please ring the buzzer at the door and the front office will call your student down while you SIGN THEM OUT HERE.
Yearbook
Please send us your best photos of this unprecedented school year! So that we may include as many families as possible, please limit your submission to your favorite 2-3 photos. Purchasing information HERE.
Send photos to brbobcatyb@gmail.com