Friday Message 2/26/2021
Posted February 27, 2021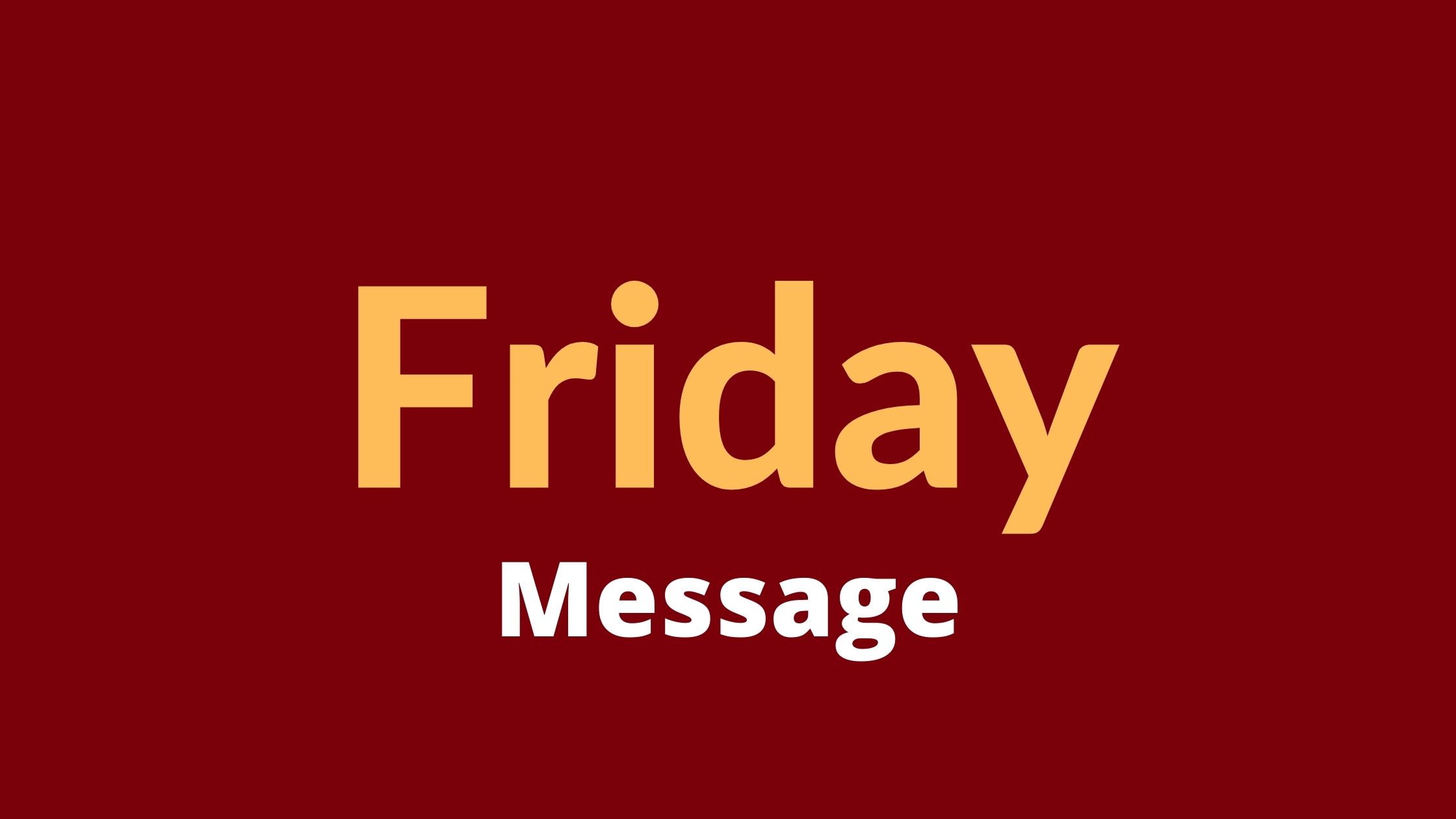 Good Day,
The 2021 Annual Auction is in just two weeks; The auction will be online Saturday, March 13th at 6pm. It is always a wonderful evening of fun and also our biggest fundraising event of the year. We can't thank the PTA enough for all their hard work in putting this event together and also want to thank our community for the amazing donations and contributions that each year help provide the funds for essential resources like additional staffing, technology, teaching resources etc.
It's the perfect time to come together and celebrate our school community- our kids, our families, the staff and the place together we have created called Bill Roberts.. We hope to see everyone there at the "Hindsight 2020'" Auction. Tickets are Free this Year but please register for tickets by clicking this link.
Our event will include a program featuring Bill Roberts students, silent and live auctions, door prizes, and contests throughout the night! You can add-on great additions to make your night even more memorable! Exclusive Spiritwear stickers, t-shirts, and sweatshirts; and exclusive charcuterie platters and cocktail kits from So Damn Gouda, designed specifically for our auction.
All the auction details can be found here.
Thank you,
Trich, Erik & Katheryn
To culminate Black History Month at our school, we would love to (re-)introduce you to the family man and dedicated civil servant William "Bill" Roberts. His wife Sandra recently provided us with a copy of his 2005 obituary that you can READ HERE. He truly was a remarkable man whose contributions to our city and community can still be felt today. It is our honor to be housed in a building represented not only through his name but by his character.
Coming Up:
Eat & Give
March 4th, 4-9pm
Native Foods, Glendale
Dine in, Take out, and Delivery
Online orders: enter Bill Roberts School in "other instructions"
MS Parent Advisory Committee Meeting
Please join us on March 4th at 8:30 for our monthly MS Parent Advisory Committee Meeting. Use this link to join the meeting.

CMAS Testing Update
Today is the final day to opt students out of CMAS. This can be done in the parent portal under ALL Apps. You will then see the "State Test Opt out Form". CMAS Letter
BR 2021 Annual Auction
If you haven't had a chance to register yet, CLICK HERE to register now and help your student's grade level win a PIZZA PARTY! The grade level with the most parents who register by March 1st will win a pizza party for EVERY student in that grade!
Let So Damn Gouda take care of dinner and drinks on auction night! 15% of the proceeds will go to Bill Roberts!
ORDER YOUR CHARCUTERIE BOXES AND COCKTAIL MIXES HERE
(deadline to order is Wednesday, March 10th)
Before you get ready for the big event, join us at a Pre-AUCTION Gathering on Saturday, March 13th from 1-4pm! The event will be outdoors in the school parking lot and will be a masked, socially-distanced event. We've planned a fun-filled afternoon where you will be able to pick up your pre-ordered charcuterie boxes, cocktail kits, and Spiritwear, listen to tunes by Miss Nadon, win wine from our wine wall, preview our spectacular class baskets, and buy an afternoon treat or Sunday morning's breakfast from the Dapper Doughnut truck (15% of the proceeds will go to Bill Roberts)!
We invite ECE-2nd grade families to come by 1-2pm,l 3rd-5th grade families from 2-3pm, and 6th-8th grade families from 3-4pm. If you have kids in different grade groupings, choose the time slot that works best for your family.
Class Auction Baskets
A big thank you to all of our amazing room parents who put together our fabulous class baskets! Check out some of the great baskets you can bid on at the auction! Don't forget to get your free ticket in order to bid!
Water Bottles and Extra Masks
Please send your student with a water bottle daily. We do not have extra water bottles at school. Also please pack extra masks for your kids in their backpacks.
Middle School Sports
DPS will allow some Spring sports for Middle School. Please fill out THIS FORM to tell us which sports your students would like to participate in so we can plan.
Spring Sports TRYOUTS March 8th and 10th
Girls Volleyball Team Tryouts (in the gym):
Cohorts 6B, 7/8A- March 8th 7-7:45am
Cohorts 7/8B- March 10th 7-7:45am
Co-ed Flag Football Team Tryouts (on the field):
Cohorts 6B, 7/8A- March 8th 3-4pm
Cohorts 7/8B March 10th 3-4pm
**100% Virtual students and 6A cohorts can come to any of the tryouts**
REQUIRED FORMS
Your student must have an updated SPORTS PHYSICAL to compete.
COVID RELEASE for Volleyball
COVID RELEASE for Flag Football
If your student is selected for the team, there is a $25 athletics fee that can be paid by check to the school or on MySchoolBucks. The season will run through April 16th.
Attendance Line
Please call the attendance line 720-424-2649 if your child will be absent, tardy, or has an appointment, even if you have notified teachers or the nurse.
EARLY PICK UP? Please ring the buzzer at the door and the front office will call your student down while you SIGN THEM OUT HERE.
Yearbook
Official school pictures will be in the yearbook as well as the majority of photos already sent in but we've only received pictures from 60 families. It's not too late to add photos of ALL Bill Roberts students! Email 2-3 shots of your kids along with their names and grades to brbobcatyb@gmail.com.