Jump into Summer with Denver Public Schools and Extended Learning & Community Schools!
Posted March 4, 2021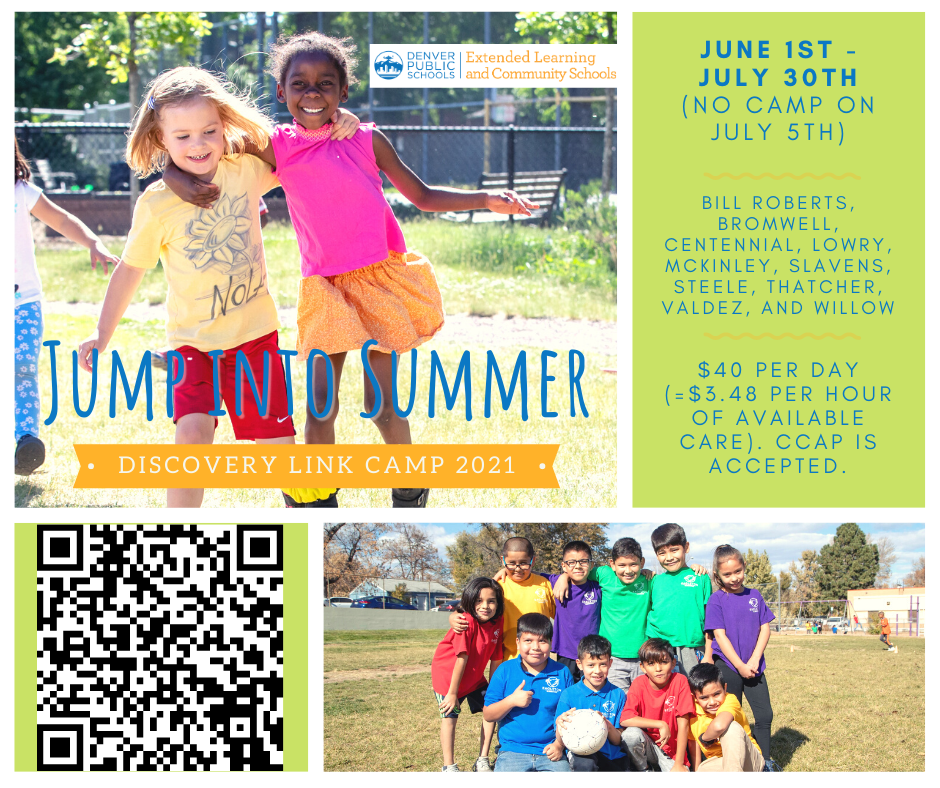 *Summer Camp 2021 registration is now open. Click Here!
Are you looking for fun and engaging experiences for your child(ren) this summer? Would you like your child to create those timeless memories and friendships that make summer so special? Look no further, it's time to jump into summer with Denver Public Schools, Extended Learning and Community Schools (ELCS) Camps! Check out an awesome video of kids enjoying our programs here!!!
ELCS will be providing incredible summer experiences for youth at a variety of locations around Denver! All camps will provide fun summer programming based on weekly themes such as Superhero Adventure, Mythical Creatures, DL's Got Talent, Supersized Sports, Ooey Gooey Science and Space! For registration information, camp locations and themes, please click here. We can't wait to jump into Summer 2021 and start making memories that will last a lifetime with your child(ren). There are limited spots available, so register today!