Friday Message 3/5/2021
Posted March 6, 2021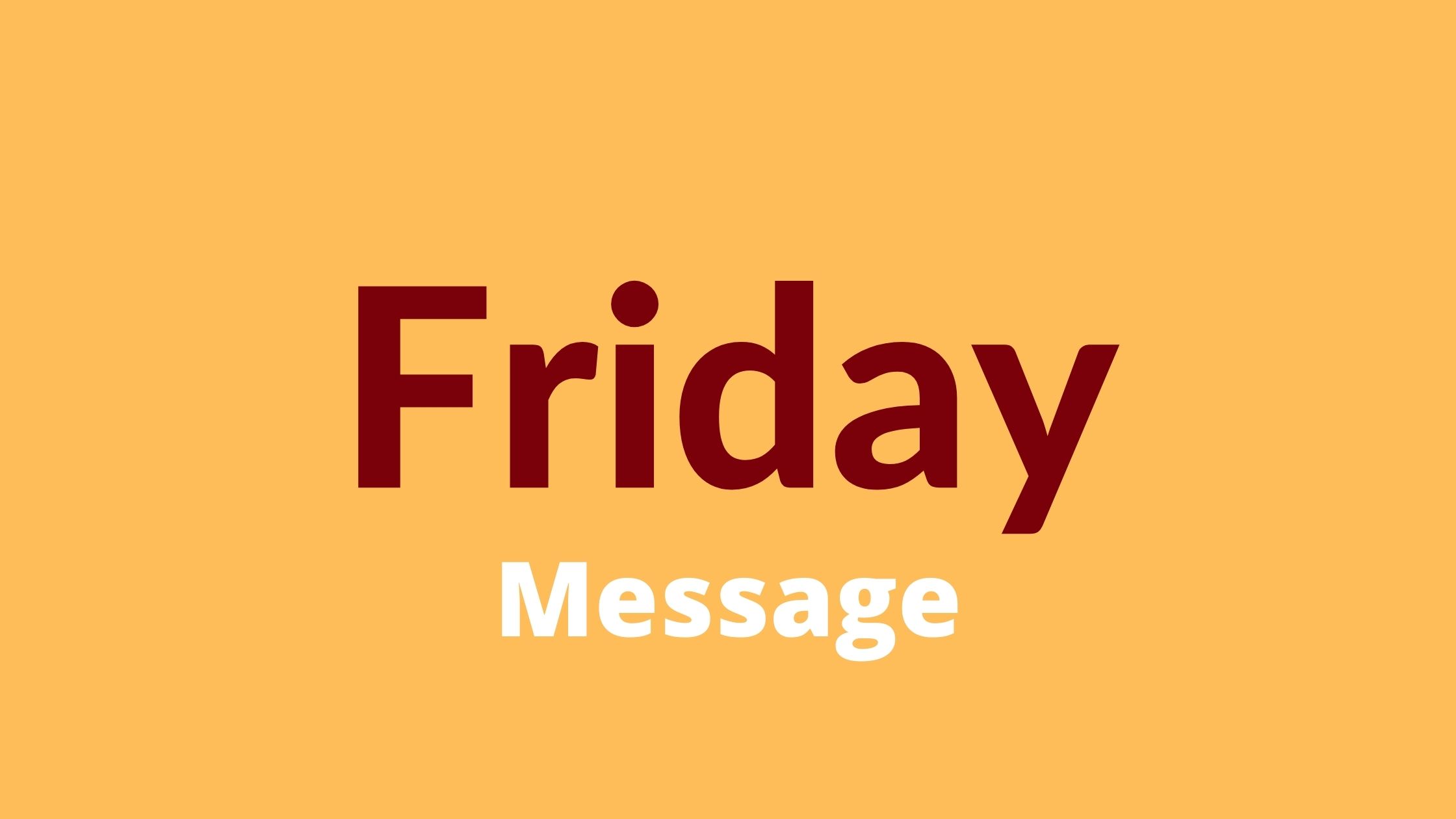 Good Day,
It was one year ago today that Governor Polis gave a press release and announced that we had the first positive Covid19 case in Colorado and announced a 14 day stay at home order hopefully to flatten the curve. We then had to pivot to remote learning for the remainder of the year and teachers and students had to learn how to teach and learn in a different way. We are so proud of our BR staff as they took on the learning challenges of how to meet the academic and social needs of students without being able to be face to face. At that time, some teachers were unfamiliar with the google doc, seesaw, and schoology. Fast forward one year…now we have virtual class parties happening, publishing celebrations, conferences, break out rooms. It has been a giant learning experience for everyone.
Some really positive news is that all of our teachers and staff will have the opportunity to be fully vaccinated by Spring Break–many are getting their 2nd shot today after school. The prospect of "getting back to normal" is floating around in our minds and hearts. But the truths of the past year are here to stay:
-The entire B.R. community will always do what it takes to make sure students learn and feel safe
-Learning can happen no matter what
-As a community we are strong and supportive
-We are grateful and flexible
-Connections and team work with families is so vital.
Enjoy the nice weather this weekend!
Thanks,
Trich, Erik & Katheryn
Class Happenings – Music Class
March is Music In Our Schools Month! The purpose of MIOSM is to raise awareness of the importance of music education for all students.
Mrs. Dean will be posting lots of activities, videos, and more on the BR Music Makers Facebook Page, which you are welcome to join at any time!
This week was the first day that students were able to play their band instruments in person! If it is 40 degrees or warmer, our band students will play outside and will be abiding by the proper COVID guidelines.
Want to know more about what MIOSM is all about? Check out this link
Coming Up:
CSC Meeting
Tuesday, March 9th, 4pm
Join us for the CSC meeting to discuss school policies, staffing needs, and budget concerns.
PTA Meeting
Tuesday, March 9th, 6:30pm
Please plan to join us virtually for an update on events, budget, and volunteer opportunities. All are welcome.
BR 2021 Annual Auction
The countdown is officially on! Just 8 days until the auction!
We are excited to announce that 2ND GRADE is the WINNER of our early registration contest! Didn't get a chance to register? There's still time, and if you register by Thursday, March 11th you will automatically be entered for a chance to win our auction night door prize.
LAST CALL for So Damn Gouda charcuterie boxes and cocktail mixes! Let So Damn Gouda take care of dinner and drinks on auction night, and remember 15% of the proceeds will go to Bill Roberts!
ORDER YOUR CHARCUTERIE BOXES AND COCKTAIL MIXES HERE (deadline to order is Wednesday, March 10th)
On auction day, there will be a Pre-Event to pick up your pre-orders, purchase wine from our Wine Wall, and view Class Baskets. Dapper Doughnut food truck will be there serving up a yummy afternoon treat or Sunday morning's breakfast (15% of the proceeds will go to Bill Roberts!). This Pre-Event will be from 1pm-4pm in the school parking lot. Please note masks are required and this is a socially-distanced event. We invite ECE-2nd grade families to come by between 1pm-2pm, 3rd-5th grade families from 2pm-3pm, and 6th-8th grade families from 3pm-4pm. If you have kids in different grade groupings, choose the time slot that works best for your family.
What are you going to wear on auction night? We may not be gathering in person, but that doesn't mean we can't have a little fun with our outfits! Show us your best 2020 look! Hey, if that's PJs, we won't judge! Did you dress up as Tiger King for Halloween last year and want to get your money's worth out of that purchase? Wear it! Miss getting fancy? Dig deep into your closet and get dolled up for the night. Here's the best part: favorite outfit of the night wins a prize!
We have great auction items including some awesome teacher experiences – hikes, picnics, kickball games, ice cream parties, breakfast, teacher for a day and a birthday party, just to name a few! And our SILENT AUCTION OPENS ON MONDAY, MARCH 8TH!
Continuation Pictures
Continuation Pictures for ECE, Kindergarten, 5th and 8th grade will be on March 19th. You can order now on mylifetouch.com using the Picture ID: EVTP2THJD.
ECE, Kindergarten and 5th Grade will wear a Maroon Cap and Gown (will be steamed between uses) and 8th grade students will be able to dress up!
Water Bottles and Extra Masks
Please send your student with a water bottle daily. We do not have extra water bottles at school. Also please pack extra masks for your kids in their backpacks.
Middle School Sports
DPS will allow some Spring sports for Middle School. Please fill out THIS FORM to tell us which sports your students would like to participate in so we can plan.
Spring Sports TRYOUTS March 8th and 10th
Girls Volleyball Team Tryouts (in the gym):
Cohorts 6B, 7/8A- March 8th 7-7:45am
Cohorts 7/8B- March 10th 7-7:45am
Co-ed Flag Football Team Tryouts (on the field):
Cohorts 6B, 7/8A- March 8th 3-4pm
Cohorts 7/8B March 10th 3-4pm
**100% Virtual students and 6A cohorts can come to any of the tryouts**
REQUIRED FORMS
Your student must have an updated SPORTS PHYSICAL to compete.
COVID RELEASE for Volleyball
COVID RELEASE for Flag Football
If your student is selected for the team, there is a $25 athletics fee that can be paid by check to the school or on MySchoolBucks. The season will run through April 16th.
Kids Heart Challenge
Ms. Nadon is kicking off the Kids Heart Challenge (formerly JumpRope for Heart)! Last year was a hard year for everyone, including American Heart Association, but we are all back up and running! The Challenge will slowly start to roll out to all K-5 classes over the next few weeks. We are not on a specific timeline and will follow our COVID safe block scheduling to complete this process (normally we would hold an assembly to kick off this service-learning project). Please know Ms. Nadon is working her hardest to get everyone up to speed, participants signed up, and materials distributed. This year we are really working toward putting everything online, but of course understand if your student needs to bring in checks or cash that is also acceptable. If you have any questions please contact keegan_nadon@dpsk12.org / (720)424-2656.
Jump into Summer with Denver Public Schools and Extended Learning & Community Schools!
*Summer Camp 2021 registration is now open. Click Here!
Are you looking for fun and engaging experiences for your child(ren) this summer? Would you like your child to create those timeless memories and friendships that make summer so special? Look no further, it's time to jump into summer with Denver Public Schools, Extended Learning and Community Schools (ELCS) Camps! Check out an awesome video of kids enjoying our programs here!!!
ELCS will be providing incredible summer experiences for youth at a variety of locations around Denver! All camps will provide fun summer programming based on weekly themes such as Superhero Adventure, Mythical Creatures, DL's Got Talent, Supersized Sports, Ooey Gooey Science and Space! For registration information, camp locations and themes, please click here. We can't wait to jump into Summer 2021 and start making memories that will last a lifetime with your child(ren). There are limited spots available, so register today!
Attendance Line
Please call the attendance line 720-424-2649 if your child will be absent, tardy, or has an appointment, even if you have notified teachers or the nurse.
EARLY PICK UP? Please ring the buzzer at the front door and the office staff will call your student down while you SIGN THEM OUT HERE.
Yearbook
Whether it's a school year to remember, or one to forget, it has certainly been a year like no other! The yearbook team is working hard to document life at Bill Roberts (and virtually) during COVID so ORDER your student's 20-21 yearbook now! And don't forget to send 2-3 candid shots of your kids to help us round out the memories. brbobcatyb@gmail.com