Friday Message 4/9/2021
Posted April 10, 2021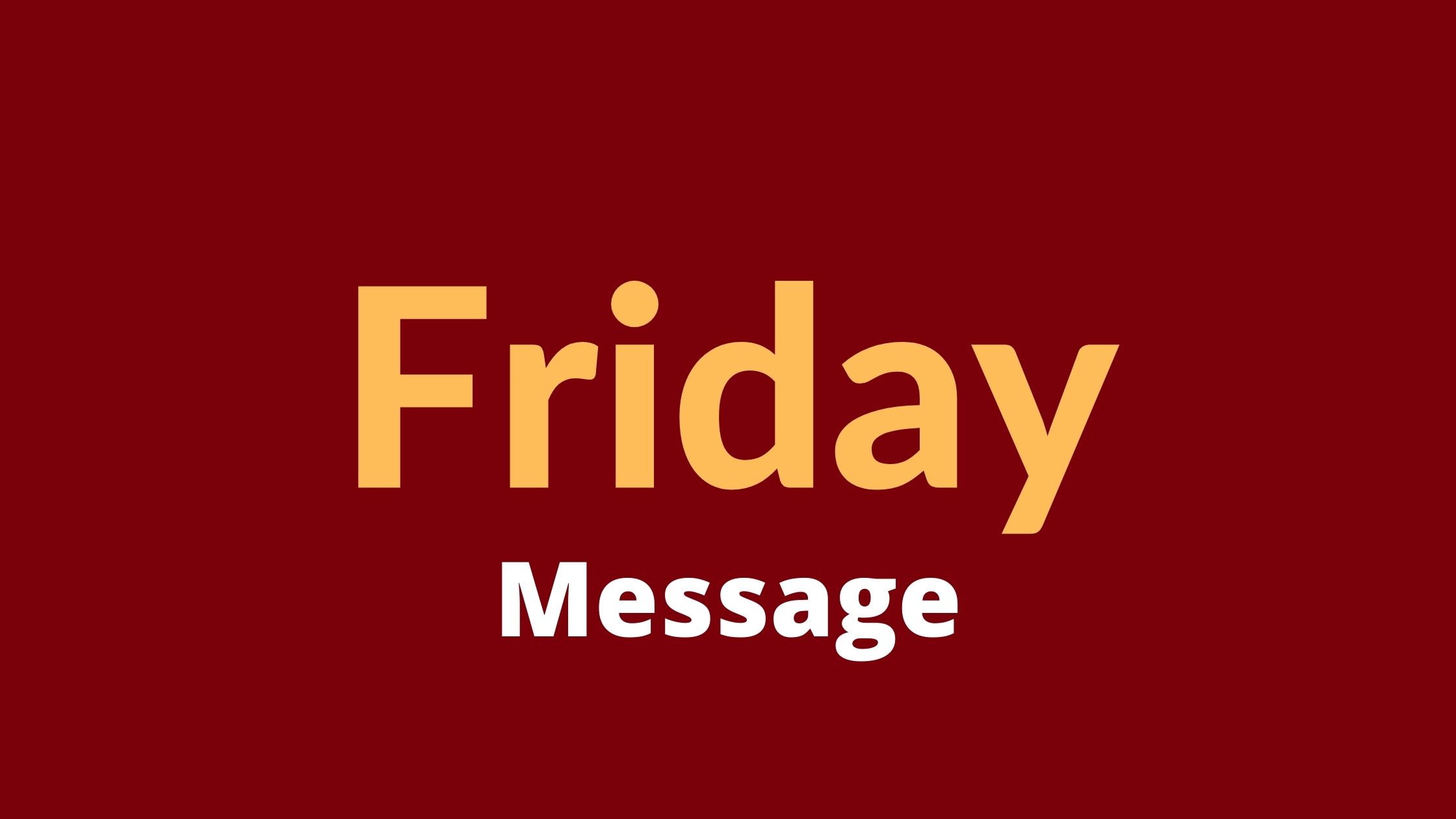 Welcome back!
As we move through the month of April, the feeling that the end of the school year is close becomes more apparent. Although we are dreaming of the warmer days ahead (maybe some snow days too!), we need to continue to encourage our students to remain focused and remind them that there is still loads of work that needs to be accomplished in the next eight weeks, especially with state testing now in full swing!!
Our teachers still have a considerable amount of instruction and learning to complete as well as several weeks of CMAS state testing ahead of us. No one wants to see a finish line ahead of them and quit before they feel the thrill of crossing it. We ask your support in helping to keep your child remain accountable with their studies so that we can celebrate the many festivities that are planned during May, and all cross that finish line together!
The below are tips, not only for students testing, but also good reminders for everyone:
Encourage your child to get a good night's sleep and have a substantial breakfast.
Plan ahead and ensure that your child is present and on time each school day.
Discuss the importance of always giving a best effort.
Please do not schedule appointments during their testing windows
We realize that the tentative bell time schedule was communicated to families through the DPS weekly. We are as concerned as many of you are and were stunned in the proposed bell time changes for next year. We are communicating to the district and will update you ASAP. A good person to talk to regarding this change would be our School Board Representive Jennifer Bacon (jennifer_bacon@dpsk12.org)
Thanks,
Trich, Erik & Katheryn
Coming Up:
CMAS Schedule
The following reflects schedule adjustments as of today:
4th Grade Math Testing
April 13th-15th, 8:30 am
Middle School schedule will be emailed to parents via Middle School Happenings.
Eat and Give
Tuesday, April 13th, 7am-2pm
Wednesday, April 14th, 7am-2pm
Hashtag, Eastbridge
Thursday, April 15th, 11am-9pm
Smashburger, Quebec Square
Check out THIS LINK for a list of the remaining school year Eat & Give events.
PTA Meeting
Please join our virtual PTA meeting on Tuesday, April 13th at 6:30 PM. We will discuss school events and volunteer positions we need to fill. All are welcome!
CSC Meeting
Tuesday, April 13th, 4pm
Join us for the virtual CSC meeting to discuss school policies, staffing needs, and budget concerns.
MS Athletic Update
We will have tryouts for girls and boys soccer and baseball in the next few weeks. Watch for tryout information and the Covid waiver that DPS requires.
How to Talk About Race
April 27, 6:00 P.M.
Join Erik Elmore, Culturally Responsive Educator, Regional Specialist for the Near Northeast
for an enlightening community remote meeting on, "How to talk about race." Look for more details shortly.
Yearbook
Last Call to PERSONALIZE Your Student's YEARBOOK!
The deadline to personalize 1 or 2 pages of your kiddo's yearbook is Sunday, April 11th. This option to add photos and/or a message is included in the cost of the yearbook. To add these custom pages, log into TreeRing.com, purchase the yearbook if you haven't already, then click the link BUILD CUSTOM PAGES. Anything you add will appear in your child's yearbook only.
Yearbooks are just $37 and TreeRing and Trees for the Future plants a tree for every yearbook purchased!
**Special thanks to Jason San Souci at Double Down Drones for taking amazing aerial photos of our school that you'll only see in the yearbook!**
Book Fair is Coming May 10th-14th!
Next month we will host our first-ever OUTDOOR BOOK FAIR at school (weather permitting). Stock up for summer with a book for every family member and help us earn funds for our library. Perhaps your child can kick off our summer Book It Bobcats reading program with a brand new book from the Book Fair!
Discovery Link SUMMER Camps
This summer's schedule provides students a lively, active environment to engage a variety of experiences including visual and performing arts, sports and Field Days, science, cultural exploration, and student-led activities. These activities will be infused with Social Emotional Academic Learning (SEAL) and student-focused relationship and community building. CLICK HERE to learn more, check out our FAQs, and watch our CUTE VIDEO!
Lost & Found
Can't find your kiddo's winter coat? It might be in our ever-growing Lost & Found pile near the front office! Please stop by the school to check for those missing items.
Book Fair
The in-person Book Fair is back! Put May 10-14th on your calendars! More information to come after Spring Break.
DPS 2021-2022 Calendar
See THIS LINK for the 2021-2022 school calendar.
DPS has also released the 2022-2023 calendar.
Both are subject to change.