Friday Message 4/21/2021
Posted April 17, 2021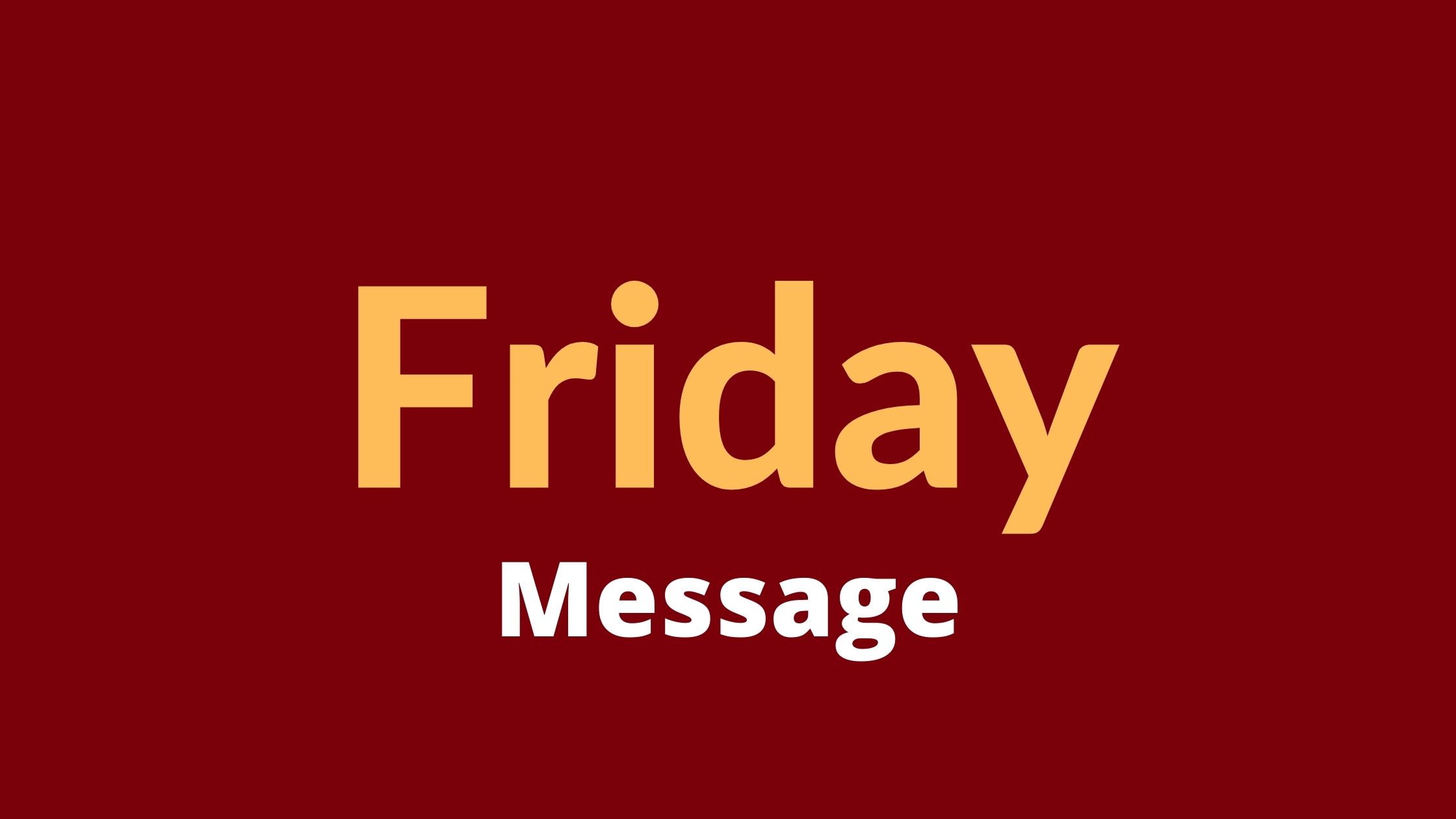 Good Day,
When we mentioned last week that we may still be wishing for a possible snow day, we didn't realize how close that would come to happening! The weather is certainly unpredictable this time of year, but in the warmer days following today's storm, we already began seeing an increase in kids walking, biking and scootering to school. That is a great way to start the day!
As our students and families begin to enjoy the sunny days ahead, we ask you to be aware of some safety rules:
-When you are dropping off and picking up your children, no dogs are allowed on campus.
-Our parking lot is a big challenge. We ask, for everyone's safety, that each and every bike/scooter be WALKED IN and OUT of the parking lot and campus (this includes hoverboards and anything on wheels). -Riding should only occur on the sidewalks adjacent to the street.
-The safest place to keep bikes is in designated bike racks with secure locks.
-Scooters… if possible, lock them up outside. If that is not feasible, speak to your classroom teacher about the possibility of storing them inside the classroom but that is an individual teacher decision.
Again, for safety reasons, no riding on campus. Please exit from your wheels once you get on campus and walk in with your bike, scooter, etc.
Please continue to express your opinions to DPS regarding the change of bell time. I did receive communication this week that they are looking at things and trying to make some modifications. If you are concerned about the change, you can communicate to:
School Board Member, Jennifer Bacon (jennifer_bacon@dpsk12.org)
Family and Community Engagement Department
720-423-3054
Thank you all for your continued support of our kids and our community.
Have a great weekend and we will see you on Monday,
Thanks,
Trich, Erik & Katheryn
Coming Up:
CMAS Schedule
For students who opted IN for testing:
6th – Math (April 20th, morning of April 21st)
7th – ELA (April 26th, morning of April 27th)
8th – Math and Science (April 26, 27, 28th)
Eat and Give
Tuesday, April 20th, 11am-8:30pm
Mici, Central Park
Mention Bill Roberts when ordering!
Student Council GREEN TEAM CONTEST
Help your K-8th student create and submit a 30-second video showing how they're helping the Earth! CLICK HERE for a slide presentation with suggestions and details.
Submissions are due Monday, April 19th with winners announced and prizes awarded April 23rd.
The Importance of Talking to Children About Race
A Bill Roberts Virtual Community Event
April 27, 2021 6-7pm
Join DPS Culturally Responsive Teaching Specialist Eric Elmore along with Bill Robert's leaders and staff as we address the challenges of having honest conversations with children about race, racial difference, historical inequities and current events.
Meeting ID: 983 4427 5469
Passcode: Gy69Hi
MS Athletics
Soccer/Baseball TRYOUTS
Monday, April 26th at 2:45pm
Girls Soccer- Click here to fill out the DPS release form for girls soccer.
Baseball- Click here to fill out the DPS release form for baseball.
Tuesday, April 27th at 2:45pm
Boys Soccer- Click here to fill out the DPS release form for boys soccer.
You must complete the DPS release form in order to tryout and to play.
Yearbook
Did your child miss LifeTouch in-school picture days in February? Send a headshot with student name and grade to brbobcatyb@gmail.com by April 18th so ALL our Bill Roberts students are represented!
Order your kiddo's yearbook for just $37 from TreeRing.com with the code provided in THIS LINK!
Book Fair is Coming May 10th-14th!
Next month we will host our first-ever OUTDOOR BOOK FAIR at school (weather permitting). Stock up for summer with a book for every family member and help us earn funds for our library. Perhaps your child can kick off our summer Book It Bobcats reading program with a brand new book from the Book Fair!
Get Ready for Book It Bobcats 2021!
Book It Bobcats is Bill Roberts' Summer Reading Program and Fundraiser! Students can read over the summer, collect pledges for their reading time and earn fun prizes! More information will be coming soon.
VOLUNTEERS NEEDED: We are in need of parent volunteers to make Book It Bobcats a success! We need a volunteer to update the reading tracking poster using Illustrator (file will be provided) as well as volunteers to help plan prizes and the "celebration" in the Fall. If you are interested in volunteering, please email bookitbobcats@gmail.com.
New School Psychologist
At the 2019/2020 Auction, BR PTA raised money specifically to increase our students' access to school Mental Health professionals. To that end, please join us in welcoming school psychologist Sarita Bonner to our mental health team. Ms. Bonner has over 20 years of experience working with all ages and populations in a K-12 setting. She is an expert in cognitive, adaptive, personality, executive function, and social emotional needs who joins us from Colorado Springs School District 11. She started on April 5th and will be providing 30 hours of support per week.
Discovery Link SUMMER Camps
This summer's schedule provides students a lively, active environment to engage a variety of experiences including visual and performing arts, sports and Field Days, science, cultural exploration, and student-led activities. These activities will be infused with Social Emotional Academic Learning (SEAL) and student-focused relationship and community building. CLICK HERE to learn more, check out our FAQs, and watch our CUTE VIDEO!
Volunteer with Bill Roberts PTA
Parent and family volunteers help make our school great! We have opportunities that range from one and done to ongoing/weekly tasks. Would you consider volunteering in the library for an hour? How about producing weekly PTA Thursday Notes? Or helping us raise money for the school one evening? Whatever your interest and availability WE NEED YOU!
Please see the SIGNUP GENIUS for a list of opportunities in which you can help!