HEAR YE, HEAR YE!
Posted April 30, 2021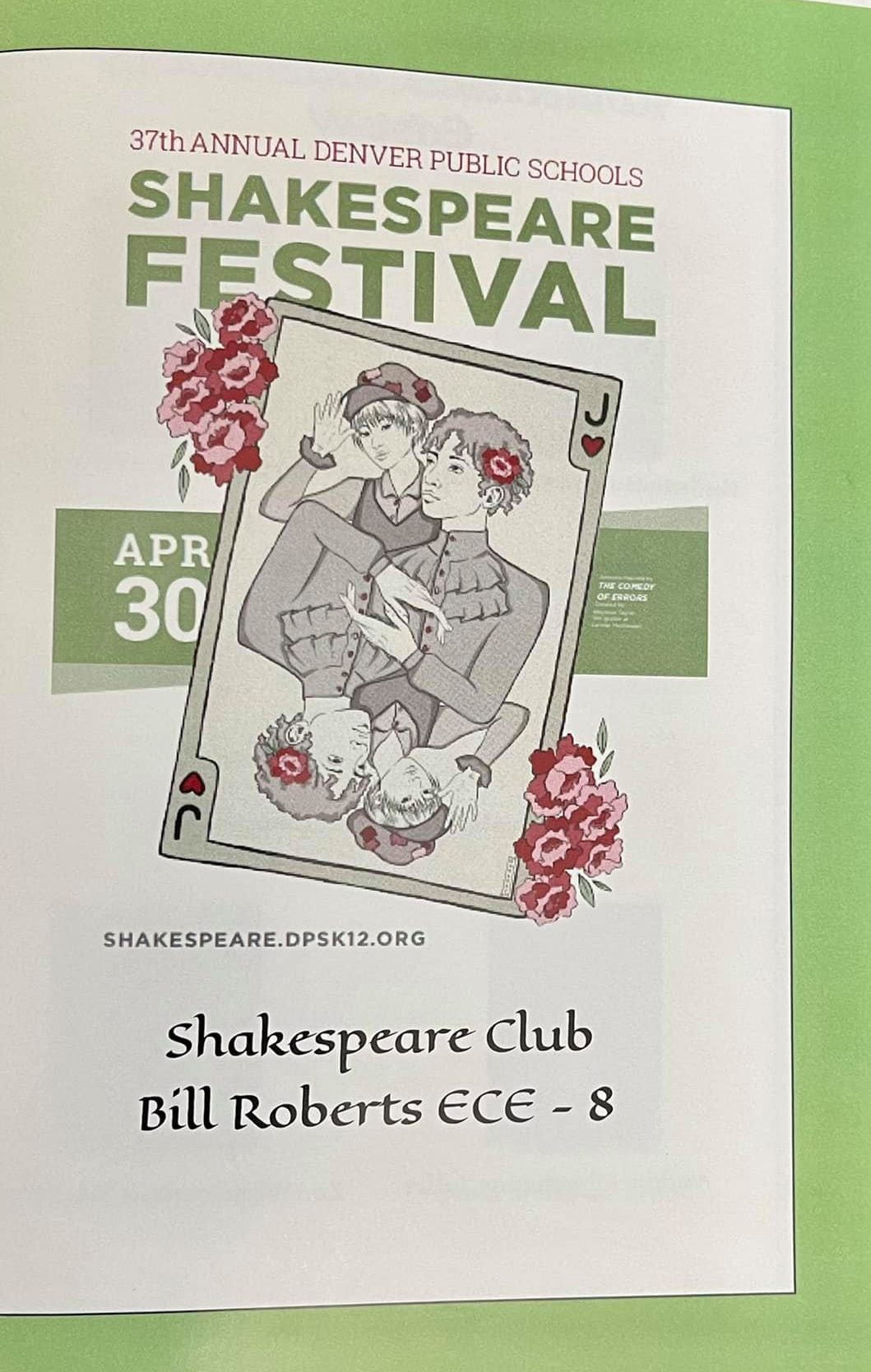 The 3rd – 5th grade Bill Roberts Shakespeare Club is proud to announce our participation in the 37th Annual DPS Shakespeare Festival this Friday, April 30th.  Our talented acted out scenes from Romeo and Juliet, A Midsummer Night's Dream and Macbeth.  Our virtual performances can be viewed here.
During a normal year, our students would be joining nearly 5,000 other DPS students downtown for a day of performance and festivities. However this year we celebrated by having a parade in the BR parking lot.