Friday Message 5/7/2021
Posted May 7, 2021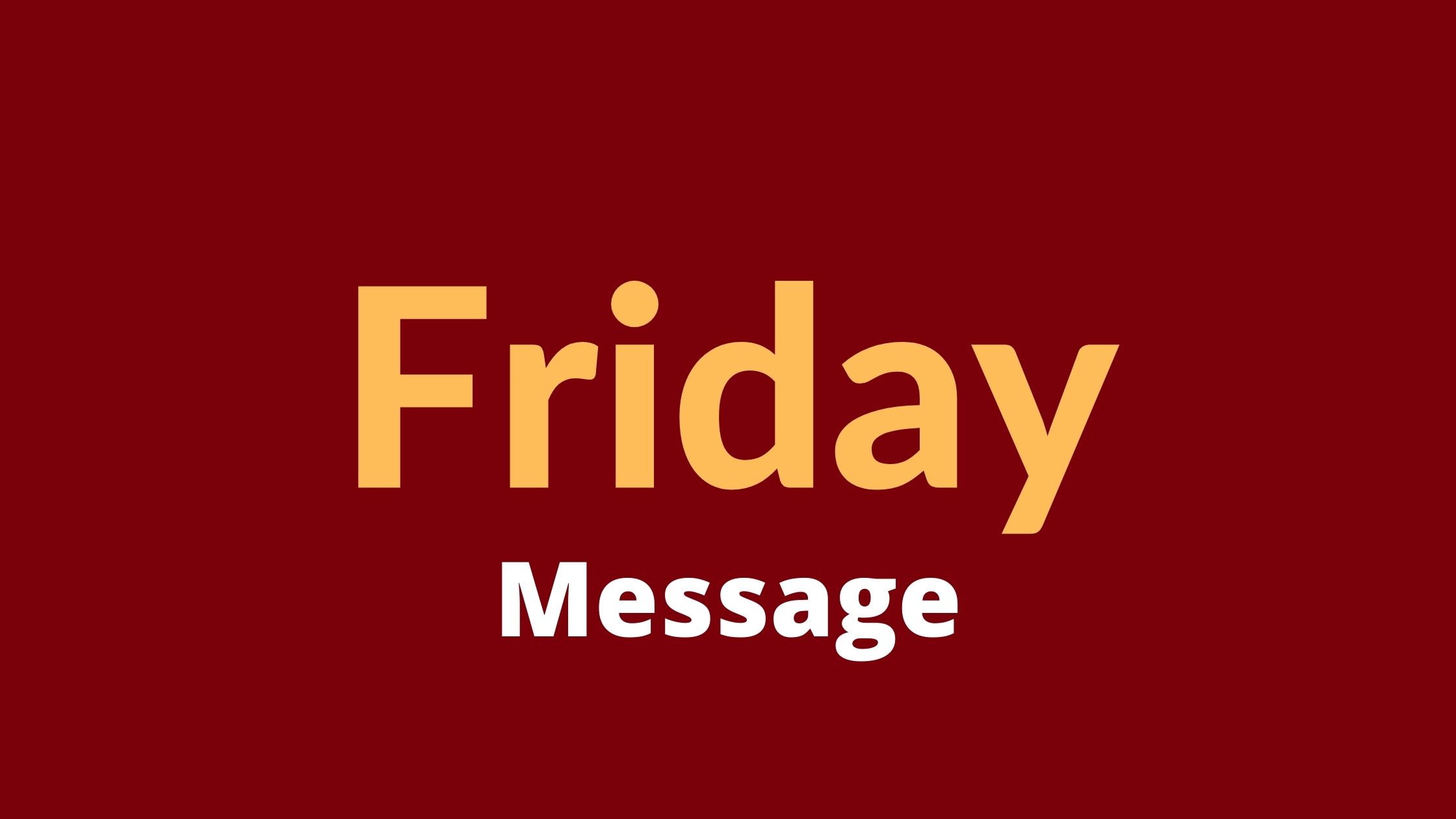 Good Day,
This week we held welcome orientations for next year's Kindergarten and 6th-grade classes. It was so inspiring to see the excitement on the faces of all the new students that will soon join our Roberts community, hopefully in a more typical year. As educators, it allows us to look beyond the busy weeks of one school year winding down and look forward to what the following year may bring.
A few Class Happenings:
Mr. Haven's 8th graders took their physics lesson outdoors with their annual Bottle Rocket Blast-Off. The students propelled 80 hand pumps of pressure and launched their home made rockets.
Mrs. Estrada's kindergartners just published a book about the real William Roberts. The kids had the opportunity to interview his family about things they wanted to know. William Roberts' daughter graciously answered all of their questions to help make this book possible. If you think your students would like to know more about the man behind the name, a copy of the book will be in the front office for anyone to enjoy. It is such a sweet book and I have loved reading it. We also put the entire book in a google slideshow with the kids reading their own pages. If you would like the electronic version of the book, here's the link.
Mrs. Hendrick's 4th grade Virtual students shared Virtual Field trips with Mrs.O's 1st grade virtual class that they created in connection to their unit on Colorado History. Here are some clips: Sand Dunes Mesa Verde National Park
Thank you all for the outpouring of love during Teacher Appreciation Week. The flowers, cards and special wishes had the entire staff smiling all week long! We appreciate you and your support.
Enjoy the weekend, Happy Mother's Day!!
Trich, Erik and Katheryn
Coming Up:
Transportation **IMPORTANT**
Families are being asked to let Transportation Services know if they would like to utilize their transportation by "Opting in" through the Transportation Opt-in Program for next year. Students will be automatically opted-out if you are a bus rider and you do not complete this. If your student would like to utilize their transportation eligibility, families must log in to the Parent Portal to opt their students in.
What families need to do NOW
Log into the Parent Portal
Navigate to the Transportation page, where you'll find Opt-In Program form
The default for all students is set to "Opt-out." If you'd like your student to utilize their transportation eligibility, please switch the toggle to "Opt-in"
Remember to click the "submit" button to save your request
Email your questions to Transportation@dpsk12.org
Eat and Give
Mention Bill Roberts when ordering and they'll give back 20% of your order total to the school! These are the last two Eat & Give events of the school year!
Thursday, May 13th, 12-6pm
Mondo Market, Stanley Marketplace
Thursday, May 20th, 4-8pm
Oblio's Pizzeria, Park Hill
For online orders email obliospizzeria@gmail.com
See THIS FLYER for the final events of the school year.
Shop & Give
May 2nd-9th
Aspen Lane Gift Shop, Northfield
Find the perfect gift for Mom, your child's teacher or yourself at this charming boutique in Northfield! Mention Bill Roberts in store or use promo code WELOVEBR for online orders and they'll donate 20% of your order back to our school.
PTA Meeting
Please join us for our final virtual PTA meeting of the school year.
Tuesday, May 11th at 6:30pm
Collaborative School Committee
Meeting and Membership
Please join us for our final virtual CSC meeting of the school year next Tuesday, May 11th at 4pm. All are welcome to attend.
The CSC is now accepting applicants for voting membership (3 reps for elementary and 1 rep for middle school). Membership is traditionally a 3-year commitment. Please email your intent to apply to jacobwhite76@yahoo.com no later than 12pm on May 11th to be considered. An election will be held if necessary. Please see THIS LINK for information about the CSC.
Outdoor Book Fair SCHEDULING UPDATE
Due to projected weather conditions next week, we must postpone the Outdoor Book Fair's start to Wednesday and extend our Friday hours to the following:
Wednesday and Thursday
8-9am and 2:30-3:30pm
Friday
8-9am and 12-2pm
Kona Ice will now be at school on THURSDAY, 2:30-4:30pm!
Stock up on summer books for every family member at our Outdoor Book Fair! This a great opportunity for your child to kick off their Book It Bobcats summer reading program! Plus your purchases help earn funds for our library. Help us keep safe with masks and social distancing!
School Grounds Cleanup
We would love your help on Saturday, May 15th from 9am-12pm weeding, laying mulch and cleaning up the school grounds. Please SIGN UP HERE!
Message from our School Nurse
PCR is the accepted Covid test. If you or your child needs to be tested please ensure it is a PCR test.
Please make arrangements to pick up your student's medication on Friday May 28th, or earlier if it is a non urgent medication
Get Ready for Book It Bobcats 2021!
Book It Bobcats is Bill Roberts' Summer Reading Program and Fundraiser! Students can read over the summer, collect pledges for their reading time and earn fun prizes! More information will be coming soon.
VOLUNTEERS NEEDED: We are in need of parent volunteers to make Book It Bobcats a success! We need a volunteer to update the reading tracking poster using Illustrator (file will be provided) as well as volunteers to help plan prizes and the "celebration" in the Fall. If you are interested in volunteering, please email bookitbobcats@gmail.com.
Yearbook
Order your students' yearbooks today!
Remember the excitement of looking for pictures of yourself and your friends? Don't let your kiddos miss out! Our students will likely look back at the 2020-2021 yearbook for the rest of their lives. It's been a year for the books!
Go to TreeRing.com and enter this code:
1014725947141451
School Supplies for Next Year
The classroom supply lists for the 2021-2022 school year are now posted on MySchoolBucks.com. We encourage everyone to purchase this way. MySchoolBucks is also used for lunch credits and some class field trips. You will need to know your students' ID.
For any questions, please contact June Jose – june_jose@dpsk12.org