Friday Message 5/14/2021
Posted May 14, 2021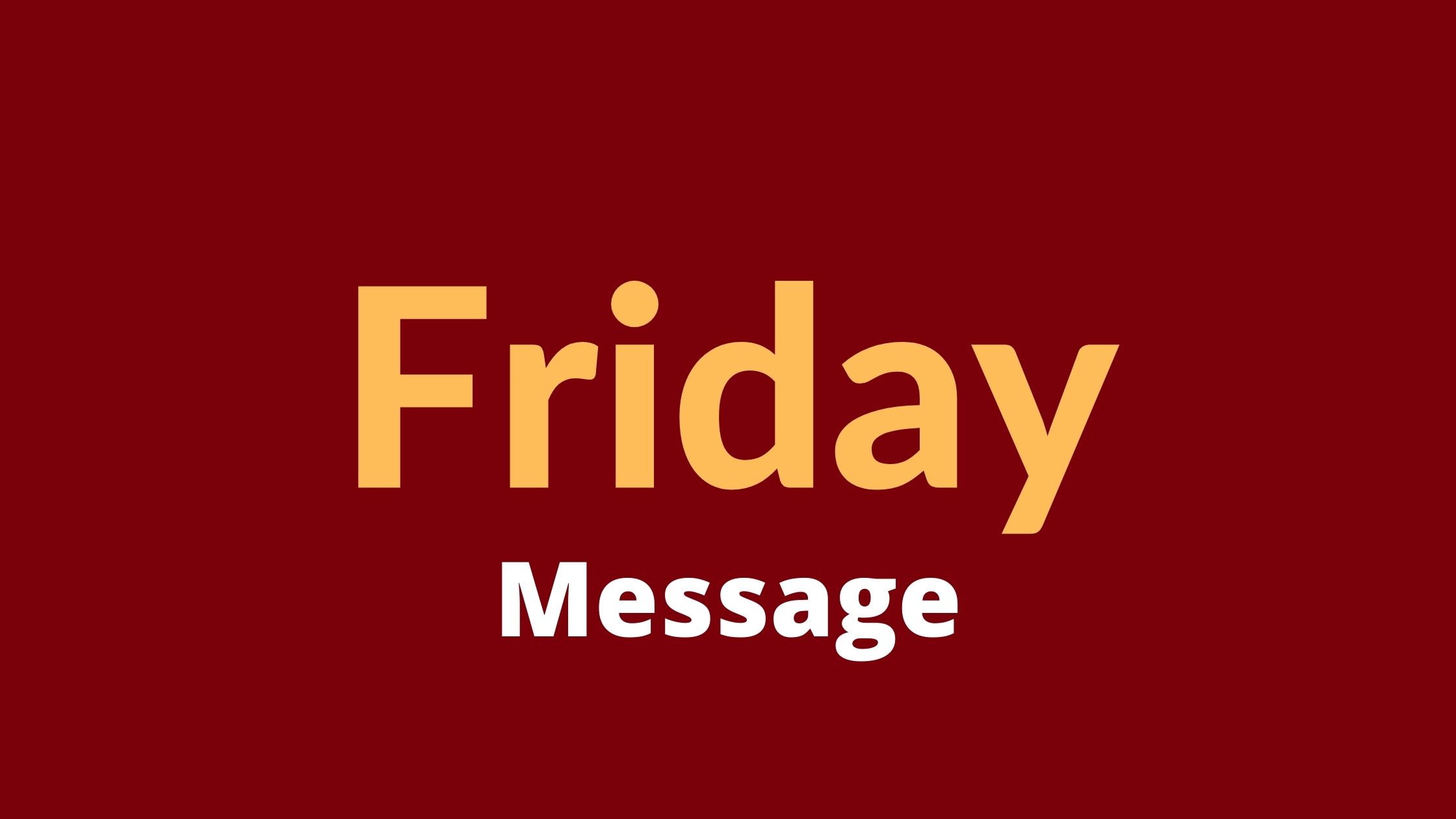 Good Day,
It's been such a great week of community spirit and support, despite our restrictions. We were thrilled to see so many of you at the Book Fair and the 3 on 3 basketball game this week. It reminded us of how lucky we are to have such a strong, supportive and fun community! It almost seemed like the good old days. We want to thank the many volunteers that helped make these events possible.
We are still securing teaching positions for next year. There are internal movements from within the school and also some positions that have been filled from outside candidates and a few remaining open teaching positions. Please look for an update in the next few weeks once we get the majority of the remaining teaching vacancies secured. Please help us to squelch all the rumors that seem to be floating around and be patient as we finalize our teaching staff for the 21/22 school year.
We are moving into the home stretch now; only two more weeks remaining of the school year. It will continue to be a busy time, yet still filled with learning and fun. Let's end our year strong with full attendance and engagement.
Have a fun-filled weekend. We will see you on Monday,
Trich, Erik and Katheryn
Coming Up:
School Transportation Next Year
If your student needs to ride a bus to school next year YOU MUST OPT IN for DPS transportation! Please note that if you do not opt in, you may be denied transportation.
What families need to do NOW
Log into the Parent Portal
Navigate to the Transportation page, where you'll find Opt-In Program form
The default for all students is set to "Opt-out." If you'd like your student to utilize their transportation eligibility, please switch the toggle to "Opt-in"
Remember to click the "submit" button to save your request
Email your questions to Transportation@dpsk12.org
Eat and Give
Mention Bill Roberts when ordering and they'll give back 20% of your order total to the school! These are the last two Eat & Give events of the school year!
Thursday, May 20th, 4-8pm
Oblio's Pizzeria, Park Hill
For online orders email obliospizzeria@gmail.com
School Grounds Cleanup
We are weeding, laying mulch and cleaning up the school grounds THIS Saturday, May 15th from 9am-12pm. SIGN UP HERE to help!
Message from our School Nurse
Please make arrangements to pick up your student's medication on Friday May 28th, or earlier if it is a non urgent medication
2021 Book it Bobcats Summer Reading Program
Book It Bobcats, Bill Roberts' annual summer reading program is back for a 5th year! We are so excited to motivate students to read and to raise money for our amazing school. All students can participate and the more you read, the more prizes you can earn! REGISTER YOUR STUDENTS ONLINE HERE. Students in ECE-2nd grade will get a poster to take home next week and all virtual students and students in Grades 3-7 can pick up a poster at the front desk or PRINT THIS ONE. For details and prize information VISIT THE WEBSITE.
Yearbook
The yearbook committee worked hard to produce an amazing memory book of this unprecedented school year – but must address the blurry aerial image of the school on the front pages. Unfortunately the printing of the image at the front of the yearbook was subpar and in NO WAY represents the precise work of Double Down Drones. We urge you to visit THEIR WEBSITE to see the quality of their work!
School Supplies for Next Year
The classroom supply lists for the 2021-2022 school year are now posted on MySchoolBucks.com. We encourage everyone to purchase this way. MySchoolBucks is also used for lunch credits and some class field trips. You will need to know your students' ID.
For any questions, please contact June Jose – june_jose@dpsk12.org
Return Those Music Room Items
Thank you for another great year making music! If you have been loaned any supplies from the music room, please return it as soon as possible. Mrs. Dean is making an inventory, and wants to make sure everything is back. These could include:
-Drums Alive supplies (Bucket, yoga ball, drumsticks, boomwhackers, egg shakers, scarves)
-Mystwick School of Musicraft book
-Instruments (Band instruments, keyboards, guitars)
-Music books or stands
Items can be dropped off with the front office, or you can email cassandra_dean@Dpsk12.net to schedule a drop off.
Thank you and stay musical!
Stolen Bikes
In the past 3 weeks, two student bikes that were locked on the school perimeter fence were stolen during school hours. Please tell students to lock bikes to the bike racks provided in the front of school and back playground.
Lost and Found
We have quite a collection of jackets, hats, water bottles and more. Please take a look through the bin that will be outside the front doors daily (weather permitting) until the end of the school year. All unclaimed items will be donated on the afternoon of the last day of school.