Friday Message 8/13/2021
Posted August 16, 2021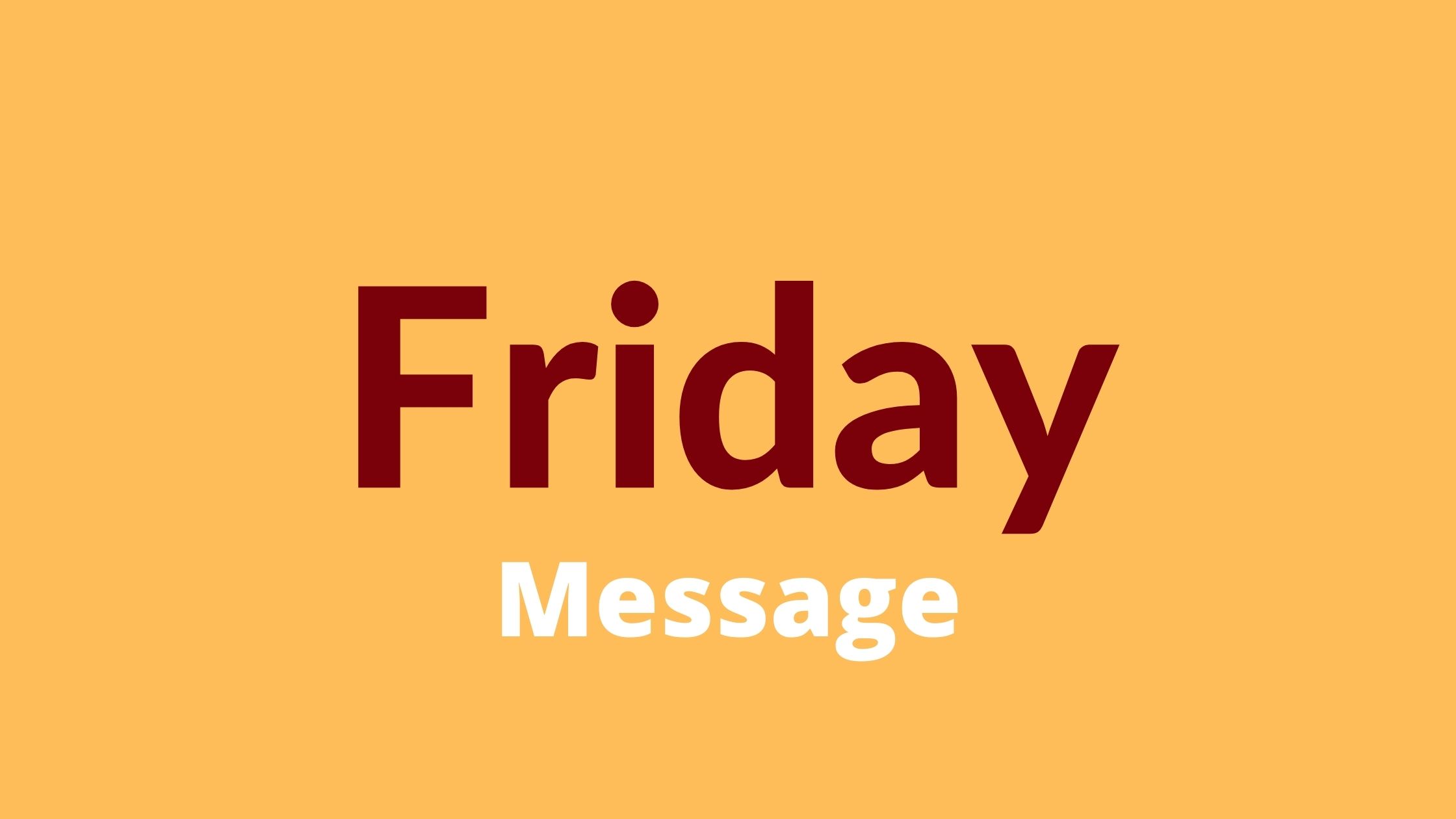 Good Day,
We are very excited to welcome our students back to school on August 23rd. Please review important COVID information below.
**Over the past weeks, there has been an increase in COVID rates in our community and in many areas across the state and country. As a result, in accordance with the guidance of our health experts, we are putting strong health safeguards and requirements into effect. Please watch this video with Denver Health's Dr. Steve Federico to learn more about our comprehensive health measures.**
Mask Requirements for the Start of School
Masks will be required for all students, visitors, and staff while in all DPS schools and buildings, regardless of vaccination status. This mask requirement includes times when staff are meeting without students, regardless of vaccination status.
Masks will not be required outside, since the risk of COVID transmission is significantly lower outdoors.
The latest guidance from the Centers for Disease Control (CDC) is for universal masking, given the fact that vaccinated people can contract COVID (although with much less risk of severe illness) and can also spread the virus. And since the vaccine is not yet approved for children younger than 12, wearing masks will help us keep our youngest students safe.
Vaccines, Testing, and a Layered Approach to Health and Safety
If you are eligible, please consider getting vaccinated. The COVID vaccine has proven to be extremely effective in reducing the risk of severe illness from the virus.
Vaccinations for eligible individuals are widely available. We will continue to partner with Denver Health to encourage vaccinations and share information on vaccine clinics.
COVID tests are also widely available and are another health measure that can help prevent the spread of the virus.
Please review the DPS 5 – our essential health guidelines – which we've updated based on current conditions.
We also continue to make upgrades to our ventilation and air filters in our buildings and are maintaining stringent cleaning routines across all of our facilities.
Also, we expect far fewer quarantine disruptions this school year, given the new CDPHE guidance that does not require quarantines for routine classroom exposures. There are currently no physical distancing or cohorting requirements.
We will continue to provide more information to our families as it becomes available to us.
Thanks,
Trich, Erik, & Katheryn
Coming Up:
School Starts August 23rd!
Please be sure you've registered your students on the Parent Portal!
All students K-8th will have the same start and end time to the school day:
Monday-Thursday
7:40am-2:40pm (first bell at 7:35am)
Friday
7:40am-12:40pm
Check the Bill Roberts Calendar for the most updated schedule. You can also check the DPS 2021-2022 Calendar for district-wide dates.
Teacher/Student Assignments
Assigned teachers for your students are now posted on Parent Portal
BR Popsicle Meet and Greets
Join us for our annual Teacher meet and greet.
Kindergarten
August 19th
3:30-4:30
Meet in front of the school
1st & 2nd Grade
August 18th
3:30-4:30
Meet in front of the school
3rd, 4th & 5th Grade
August 17th 3:30-4:30
3rd grade – meet near cafeteria
4th – meet on the blacktop
5th- meet in front of the school
MS Orientation & Family Picnic
August 19th from 2:30-6
This will give students a chance to meet teachers and get settled a little before the first day of school. We will also distribute chromebooks, and assign lockers. Students should bring school supplies to put in their lockers. Please drop your students off at the following times:
6th-2:30
7th-3:00
8th-3:30
Then join us for an all middle school picnic out back on the playground from 5-6. We will provide fried chicken, a Bill Roberts tradition. Feel free to bring a potluck dish to share or bring your own meal if you do not feel comfortable sharing in a potluck.
We hope you can join us!
Back to School Nights (will be VIRTUAL)
Kinder – August 26th 7-8 pm
1st/2nd – Sept. 1st 5-6 pm
3rd/4th/5th – Sept.1st 6-7pm
School Supplies
Elementary Log in to MySchoolBucks.com and click the link to the school store (see image above). All supplies will be delivered to classrooms before the first day of school. We encourage everyone to purchase this way. MySchoolBucks is also used for lunch credits and some class field trips. You will need to know your students' ID.
For any questions, please contact June Jose
Middle School
MS requests families purchase supplies themselves and bring everything to the orientation on Thursday, August 19th. Click THIS LINK for the full list by grade.
For any questions, please contact Sarah Connolly
Dress Code
Please visit our uniform/spirit wear website for detailed information on the BR dress code.
Order your Bill Roberts Spiritwear online before school starts. Items can ship to your house or be picked up at Impact We Print, located just 10 minutes from Bill Roberts. Remember, Bill Roberts has a school dress code policy that will be enforced on Day One
Access to the Building
For safety and health reasons, no visitors are allowed inside the school building, including parents and families. Thank you for understanding as your students safety is our main concern.
Drop off/Pick up
You may use the kiss and go lane to drop off/pick up your student and then they will be able to walk to their teacher designated line up area. Or, you may park off campus and walk your student to their designated areas. This is for everyone's safety. A map with designated areas will be sent out soon.
Breakfast & Lunch
Free breakfast will be offered to all students starting at 7:30 am and will be a grab and go method. Tables will be located in front of the school and near the cafeteria door.
Elementary students will eat lunch either outside or in the classroom. Secondary grades 6-8 will be eating in the cafeteria.
Support BR with your Regular Purchases