Friday Message 8/27/2021
Posted August 28, 2021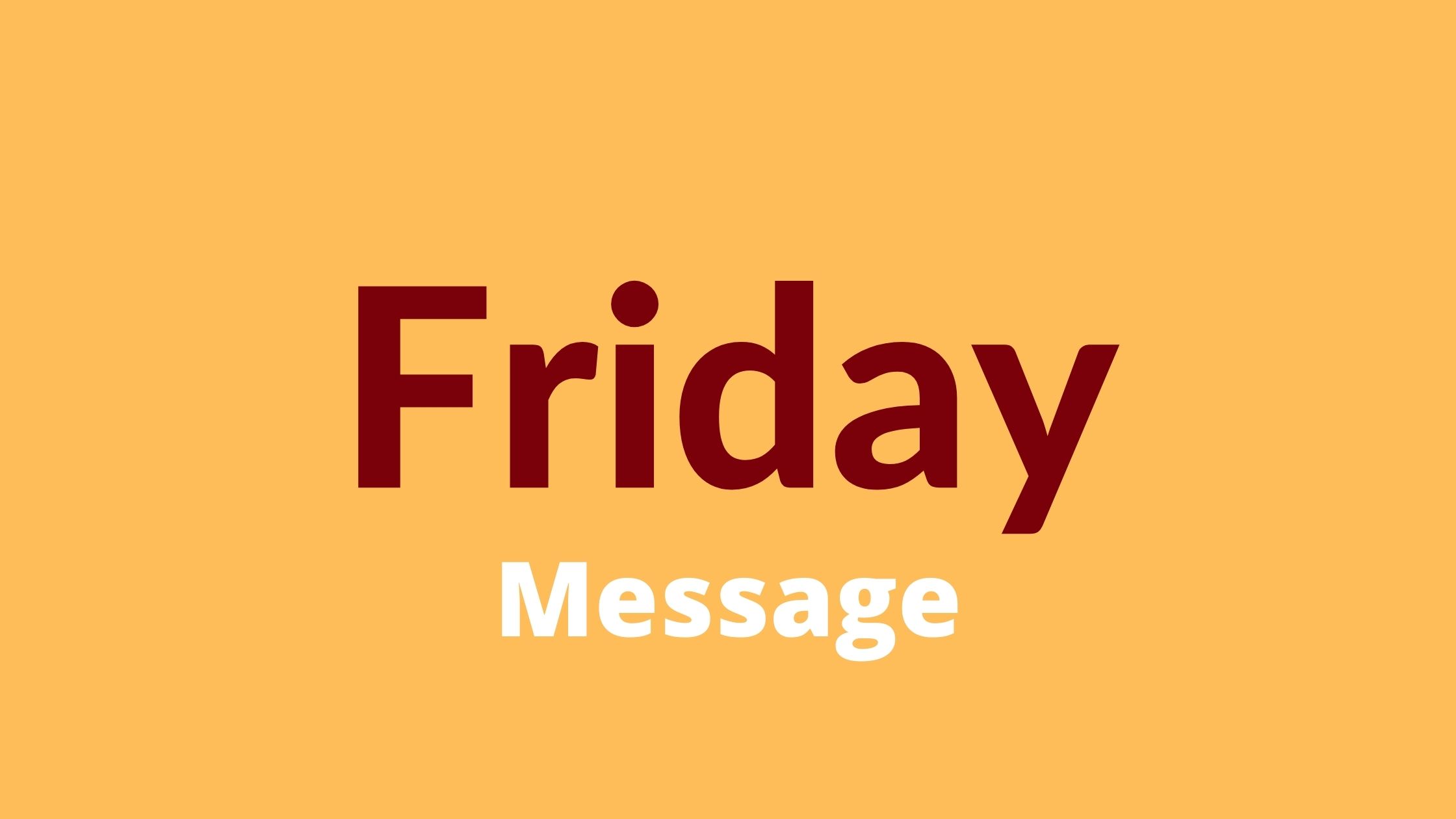 Good Day,
What better way to start our weekend than to celebrate a great week!
The voices in the hallways bring excitement inside the school finally; the students working in their classrooms convey life and remind us of the value of in-person learning. The year has officially begun and as the teachers begin to publically share their students' work the environment will come alive by the creative examples of student learning that will be displayed throughout the building as the year progresses. Students are now solidifying their routines and working to build strong communities. Classes are coming together and creating class agreements to build strong, independent communities.
Bees & Wasps:
IF YOUR CHILD HAS A SEVERE ALLERGY TO BEES, WASPS ETC. PLEASE LET YOUR TEACHER KNOW. WE SEEM TO HAVE LOTS OF THEM IN THE FIELD AND ARE CONCERNED FOR STUDENTS DURING RECESS TIME.
Parking Lot:
Drop off and Pick up
No doubt you have noticed the intensity of the parking lot in the morning and at the end of the day. In order to make the parking lot more efficient, please abide by the following:
Kiss & Go is for quick drop off and pickup only and is not intended to provide drivers with a place to park. Please do not leave your car there and come into the school. Anyone in the Kiss & Go lane should remain in their car and either let kids off and move on or wait for children to be picked up.
The first lane is the Bus and Day Care lane only; no cars should be moving through that lane. Don't add to your stress level. Park on the street and walk in.
Transportation:
Late bus, no bus, no bus number, no bus driver, what bus???? The list goes on and on. When there is a problem with the "yellow bus", we will always send communication through IC, email , phone etc.(depending on how you signed up for the communication.) This week, there have been times when we have not heard from transportation so could not anticipate what actually was an issue. Thank you for your patience as we work with them to rectify the challenges.
Enjoy the summer weekend!
Trich, Erik, & Katheryn
Coming Up:
8/30 DPS FREE Student Vision & Hearing Screenings
8/30 Kinder NO TRADITIONAL SCHOOL (Assessment Day)
8/31 DPS FREE Student Vision & Hearing Screenings
8/31 MS Virtual Back to School Night
8/31 Eat & Give Chipotle
9/1 1st-5th Virtual Back to School Night
9/3 Picture Day
9/6 Labor Day NO SCHOOL
9/8 PTA Meeting
9/10 Book It Bobcats pledges, hours due
9/10 Used Uniform Sale
9/13 GT Universal Screening (Only K, 2, & 6th grade)
DPS FREE VISION & HEARING SCREENINGS
August 26th, 27th, 30th and 31st
All Bill Roberts students will undergo vision and hearing screenings starting today UNLESS YOU OPT OUT. You must notify the main office and complete the form below should you wish to REFUSE/OPT OUT of any of the free screenings for your student.
– Screening Parent Notification & Refusal Info Letter English
– Screening Parent Notification & Refusal Info Letter Spanish
NO SCHOOL for Kindergarten (Assessment Days)
There is NO SCHOOL on August 27th and August 30th for Kindergarten students ONLY. Your students' classroom teacher will reach out to schedule a time for the assessment.
Middle School Back to School Night
TUESDAY, AUGUST 31st, 6:00 pm on Google Meet
Our back to school night will be virtual again this year. Click here for the link to the Google Meet. It is best to be logged into google to access the meet. If you do not have a google account feel free to log in with your students ID. Here is a link to the schedule for the evening.
Eat & Give
Eat & Give is our school's partner program throughout the year partnered with local restaurants and food trucks. We support them and they support us! Mention Bill Roberts when ordering and they'll give back a percentage of your order total to the school!
Tuesday, August 31st, 4-8pm
Chipotle, Town Center
Online ordering code is: QH88Y73
Elementary Back to School Nights (will be VIRTUAL)
1st/2nd – Sept. 1st 5-6 pm
3rd/4th/5th – Sept.1st 6-7pm
Teachers will send Google Meet Links
Picture Day
September 3rd
Lifetouch will be on campus taking photos of students in all grades. Students can dress UP or follow the dress code. You can order photos now using this Picture Day ID: EVT24RHFN. The date for class pictures and retakes will be announced soon.
PTA Meeting
September 8th at 6:30pm outside the school. Everyone is welcome to attend. Please bring your own chair and child care will be provided (outside).
Used Uniform Sale
September 10th, 12:30-1:30pm
This is a great time to purchase gently used school uniforms and support BR at the same time! The uniform sale will be in the front of the school.
If you have uniforms to donate, please place them in the bin inside the front door
Gifted and Talented Universal Screening
Denver Public Schools completes Universal Screening for all Kindergarten, 2nd, and 6th grade students every year in an effort to identify students for Gifted and Talented programming. 6th grade testing will begin on September 13th. Please click on the documents below for further information and helpful links to better understand GT screening. If you have any questions concerning this assessment, please contact our GT teacher , Patrick Seeney.
GT Universal Screening Information
GT Universal Screening Spanish
Book It Bobcats Ends Soon!
Book It Bobcats is coming to a close. Students can count their reading hours until September 5th. Please report your student's reading hours online by September 10th. Pledges and donations can be made online or by bringing a check made out to "Bill Roberts PTA" to the front desk. Please see https://billrobertspta.org/book-it-bobcats/ for more information.
We would be grateful for a few more gift card donations for the Top Reader Awards in each grade! If you would like to donate a kid-friendly gift card (Sweet Cow, Tattered Cover, Target, etc) please drop it off in a sealed envelope at the front desk labeled "Book It Bobcats."
Are you getting the PTA Thursday Notes?
The PTA's opt-in weekly email newsletter shares information on happenings at the school, including Eat & Give opportunities, upcoming school community events, volunteer opportunities, and general school information. Subscribe here or view past editions in the archive.
Access to the Building
For safety and health reasons, no visitors are allowed inside the school building, including parents and families. We will reevaluate this in 30-60 days. Thank you for understanding as your students safety is our main concern.
BR Calendar
Check the Bill Roberts Calendar for the most updated schedule. You can also check the DPS 2021-2022 Calendar for district-wide dates.
Breakfast
Free breakfast will be offered to all students starting at 7:30 am and will be a grab and go method. Please note that we will only be setting up ONE breakfast table starting next week. It will be in front of the school.
Support BR with your Regular Purchases