Friday Message 9/10/2021
Posted September 11, 2021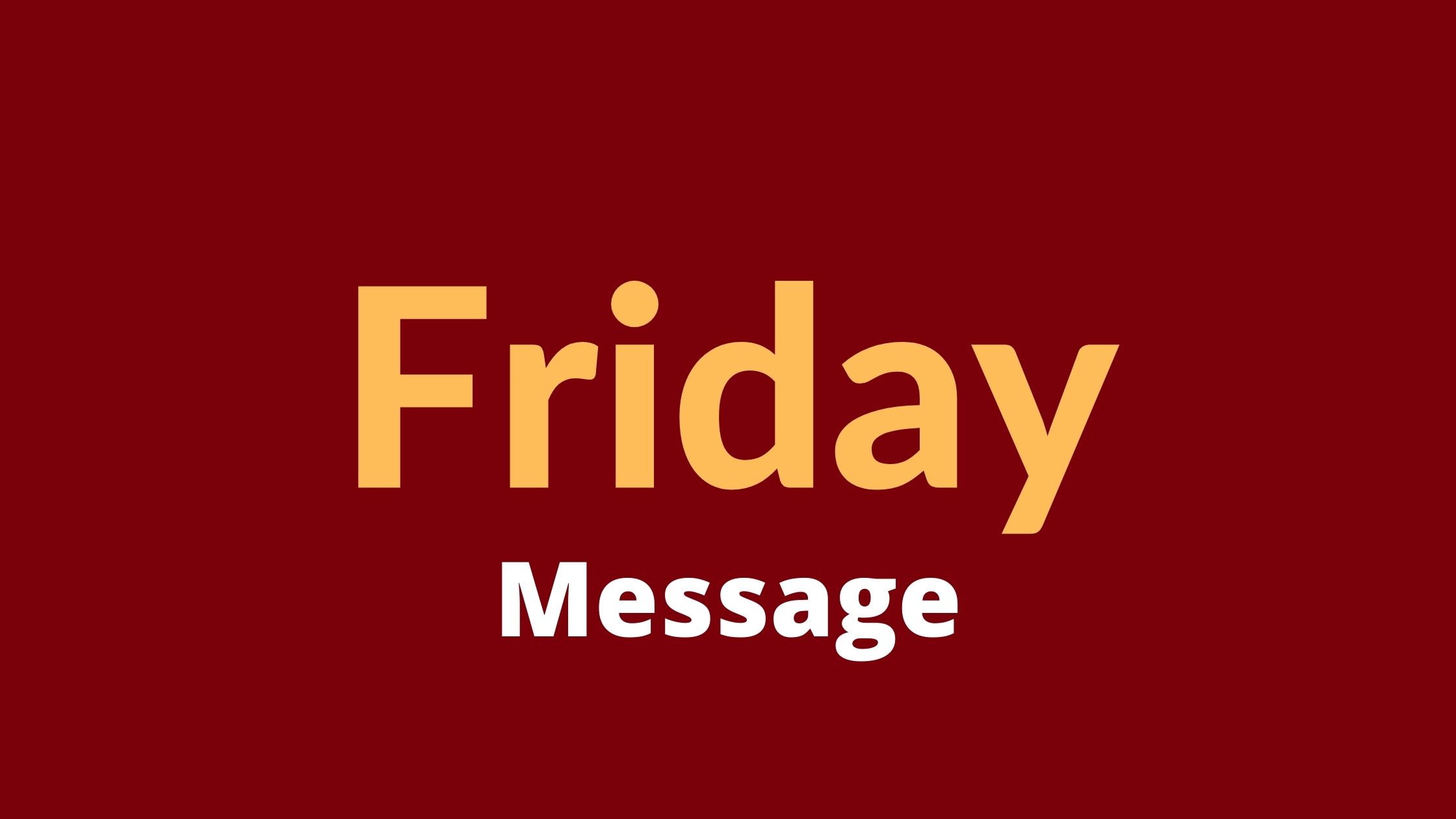 Good Day,
We hope this warm Friday afternoon finds you well.
Racism is a cunning, deceitful social disease that has harmful, long lasting effects. Like cancer, most of us don't perceive there to be a problem until there is a diagnosis of the disease; at least, until it weaves its way into our lives, hurting people we care about. A majority of people profess to have recently been acquainted with the idea of anti-racism. Tackling racism, however, requires more than an introduction to the topics of diversity, equity, and inclusion training. It demands a change in our attitudes, our mindset, and the behavior of each and every one of us. We say "us" because we (at Bill Roberts) had a racist incident this week. The incident compels us to self-reflect as a system into what might be seen as a problem "out there," that couldn't possibly invade our school, yet does. The truth is, our school and neighborhood are part of society's racial challenges. We can't ignore racial disparities present in public education, even at Bill Roberts. We can't speak about our inclusive community as if it is not without work , mistakes, challenge and opportunity. Our school cannot be disconnected from our students of color who attend a predominately white school. Their lives are equally profound and part of who we are. We might not like to think that in 2021, students of color face racism. However, to ignore these truths doesn't validate those experiences as part of our collective story. Please stay tuned for some specific next steps that the school will be taking as we continue on our anti-racist and inclusionary path, where all kids and families feel included, safe, and valued.
Thanks,
Trich, Erik, & Katheryn
Coming Up:
9/13 GT Universal Screening (6th grade)
9/14 CSC Meeting 4:00
9/14 Eat & Give – Cuba Cuba
9/17 Book It Bobcats Reading Celebration
9/18 "Take Me Away" Greet & Give Event
9/23 MS Parent Meeting 8th Grade Trip
9/24 MS Food Truck Friday
9/27 NO SCHOOL – Teacher Planning Day
10/6 Greet & Give
"Take Me Away" Greet & Give Event
Say Yasss to our "Take Me Away" Greet & Give party on September 18th!
RSVP by Sunday, September 12th for "Calgon Take Me Away!" Space is limited and you won't want to miss this epic outdoor party. Amazing raffle prizes, delicious food, no kids!
Save the Date
It's time for our annual kids' Greet & Give…this time outside!
Wednesday, October 6th, 4:30-6:30pm
Kinder, 1st, 2nd and 3rd-Grade Families, join us for some bouncy, sliding fun! We'll have pizza and raffle prizes too! Please RSVP ASAP so we can order enough pizza.
Eat and Give
Mention Bill Roberts when ordering and they'll give back a generous percentage of your order total to the school!
Tuesday, September 14th, 11am-8pm
Cuba Cuba, Northfield
CLICK HERE to see all September Eat & Give events!
Gifted and Talented Universal Screening
Denver Public Schools completes Universal Screening for all Kindergarten, 2nd, and 6th grade students every year in an effort to identify students for Gifted and Talented programming. 6th grade testing will begin on September 13th. Please click on the documents below for further information and helpful links to better understand GT screening. If you have any questions concerning this assessment, please contact our GT teacher , Patrick Seeney.
GT Universal Screening Information
GT Universal Screening Spanish
CSC Meeting
The CSC discusses school policies, staffing needs, and budget concerns throughout the year.
Our first meeting of the school year will be via Google Meet on Tuesday, September 14th, at 4pm using THIS LINK. Everyone is invited to attend.
Book It Bobcats
The Book It Bobcats celebration will be September 17th – parent volunteers are still needed so please SIGN UP HERE. Pledges and donations are still being accepted on the ONLINE DONATION FORM.
8th Grade Trip Parent Meeting
Thursday, September 23rd, 6-6:30pm
It looks like we will finally be able to do our 8th grade trip this spring! Currently it is scheduled for May 23rd-27th in San Diego. Use this GOOGLE MEETS LINK to join our parent information meeting.
Are you getting the PTA Thursday Notes?
The PTA's opt-in weekly email newsletter shares information on happenings at the school, including Eat & Give opportunities, upcoming school community events, volunteer opportunities, and general school information. Subscribe here or view past editions in the archive.
Is it COVID or a Cold?
There are many cross-over symptoms of COVID-19 and normal colds. Please read through the documents below to determine when to keep your student home. The school nurse will be using the DPS-approved decision tree for students who have symptoms while at school. Please use good judgment so that we can keep all of our students, staff and teachers safe and as healthy as possible.
Nursing and Student Health Services Decision Tree
DPS Free & Reduced Meal Application
The 2020-2021 Free & Reduced Meal Application is now available for DPS families! We realize breakfast and lunch are " no charge" this year but it is essential that families fill out the F/R form, there are many resources that come with the program if you qualify. Please click below to complete.
https://www.myschoolapps.com/Application
Support BR with your Regular Purchases