Friday Message 10/1/21
Posted October 6, 2021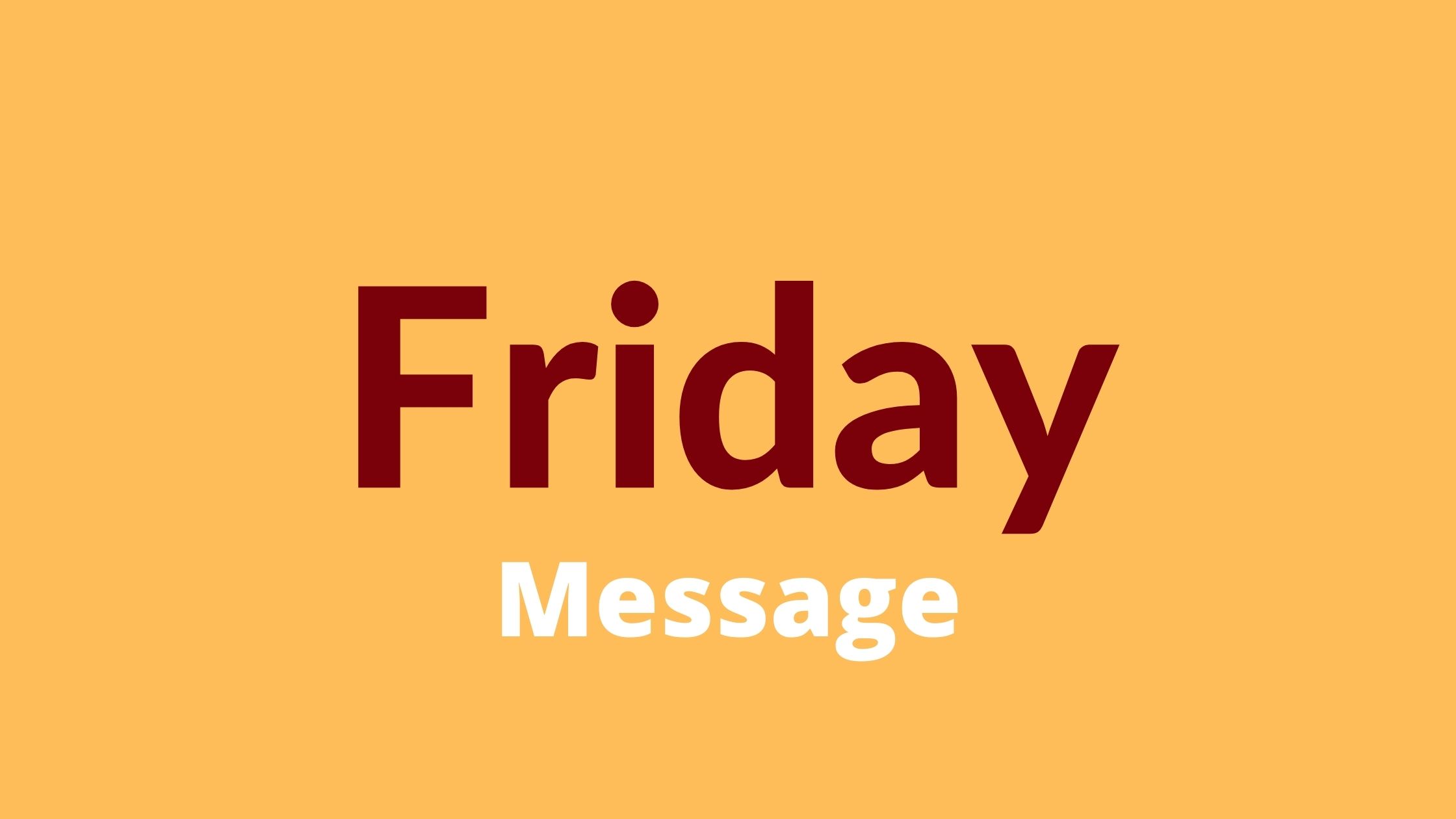 Good Day,
It's starting to feel like fall, but not a typical fall. The pandemic still lingers around us all. Unfortunately at this time, we still have some health guardrails to abide by. Traditional fall celebrations still cannot be celebrated as they have in the past. The good news is that they can occur, but will have to be scaled back and will happen in a slightly different format. Any gatherings will need to be outside if families are joining in, any shared food will need to be individually wrapped if brought to school for class celebrations. Thanks for helping to keep everyone safe and healthy!!
Speaking of celebrations, earning the National Blue Ribbon Award is such an honorable achievement. Since 1983, only 18 schools in Denver have received this award. It is not achieved by any one person rather by the collective whole, the staff of Bill Roberts, the community, families and of course the students. There will be outside celebrations next Friday, October 8th. Again, this celebration would have looked different during another time but we are doing our best to honor our school. We will have three different celebrations that day, one at 8:00 am for Middle School, Kinder, 1st, 2nd at 11:00 and at 12:00 3rd ,4th & 5th will participate in the last one. We will have some "school tasks" that kids will complete during the week so that Blue Ribbon work can be displayed in the halls. Blue Bell Ice Cream is honoring us by supplying individually wrapped ice cream treats for every student. We send out our sincerest gratitude and appreciation to you all for being a part of making Bill Roberts a National Recognized Blue Ribbon School.
Thanks
Trich, Erik, & Katheryn
Coming Up:
10/4 2nd Grade GT Testing
10/4 The BASC-3 Behavioral and Emotional Screening System (BESS)
10/6 National Walk to School Day
10/6 K-3rd Family Greet & Give
10/8 Blue Ribbon Celebration
10/13 PTA Meeting
10/14 Class Picture & Retake Day
K-3rd Family Greet & Give
Wednesday, October 6th, 4:30-6:30pm
It's time for our annual kids' Greet & Give…this time it is outside!
Kinder, 1st, 2nd and 3rd Grade Families, join us for some bouncy, sliding fun and meet the people who will be your besties for the next 5+ years! We'll have pizza and raffle prizes too! Please RSVP ASAP so we can order enough pizza.
If you're willing and able to make a financial gift to the school, please look for our PTA person to take your donation! Your dollars have a direct impact on your child's education and experience at the school!
Eat and Give
Mention Bill Roberts when ordering and they'll give back a generous percentage of your order total to the school!
Noodles, Town Center
Tuesday, October 5th, 4-8pm
Online order code: GIVING25
The BASC-3 Behavioral and Emotional Screening System (BESS)
The BASC-3 Behavioral and Emotional Screening System (BESS) is a systematic screener for all participating children within our school building on social/emotional indicators. It helps early identification and intervention for students with behavior and social/emotional concerns.
– Screening results help determine supports that may be needed and assist in the selection of interventions for those students. BESS data is used to inform social/emotional/behavioral interventions at all 3 tiers.
– Using a universal screener such as the BESS helps us catch students who not only exhibit externalizing (acting out) behaviors, but also internalizing (self-directed) behaviors and social skills so no one falls through the cracks.
We will be administering the BESS School wide the week of October 4th.
If you would not like your student to participate, please follow these directions.
Gifted and Talented Universal Screening
Denver Public Schools completes Universal Screening for all Kindergarten, 2nd, and 6th grade students every year in an effort to identify students for Gifted and Talented programming. 2nd grade testing will begin on October 4th. Please click on the documents below for further information and helpful links to better understand GT screening. If you have any questions concerning this assessment, please contact our GT teacher , Patrick Seeney.
2nd Grade Grade Parent Letter-English
2nd Grade Parent Letter – Spanish
National Walk to School Day
Wednesday, October 6th
Walk to School with fellow BR families and the Wellness Committee! We will meet at Puddle Jumper pool starting at 7am, begin a raffle, games and prizes. At 7:15am we'll walk to school as a group. Parental supervision is required, thank you! We hope you and your family will join us!
Upcoming MS School Sports
Fall Volleyball and Flag Football
Try-out dates are October 4th and 6th 2:50-4pm
For Flag Football, please plan for your student to attend both days.
YOU MUST SIGN UP BY OCTOBER 2ND IF YOUR STUDENT WANTS TO PLAY!
Please check out our Sports Newsletter!
PTA Meeting
Wednesday, October 13th, 8:30-9:30am
We will meet in person in front of the school (bring your own chair) and livestream on THIS GOOGLE MEET LINK. We will NOT have supervised childcare.
Future Meetings:
November 10th, 2021 at 6:30pm
December 8th, 2021 at 8:30am
January 12th, 2022 at 6:30pm
February 9th, 2022 at 8:30am
March 9th, 2022 at 6:30pm
April 13th, 2022 at 8:30am
May 11th, 2022 at 6:30pm
Note that our monthly meetings will alternate morning and afternoon times to reach as many parents as possible. We would love your involvement!
Class Picture Day and Individual Picture Retakes
October 14th
Students may dress up or follow the dress code.
Absences,Tardies & Appointments
Please call the Attendance Line 720-424-2649 if your child will be absent, tardy, or has an appointment, even if you have notified teachers or the nurse.
LATE DROP OFF or EARLY PICK UP? SIGN THEM IN or OUT HERE and ring the buzzer at the door.
Our Lost & Found is Growing!
Please be sure to put your student's name on items that they bring to school so the items can be returned to their rightful owner.
Is it COVID or a Cold?
There are many cross-over symptoms of COVID-19 and normal colds. Please read through the documents below to determine when to keep your student home. The school nurse will be using the DPS-approved decision tree for students who have symptoms while at school. Please use good judgment so that we can keep all of our students, staff and teachers safe and as healthy as possible.
Nursing and Student Health Services Decision Tree
DPS Free & Reduced Meal Application
The 2020-2021 Free & Reduced Meal Application is now available for DPS families! We realize breakfast and lunch are " no charge" this year but it is essential that families fill out the F/R form, there are many resources that come with the program if you qualify. Please click below to complete.
Support BR with your Regular Purchases