Friday Message 10/8/2021
Posted October 8, 2021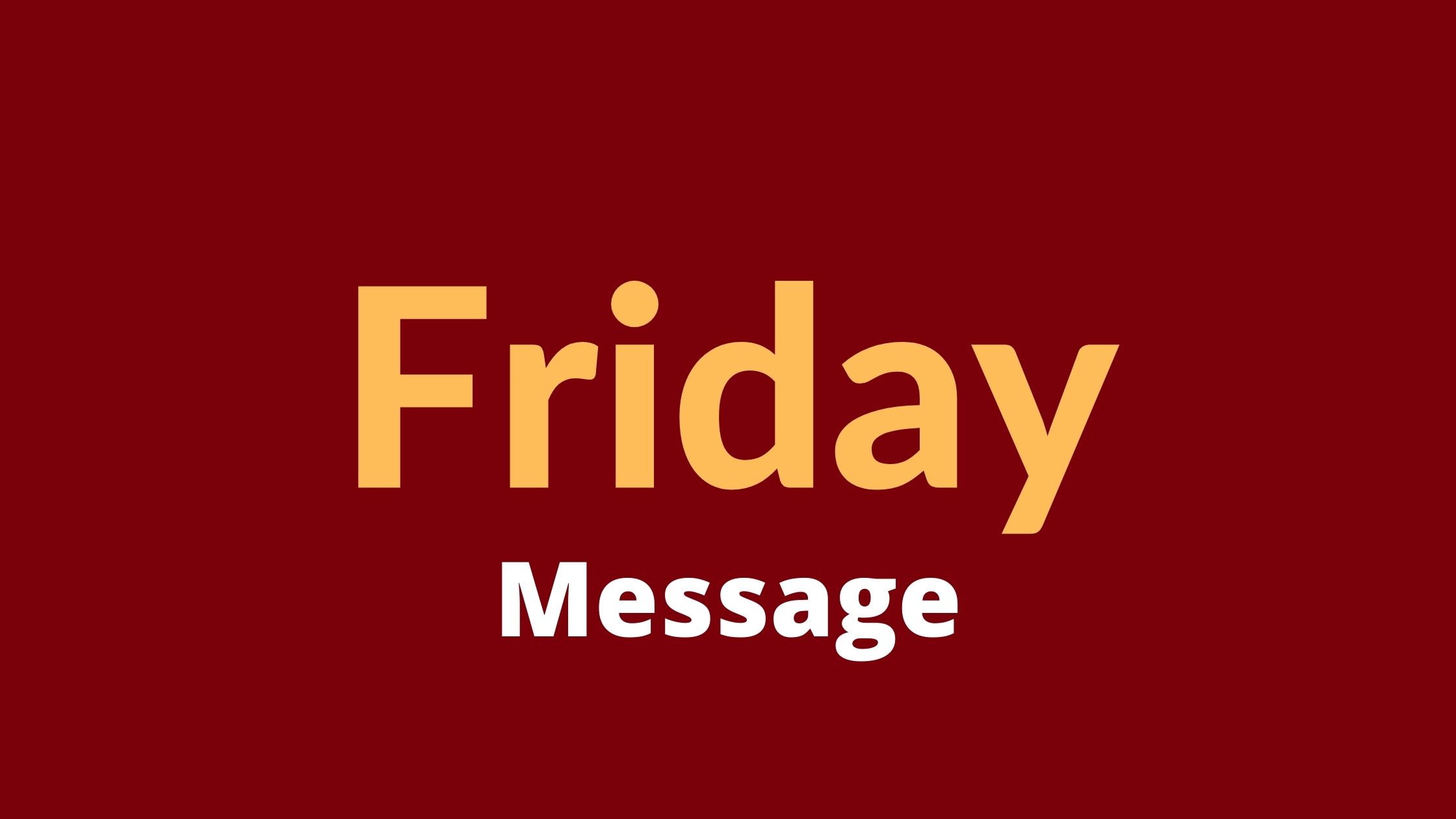 Good Day,
It's hard to believe that we are already more than halfway through our first trimester! Teachers are starting to plan fall parent/teacher conferences. You should be receiving communication from your child's teacher that will provide information on the times and dates for each specific grade level conferences, some may start next week and some will continue throughout the last weeks of October. This is a great way to check in on your child's progress and discuss any questions that you may have. All elementary conferences will be virtual.
We celebrated- officially- our National Blue Ribbon School 2021 Award today. We had a drone fly overhead to take photos when our 3rd-5th graders gathered to create the letters B.R. and when the "littles" were dancing out front and when all of us shared ice cream graciously donated by Blue Bell Ice Cream who delivered 900 individual cups of the healthy vanilla rich ice cream. Even the Bobcat, our school mascot, celebrated with us and shared some ice cream.
Carter, a contemplative thinker from kindergarten asked me, "Where are all the Blue Ribbons?" They are coming Carter, although not 900 of them. Next week we will have schoolwide classroom activities such as estimation jars with classes submitting quantity guesses, placing helping hands throughout the school, and some special Blue RIbbon Awards. Today at each celebration we talked about the importance of our community and asking for help when you need it, finding ways to discover yourself, making a difference, staying safe, and inclusivity.
Thanks for your working hands and helping us to attain this national award.
Trich, Erik, & Katheryn
Coming Up:
10/12 CSC Meeting
10/13 PTA Meeting
10/13 Eat and Give Mod Pizza
10/13 LBGTQ+ Parent Meeting with DPS Superintendent
10/14 Class Picture & Retake Day
10/15 NO SCHOOL- Non-student Contact Day
10/18 NO SCHOOL-teacher professional work day
10/19 Eat and Give Chook Chicken
10/20 Virtual Q&A – Get to know BR Middle School
10/26 Eat and Give Mici
10/27 In Person – Get to know BR Middle School
Eat and Give
Mention Bill Roberts when ordering and they'll give back a generous percentage of your order total to the school!
Wednesday, October 13th, 10:30am – 9pm
Mod Pizza, Northfield
Tuesday, October 19th, All Day
Chook Chicken, Stanley Marketplace
Tuesday, October 26th, All Day
Mici, Central Park
Use coupon code "BILLROBERTS" when ordering online or in-person
Click here for a full menu of all Fall Eat & Gives.
Collaborative School Committee (CSC)
The CSC discusses school policies, staffing needs, and budget concerns throughout the year.
Our first meeting of the school year will be via Google Meet on Tuesday, October 12th, at 4pm using THIS LINK. Everyone is invited to attend.
PTA Meeting
Wednesday, October 13th, 8:30-9:30am
We will meet in person in front of the school (bring your own chair) and livestream on THIS GOOGLE MEET LINK. We will NOT have supervised childcare.
Future Meetings:
November 10th, 2021 at 6:30pm
December 8th, 2021 at 8:30am
January 12th, 2022 at 6:30pm
February 9th, 2022 at 8:30am
March 9th, 2022 at 6:30pm
April 13th, 2022 at 8:30am
May 11th, 2022 at 6:30pm
Note that our monthly meetings will alternate morning and afternoon times to reach as many parents as possible. We would love your involvement!
LBGTQ+ Parent Meeting with DPS Superintendent
Our new superintendent, Dr. Alex Marrero, is doing a listening tour to learn more about the needs of specific folks who are sometimes left out of conversations. On Thursday, October 13th from 5:30-6:30pm, Dr. Marrero will be participating in a conversation with parents of LGBTQ+ students in our district. We will pass on information on links when we have them.
Class Picture Day and Individual Picture Retakes
October 14th
Students may dress up or follow the dress code.
​​No School for Students
October 15th and 18th
These dates are set aside for parent/teacher conferences. Your student's teacher will communicate with you to schedule conferences.
Attention 5th Grade Families
The 2022-2023 School Choice Process is just around the corner!
Put these "Get to Know BR Middle School" events on your calendar:
October 20th, 9-10am
Virtual Q&A
October 27th, 6-7:30pm
Get to Know BR Middle School In-Person Event
This will take place at school with an indoor tour in small groups followed by a presentation by Dr. Cohen and Q&A with Middle School teachers and students.
Check out what some of our 8th graders have to say about our Middle School Athletics in this week's edition of our Sports Newsletter!
Healthy Start Times Resolution Update
Last spring, the Board of Education passed a Healthy Start Times resolution to have all middle and high schools (district-managed and charters) start no earlier than 8:20 a.m. to support healthy sleep habits in adolescents. These new start times will begin in the school year 2023-24, not 2022-23 as originally planned. DPS is committed to working closely with our community to make this transition as safe and seamless as possible.
The Healthy Start Times webpage will house all relevant information including FAQs, community engagement events, and resources for families. The first community engagement event is planned for early November. If you have questions, please call our Family and Community Helpline at 720-423-3054 or email facehelpline@dpsk12.org.
Are you getting the PTA Thursday Notes?
The PTA's opt-in weekly email newsletter shares information on happenings at the school, including Eat & Give opportunities, upcoming school community events, volunteer opportunities, and general school information. Subscribe here or view past editions in the archive.
Support BR with your Regular Purchases