Friday Message 1/7/2022
Posted January 12, 2022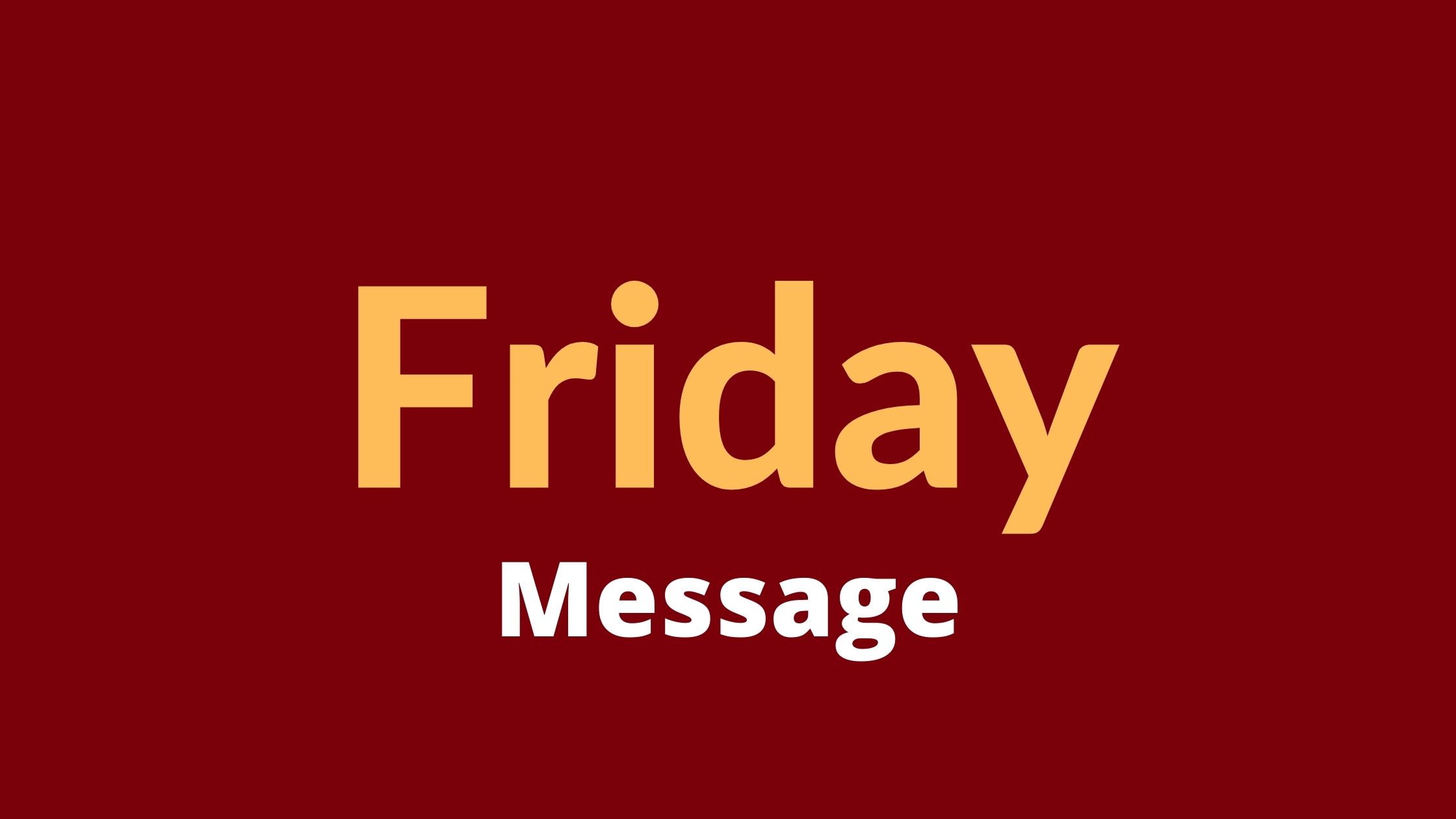 Good Day,
Welcome back and Happy New Year! We hope you all had a good break. It's always energizing to see our hallways come alive again with students reconnecting with friends, sharing stories of the holidays, and quickly delving into studies. Teachers are now focused on resetting classroom norms and making sure we achieve our winter and spring goals.
As we start a new year we would like to share a few COVID procedures/reminders with you:
COVID-19 Screening and COVID-19 Testing Decision Tree
Quarantine and COVID-19 in Cases in School Settings
Also, we would like to send a heartfelt thank you to the many families that donated to the "Adopt-A Family" outreach program in December. We collected a sufficient amount of gifts, food contributions, and gift cards that supported nineteen families totaling eighty individuals. It is refreshing to know that the meaning of the holidays can still be rooted around the concept that giving is more worth than receiving.
Thanks,
Trich, Erik & Katheryn
Coming Up:
1/7-1/14 Eat & Give Supperbell
1/11 CSC Meeting
1/12 PTA Meeting
Message from the BR Cafeteria
We have added BlackJack Pizza to our menu once a month for Elementary students (second Tuesday of the month) and twice a week for Middle School students (Tuesday & Thursday)
The first slice along with extras (salad and veggies are free) but a second slice of pizza is $1.85. If you would like to add money to your students lunch account you can do so here.
Eat and Give
Mention Bill Roberts when ordering and they'll donate 15-20% of your order total back to our school!
Now through January 14th at 3pm
Supperbell, Online only
Use code BRFUND at checkout.
January 20th – 26th
Five Eggs, Local Online Delivery
Enter BILL ROBERTS in the "notes" line. Orders will be delivered January 31st.
Tuesday, January 25th until 8pm
Dos Amigas, Online Only
Enter code BILLROBERTS at checkout. Orders will be delivered
January PTA Meeting – CHANGE IN TIME
Wednesday, January 12, 8:30am
Due to Middle School tours, the January PTA meeting will be Wednesday, January 12 at 8:30am on Google Meet. We hope you can join us!
Collaborative School Committee (CSC)
The CSC discusses school policies, staffing needs, and budget concerns throughout the year.
The meeting can be accessed via Google Meet on Tuesday, January 11th at 4pm using THIS LINK. Everyone is invited to attend.
School Choice for Middle School
ATTENTION 5th GRADE FAMILIES
As the DPS School Choice process for next year approaches, we want to share our amazing Middle School with current Bill Roberts families! Sign up to attend a Virtual Presentation/Q&A one morning and/or an In-Person tour with a presentation and Q&A during evening hours.
1/12 Middle School Virtual Presentation 9-10am
1/12 Middle School In-person Tour and Presentation 6-6:45pm
1/26 Middle School Virtual Presentation 9-10am
1/26 Middle School In-person Tour and Presentation 6-6:45pm
We recommend coming to both to get the full picture of everything Bill Roberts has to offer! Sign up here to attend any of our events.
Kindergarten and Elementary School Choice and Tours
If you have an incoming Kindergartener or know of a new incoming family, please check out our tour schedule sign-up. Choice will be open this year from Jan 14th through Feb 15th. These tours are designed for new and/or incoming Kindergarten/Elementary families.
1/11 Elementary in Front of School Tour 8-9 am
1/19 Elementary in Person Tour 6-7 pm
1/25 Elementary in Front of School Tour 8-9 am
2/1 Elementary in Front of School Tour 8-9 am
2/9 Elementary in Person Tour 6-7 pm
For general Choice information, please refer to the DPS School Choice page: https://schoolchoice.dpsk12.org/
For questions please contact: schooltoursbillroberts@gmail.com
Support BR with your Regular Purchases