Friday Message 1/14/2022
Posted January 15, 2022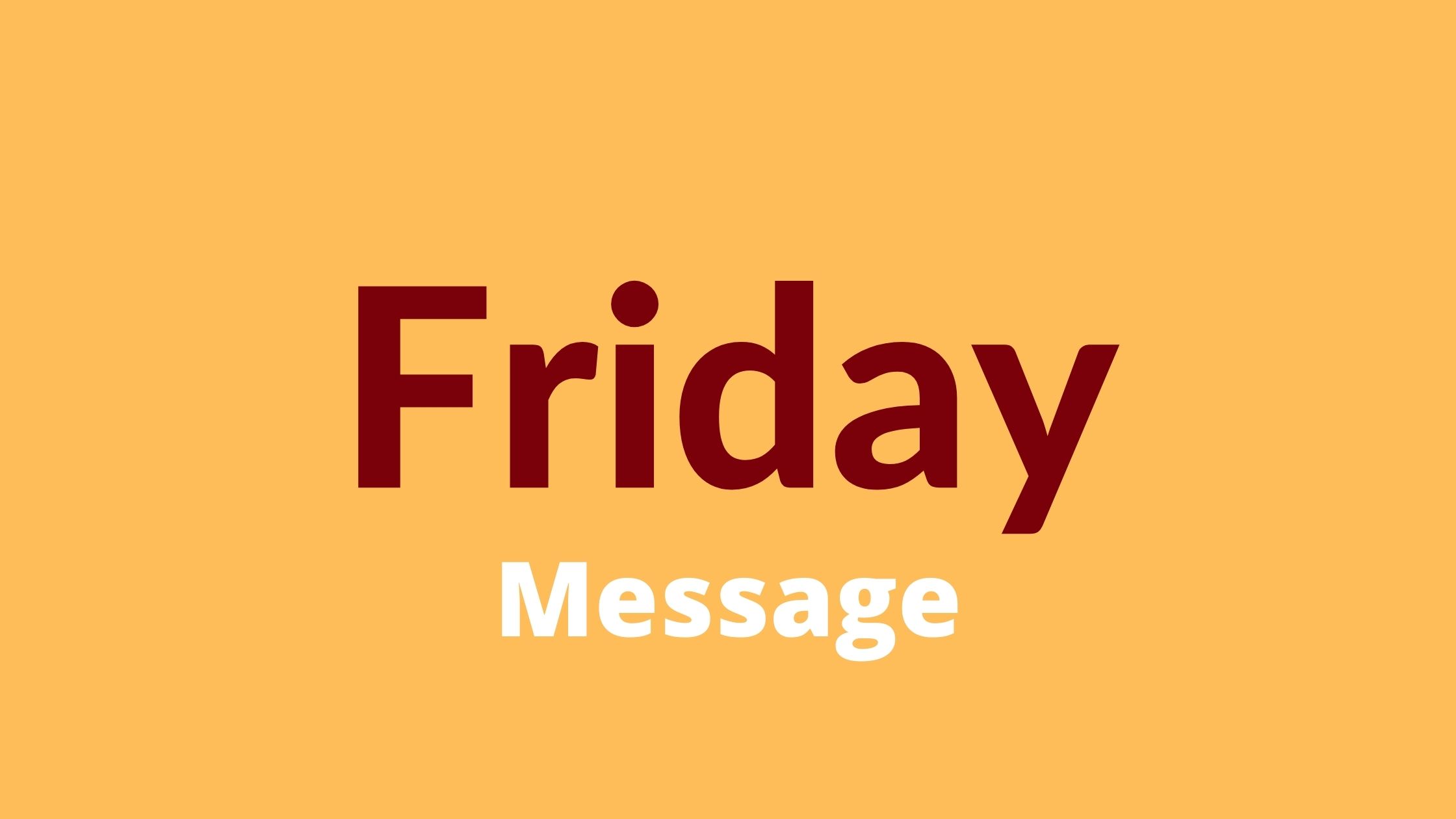 Good Day,
We begin next week honoring Dr. Martin Luther King Jr. who today is still recognized as one of the most representative individuals of the Civil Rights movement. His communication around non-violent conflict resulted in fundamental changes in American society and transformed actions towards creating a non-bias world.  My hope is that we can begin the week celebrating some of Dr. King's passions and that they can provide us all with the courage to make a difference to become better human beings.
Recently a new community committee was formed; The Diversity, Equity, Inclusion Committee (DEI). The committee's drive is around promoting inclusion for all students. We support their launch in 2022 and look forward to working collaboratively with them. Their platform is focused around policy, communication regarding inclusiveness, parents advocating for their students, and ensuring that the school continues to strive toward being an inclusive and equitable environment for all students and families. Look for more information and communication in Thursday notes next week regarding the launch of the DEI committee. This year Bill Roberts has formed a Staff Equity Committee to drive our ongoing work around equity, increase understanding regarding culturally responsive teaching, and to enhance our practices to strengthen relationships between school and community. It is our vision that both committees will come together to create and implement a state of commitment that brings all people and creates an understanding that unites all cultures.
Thank you,
Trich, Erik & Katheryn
Coming Up:
1/14 SchoolChoice window Opens
1/17 NO SCHOOL – MLK Day
1/20-26 Eat & Give Five Eggs
1/25 Eat & Give Dos Amigas
The Choice Window Opened today!
If your student is a current 5th grader at BR and lives within the DPS boundary they are guaranteed a spot in the Bill Roberts 6th grade class. If you are sure you want to stay at Bill Roberts please put it as your only choice. Please do not hesitate to contact Jenny Kahn if you have any choice questions!
Eat and Give
Mention Bill Roberts when ordering and they'll donate 15-20% of your order total back to our school!
January 20th – 26th
Five Eggs, Local Online Delivery
Enter BILL ROBERTS in the "notes" line. Orders will be delivered January 31st.
Tuesday, January 25th until 8pm
Dos Amigas, Online Only
Enter code BILLROBERTS at checkout. Orders will be delivered
The Auction Committee Wants Your Opinion!
We know there is a lot of uncertainty at this time, and we want to get a better understanding of where our community's comfort level is in terms of our in-person auction currently scheduled for March 12th . Please take this quick, 3-question survey by Monday, January 17th to let us know your thoughts. Thank you for your time!
School Choice for Middle School
ATTENTION 5th GRADE FAMILIES
As the DPS School Choice process for next year approaches, we want to share our amazing Middle School with current Bill Roberts families! Sign up to attend a Virtual Presentation/Q&A one morning and/or an In-Person tour with a presentation and Q&A during evening hours.
1/26 Middle School Virtual Presentation 9-10am
1/26 Middle School In-person Tour and Presentation 6-6:45pm
We recommend coming to both to get the full picture of everything Bill Roberts has to offer! Sign up here to attend any of our events.
Kindergarten and Elementary School Choice and Tours
If you have an incoming Kindergartener or know of a new incoming family, please check out our tour schedule sign-up. Choice will be open this year from Jan 14th through Feb 15th. These tours are designed for new and/or incoming Kindergarten/Elementary families.
1/19 Elementary in Person Tour 6-7 pm
1/25 Elementary in Front of School Tour 8-9 am
2/1 Elementary in Front of School Tour 8-9 am
2/9 Elementary in Person Tour 6-7 pm
For general Choice information, please refer to the DPS School Choice page: https://schoolchoice.dpsk12.org/
For questions please contact: schooltoursbillroberts@gmail.com
Girls on the Run
Registration starts February 7th
Girls on the Run inspires girls to a lifetime of self-respect and a healthy lifestyle through an innovative program that combines training for a 3.1-mile run/walk race with fun games and activities that help girls learn to define their lives on their own terms. The Bill Roberts team will meet Mondays and Fridays after school. Open to all 3rd, 4th and 5th grade girls. Registration opens at 9am, February 7th. Practices start March 7th.
Are you available to serve as a coach? No running experience is required! Contact Alex Foster (aofoster@gmail.com) and visit www.girlsontherunrockies.org for more information. Click here for a flier about the Bill Roberts program.
Support BR with your Regular Purchases