Friday Message 1/29/2022
Posted January 29, 2022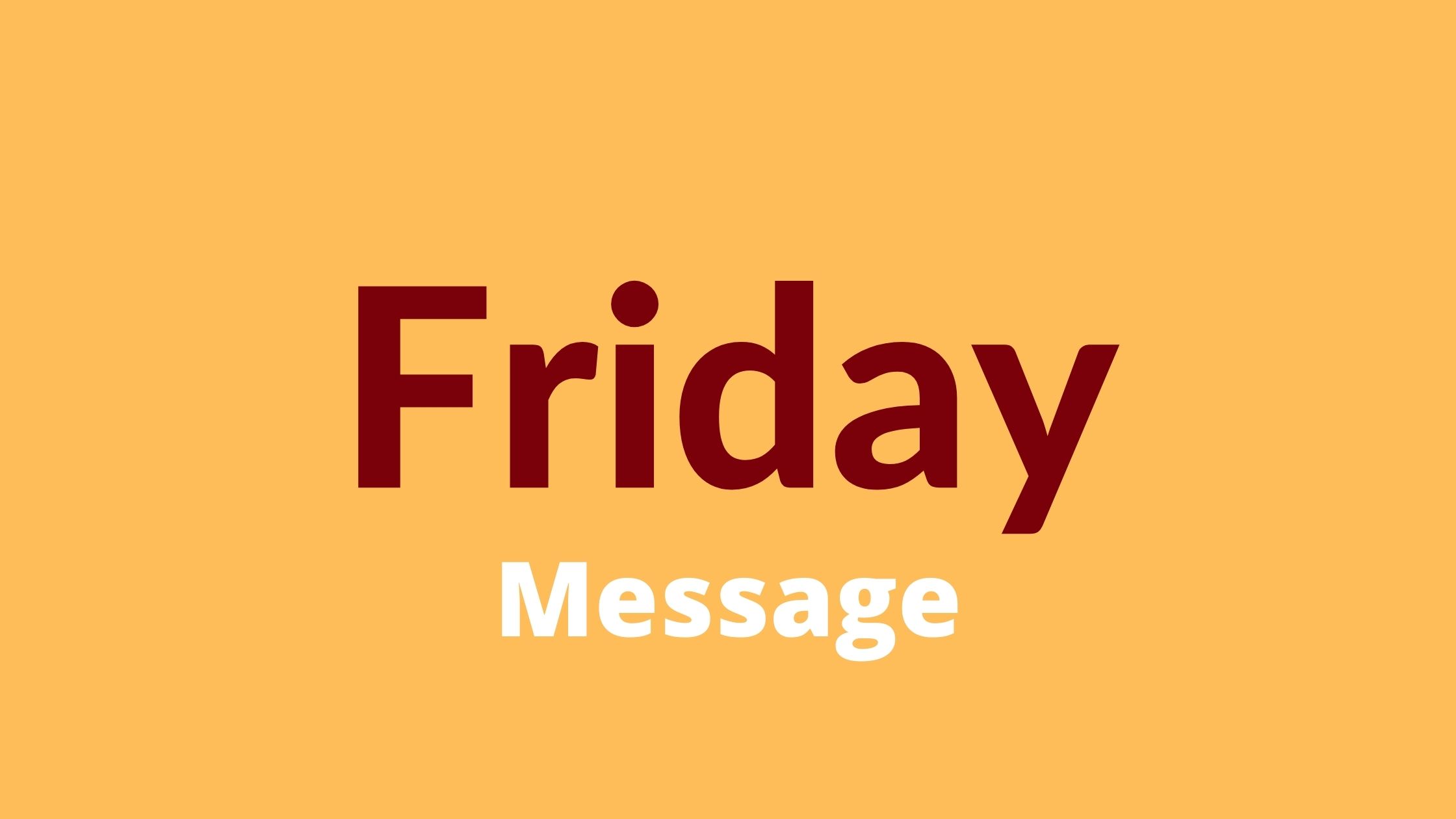 Good Day,
As February begins and Ground-hog Punxsutawney Phil gets ready to look for his shadow, we start to notice the days getting longer and anticipate the arrival of warmer weather, yet we still realize that mounds of snow are a reality. This school year is flying by quickly and the growth we are seeing at every grade level is remarkable. Students have processed what they have learned in the fall and there appears to be a wonderful integration around their learning.
There are a lot of exciting events scheduled in February at Roberts. Valentine's Day is always special, even at school. Kindergarten students and their teachers will be celebrating the 100th day of school on February 11th and will be dressing up and appearing as if they are 100 years old. The Student Council will be selling Valentines Day Candy Grams for Middle School Students. Please connect work your students teacher to see what other exciting activities are happening in February!
Have a great weekend!
Trich, Erik & Katheryn
Coming Up:
2 /3 Eat & Give Freddy's Northfield
2/10 DEI Committee Meeting
2/16 Eat & Give Pizzeria Locale
2/23 Eat & Give Panera
3/12 Annual Auction
Police Acadmey Parking Lot
The police academy has asked that we do not park in their parking lot.
Bill Roberts' In-Person Auction – A Night At The Speakeasy
2022 Auction Tickets – On Sale Now!
Tickets for the 2022 Bill Roberts' Auction, "A Night at the Speakeasy", are on sale now! Join us on Saturday, March 12th from 6-10pm at the Tivoli Turnhalle for an incredible night celebrating and supporting our amazing school. Enjoy bidding on silent and live auction items, class baskets, teacher and staff experiences, and buy-a-share parties all while wearing your most fabulous 20's attire, eating and drinking, mingling with friends, playing casino games, and dancing the night away. Remember all the money we raise this evening goes to supporting Bill Roberts so that it can continue to be the wonderful school that it is!
This year we are offering two ticket options. A $50 ticket includes fabulous food, an open bar, and $100 in casino chips. A $75 ticket includes fabulous food, an open bar, $1000 in casino chips, and a limited-edition (and very cool!) bobcat engraved rocks glass (must purchase tickets by Feb 24th to get rocks glass).
For those families who are unable to join us in-person, you may bid from the comfort of your home with a mobile bidding pass, which is $10.
Purchase your tickets by February 17th and get a special Early Bird Bonus – $500 in extra casino chips and a chance to win a one night stay at the Spring Hill Suites Denver Downtown, located right by the Tivoli Turnhalle!
Do you have an item or experience to donate to the auction? Please fill out our online donation form or email billrobertsptaauction@gmail.com.
Eat and Give
Mention Bill Roberts when ordering and they'll donate 15-20% of your order total back to our school!
Thursday, February 3rd, 4-8pm
Freddy's, Northfield location
Mention Bill Roberts when ordering.
Wednesday, February 16th, open to close
Pizzeria Locale, In-Person and Online
IN PERSON: Tell the cashier you are there to participate in the fundraiser. They will ensure 33% of your order is donated!
ONLINE: Order in the Pizzeria Locale App or online. Be sure to add the Fundraiser item to your basket before check out. The fundraiser item will ensure 33% of your order is donated. If you do not add the item your order will not be counted in the fundraiser.
Wednesday, February 23rd, 4-8pm
Panera, Quebec St. Location and Online
Click here for a flyer about the event.
SchoolChoice
If your student is a current 5th grader at BR and lives within the DPS boundary they are guaranteed a spot in the Bill Roberts 6th grade class. If you are sure you want to stay at Bill Roberts please put it as your only choice. The deadline to submit a first round choice application is February 15, 2022 at 4:00PM. Please do not hesitate to contact Jenny Kahn if you have any choice questions!
Kindergarten and Elementary School Choice and Tours
If you have an incoming Kindergartener or know of a new incoming family, please check out our tour schedule sign-up. Choice will be open this year from Jan 14th through Feb 15th. These tours are designed for new and/or incoming Kindergarten/Elementary families.
2/1 Elementary Virtual Tour, 8-9 am
2/9 Elementary in Person Tour, 6-7 pm
For general Choice information, please refer to the DPS School Choice page: https://schoolchoice.dpsk12.org/
For questions please contact: schooltoursbillroberts@gmail.com
Girls on the Run
Registration starts February 7th
Girls on the Run inspires girls to a lifetime of self-respect and a healthy lifestyle through an innovative program that combines training for a 3.1-mile run/walk race with fun games and activities that help girls learn to define their lives on their own terms. The Bill Roberts team will meet Mondays and Fridays after school. Open to all 3rd, 4th and 5th grade girls. Registration opens at 9am, February 7th. Practices start March 7th.
Are you available to serve as a coach? No running experience is required! Contact Alex Foster (aofoster@gmail.com) and visit www.girlsontherunrockies.org for more information. Click here for a flier about the Bill Roberts program.
Bill Roberts Diversity, Equity, & Inclusion Committee
Thursday, February 10th at 6pm
We are happy to announce that we are launching a Diversity, Equity and Inclusion (DEI) Committee that will be open to all Bill Roberts families as a support and accountability partner for the administration in the spirit of upholding the value of EQUITY at Bill Roberts.
After a series of racial harassment/bullying incidents at Bill Roberts, a group of parents have been working with the school administration to address these incidents. These conversations have helped all of us realize that to affect meaningful change for the entire Bill Roberts community, we need to create a parent-led entity to promote a safe, inclusive, and equitable environment for all.
If you are interested and committed to the principles of diversity, equity, & inclusion, we would love to have you join. Our first meeting will be held on Thursday, February 10th at 6pm via Zoom. Please RSVP and you will receive the link to the meeting and an agenda.
If you have any questions, please reach out to us at BRDEICOMMITTEE@gmail.com.
Spiritwear Location Changed
Our spirit wear vendor, Impact We Print, has moved locations to 3930 Holly Street. You can order spirit wear online and have your items shipped or pick them up at the new location.
Carnival Committee
The Bill Roberts Carnival Committee is looking for volunteers for this year's event. If you are interested in helping plan and support our Spring family event, please contact Ashley Kernstock at akernstock@outlook.com. Our first meeting will be in late February/early March.
Support BR with your Regular Purchases