Friday Message 2/4/2022
Posted February 7, 2022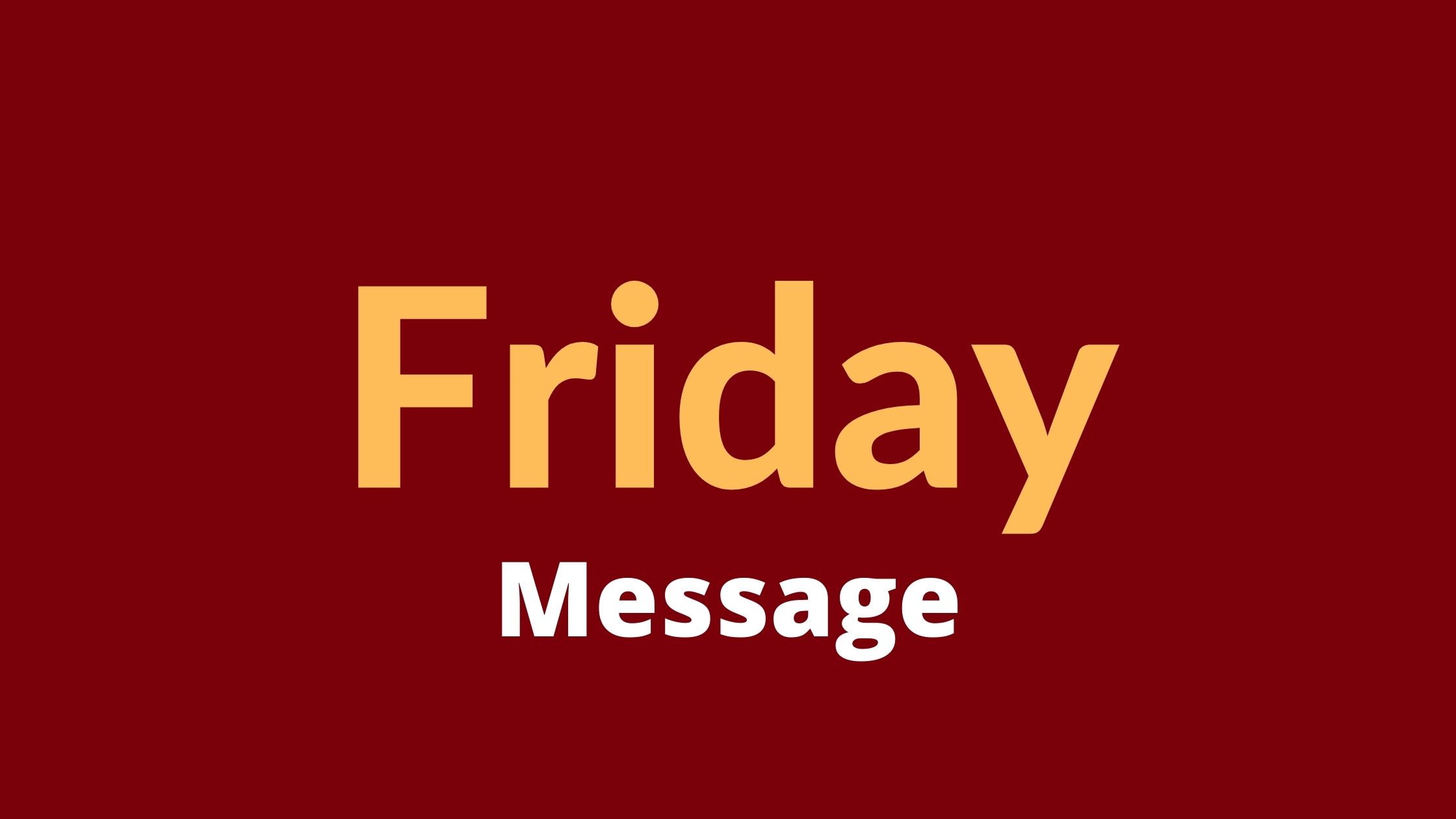 Good Day,
Throughout the month of February, DPS honors Black History Month, a time when the nation reflects and pays tribute to the generations of African-Americans who fought adversity to achieve full citizenship in American society. Black History Month, originally started in the US in 1926, and honors the culture, legacy, accomplishments and the hardships that are deep rooted in the history of our country. It is our hope that the knowledge we gain from our studies this month can make this country a culturally diverse, empathetic, and inclusive nation.
Our state assessments are coming up in March, still teachers will continue to monitor each student's individual progress as they begin to prepare for the next school year. There are always questions asked about the different assessments that we are required to administer throughout the year and we wanted to again familiarize you with those. Teachers may occasionally choose to use additional assessments in their classrooms to monitor student growth, but these are the primary ones used:
Istation: This is an electronic reading skills assessment that is given monthly to K-5 students. It provides information on reading skills relating to phonemic awareness, alphabetic knowledge (for our little ones), fluency, vocabulary, and comprehension.
Interim Assessments
Students in grades 3-8 take common math and literacy assessments two-three times a year, some grades also are given assessments in social studies and/or science.. This district testing is a formative assessment for teachers to use as a tool to evaluate how their kids are progressing toward mastering grade level standards throughout the year and what areas may need to be retaught.. This test closely aligns with common core standards and state tests.
CMAS (formally PARCC and TCAP) is Colorado's state testing and is now all under the umbrella of Colorado Measures of Academic Success. Usually, we are given a strict timeline as well as rigid rules that must be adhered to for administering this assessment, which in past years could have begun as early as February. As soon as we have created our testing schedule and finalize testing dates, administration and teachers will be communicating to families. Historically, all 3rd-8th graders would take literacy and math assessments. Science is tested in 5th and 8th grades. Every other year, 4th and 7th graders take the social studies portion .
Have a great weekend!
Trich, Erik & Katheryn
Coming Up:
2/9 Elementary In Person Tour
2/10 DEI Committee Meeting
2/16 Eat & Give Pizzeria Locale
2/23 Eat & Give Panera
3/12 Annual Auction
​​
Update to COVID-19 Notification Process for DPS
As we move into a new phase of the pandemic, DPS schools will no longer send general COVID-19 notification letters to families when there is a COVID-19 case in a classroom or at school. Instead, families are encouraged to check the DPS data tracker to see the latest updates with cases that are reported to us.
Families and staff will still be notified if they need to quarantine after an in-school exposure.
Please continue following the DPS 5, our health and safety procedures, including monitoring for symptoms and staying home if you are sick. We also know that getting vaccinated is the best way to help stop the spread of COVID-19. Please visit www.vaccines.gov to search for the vaccine provider closest to you.
For more information about how many COVID-19 cases we have in our community, visit Denver's COVID-19 Case Dashboard
Police Academy Parking Lot
The police academy has asked that we do not park in their parking lot. Please refrain from parking there, even when convenience seems to be a good option.
2022 Auction Tickets – On Sale Now!
Saturday, March 12th, 6-10pm, Tivoli Turnhalle, Downtown Denver
Have you purchased your tickets yet? Do so by February 17th and get a special Early Bird Bonus – $500 in extra casino cash and a chance to win a one night stay at the SpringHill Suites Denver Downtown, located right by the Tivoli Turnhalle!
HELP US SECURE MORE AMAZING AUCTION ITEMS!!
Your generous donations are what helps make our auction a success! Do you have an item or experience to donate?
* Tickets to a sporting event, theater production, or concert
* Restaurant gift cards
* Round of golf
* Upscale tote bag or purse
* Mountain home
* Any unique item or experience
* Bottles of wine valued at $20 or more for the Wine Wall
Simply fill in the online donation form with your item or experience!
Eat and Give
Mention Bill Roberts when ordering and they'll donate 15-20% of your order total back to our school!
Wednesday, February 16th, open to close
Pizzeria Locale, In-Person and Online
IN PERSON: Tell the cashier you are there to participate in the fundraiser. They will ensure 33% of your order is donated!
ONLINE: Order in the Pizzeria Locale App or online. Be sure to add the Fundraiser item to your basket before check out. The fundraiser item will ensure 33% of your order is donated. If you do not add the item your order will not be counted in the fundraiser.
Wednesday, February 23rd, 4-8pm
Panera, Quebec St. Location and Online
Click here for a flyer about the event.
The PTA wants your opinion!
We are already starting to plan events and fundraisers for next year. We want your opinion on events and fundraisers. Please fill in this 3 minute survey by Sunday, February 6th for a chance to win a $25 gift card to the Stanley.
SchoolChoice
If your student is a current 5th grader at BR and lives within the DPS boundary they are guaranteed a spot in the Bill Roberts 6th grade class. If you are sure you want to stay at Bill Roberts please put it as your only choice. The deadline to submit a first round choice application is February 15, 2022 at 4:00PM. Please do not hesitate to contact Jenny Kahn if you have any choice questions!
Kindergarten and Elementary School Choice and Tours
If you have an incoming Kindergartener or know of a new incoming family, please check out our tour schedule sign-up. Choice will be open this year from Jan 14th through Feb 15th. These tours are designed for new and/or incoming Kindergarten/Elementary families.
2/9 Elementary in Person Tour, 6-7 pm
For general Choice information, please refer to the DPS School Choice page: https://schoolchoice.dpsk12.org/
For questions please contact: schooltoursbillroberts@gmail.com
Bill Roberts Diversity, Equity, & Inclusion Committee
Thursday, February 10th at 6pm
We are happy to announce that we are launching a Diversity, Equity and Inclusion (DEI) Committee that will be open to all Bill Roberts families as a support and accountability partner for the administration in the spirit of upholding the value of EQUITY at Bill Roberts.
After a series of racial harassment/bullying incidents at Bill Roberts, a group of parents have been working with the school administration to address these incidents. These conversations have helped all of us realize that to affect meaningful change for the entire Bill Roberts community, we need to create a parent-led entity to promote a safe, inclusive, and equitable environment for all.
If you are interested and committed to the principles of diversity, equity, & inclusion, we would love to have you join. Our first meeting will be held on Thursday, February 10th at 6pm via Zoom. Please RSVP and you will receive the link to the meeting and an agenda.
If you have any questions, please reach out to us at BRDEICOMMITTEE@gmail.com.
TOCA Denver at the Bladium – Bill Roberts February Give-Back
Mention Bill Roberts School when you call or come in and you can get one week free! PLUS the Enrollment fee ($29) goes back to Bill Roberts if you join. Check it out at https://www.bladiumdenver.com
Free Virtual Presentation: Dyslexia 101
Wednesday, February 9th, 7:00-8:30pm
Do you have a child, family member, or student that struggles to read, write, spell or memorize math? During this presentation titled "Dyslexia 101: Success Tools for Empowering Students in the Classroom and at Home", participants will explore signs of this common learning difference. Leave with the knowledge and tools necessary to empower your bright young learners! RSVP for this free, interactive presentation hosted by DenCoKID and Presented by Sally Pistilli, director at the International Dyslexia Association Rocky Mountain Branch.