Friday Message 2/11/2022
Posted February 12, 2022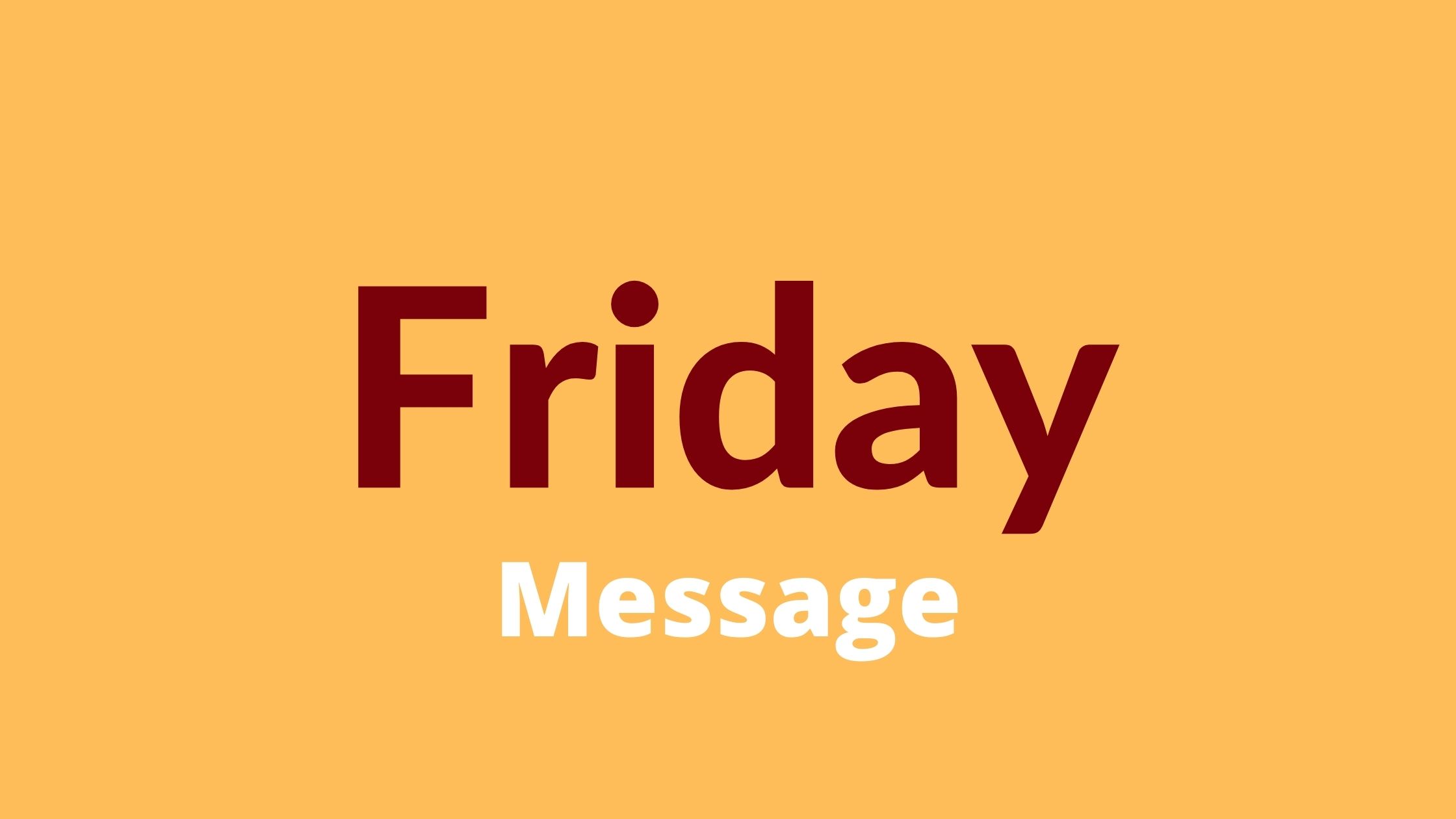 Good Day,
This week refreshed our minds with some of our favorite traditions of the year and brought lots of joy to the school. The Kindergarten classes spent this morning celebrating 100 Days of School. It is always a fun day to see Kindergarteners dress like 100-year olds or wear their best 100-day outfits, it is as interesting to see their teachers take on the role too!!. They marched in a parade down the hallways as our older students cheered them on!
The Boys Basketball team played their toughest game yet in Wednesday's District Playoff quarterfinals against Merrill and WON 53-47 in OVERTIME! Congrats, boys and Coaches! Their winning streak was broken last night when they lost to McCauliff. Still, it was a season to be proud of. Their full court press is quite impressive.
Monday is a big day, Valentine's day. Look for communication from the classroom teachers about specific activities that are happening in individual rooms.
Have a great weekend!
Trich, Erik & Katheryn
Coming Up:
2/16 Eat & Give Pizzeria Locale
2/15 Deadline to submit SchoolChoice application
2/23 Eat & Give Panera
2/28 Library Contest Deadline
3/12 Annual Auction
Eat and Give
Mention Bill Roberts when ordering and they'll donate 15-20% of your order total back to our school!
Wednesday, February 16th, open to close
Pizzeria Locale, In-Person and Online
IN PERSON: Tell the cashier you are there to participate in the fundraiser. They will ensure 33% of your order is donated!
ONLINE: Order in the Pizzeria Locale App or online. Be sure to add the Fundraiser item to your basket before check out. The fundraiser item will ensure 33% of your order is donated. If you do not add the item your order will not be counted in the fundraiser.
Wednesday, February 23rd, 4-8pm
Panera, Quebec St. Location and Online
Click here for a flyer about the event.
2022 Auction Tickets – On Sale Now!
Saturday, March 12th, 6-10pm, Tivoli Turnhalle, Downtown Denver
Purchase your auction tickets here by next Thursday, February 17th to get your special Early Bird Bonus – $500 in extra casino cash and a chance to win a one night stay at the SpringHill Suites Denver Downtown, located right by the Tivoli Turnhalle! Unable to join us in person? Purchase a mobile bidding pass for $10 and bid from the comfort of your home or wherever you may be.
Class basket donations are due to your Room Parents no later than next Friday, February 18th. Thank you so much for your help in creating these fabulous baskets for our silent auction!
Thank you to everyone who has already contributed items – we have some really wonderful donations for our A NIGHT AT THE SPEAKEASY Auction! We are looking for a few more items to complete some of the amazing packages we are putting together.
* Tickets to a sporting event, theater production, or concert
* Restaurant gift cards
* Round of golf
* Upscale tote bag or purse
* Mountain home stay
* Any unique item or experience
* Bottles of wine valued at $20 or more for the Wine Wall
* Anyone with connections to Chicago? We are looking for items – tickets to events, restaurant gift cards, spa gift cards, airline vouchers, etc. – to put together a Chicago-specific package.
If you have an item or experience to donate, please complete our online donation form.
Library Contest – Win a Prize!
Submit by Friday, February 28th
Bring a picture to the library of your stuffed animal or pet reading a book. It can be a photograph, print out, or a drawn picture. Please use a K-8th grade book.
Pictures will be displayed on the library walls. The best picture will win a prize. Please submit by 2/28/22.
Please note: Pictures/photos will not be returned
​​SchoolChoice
If your student is a current 5th grader at BR and lives within the DPS boundary they are guaranteed a spot in the Bill Roberts 6th grade class. If you are sure you want to stay at Bill Roberts please put it as your only choice. The deadline to submit a first round choice application is February 15, 2022 at 4:00PM. Please do not hesitate to contact Jenny Kahn if you have any choice questions!
Kindergarten and Elementary School Choice
Choice will be open this year from Jan 14th through Feb 15th.
For general Choice information, please refer to the DPS School Choice page: https://schoolchoice.dpsk12.org/
Kids Heart Challenge
We will be kicking off the Kids Heart Challenge (formly Jump Rope for Heart) throughout the next month as students come to PE Class. This is our 16th year working with the American Heart Association and DPS on Kids Heart Challenge. We will run this annual service learning project for the next few months. Working towards learning about life long fitness, nutrition, and how service learning projects can help others less fortunate (kids born with heart disease, possible hole in their heart, born heart defect, families that need help with massive bills for life saving surgeries). Along the way each grade will also be working on learning/brushing up on their jumping rope, double dutch, long rope, and other wonderful jump roping skills.
If you have any questions or concerns please contact Ms. Nadon.