Friday Message 8/12/22
Posted August 12, 2022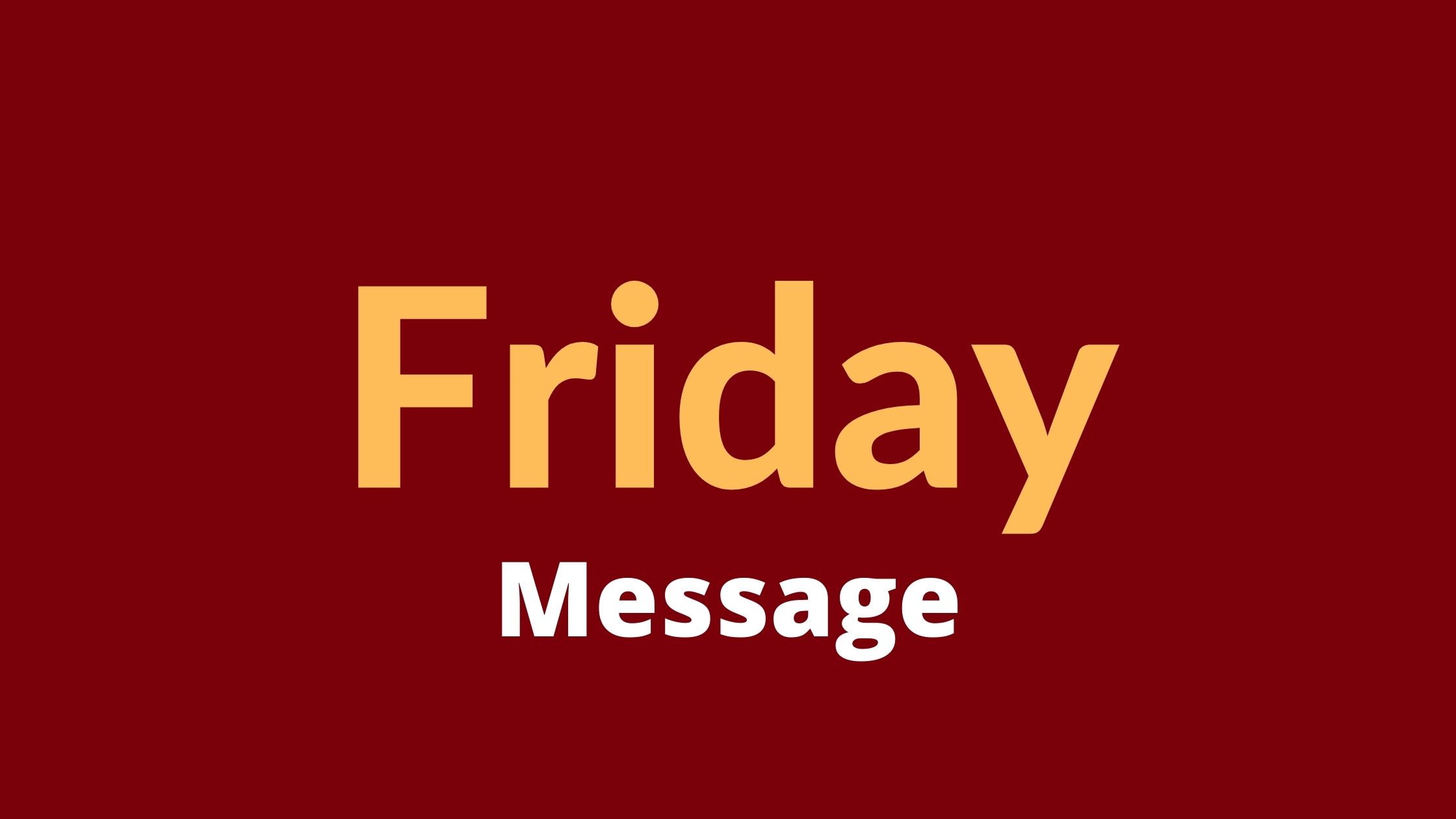 Good Day,
We hope you are all enjoying the last few days of summer vacation! Please see important information below:
If you have not already completed the Online registration process please do so before August 22nd.
Registration – Use DPS Parent Portal (different from School Mint)
All students new and returning must complete online registration. To register online, sign in to Parent Portal, click on "See All Apps," then click on "Online Registration" to verify or update your student's information. Online registration can only be completed by the parent/guardian listed in the primary household of the student record.
If you don't have a Parent Portal account, please contact Rocio Aguayo for registration information.
Please complete online registration by August 22nd.
Coming Up:
K-5th Class Meet and Greet/ Family Picnic
August 17th
5:00-6:30 pm
Families with the last name beginning with A-K can visit classrooms between 5-5:45 and families with the last name starting with L-Z can visit classrooms between 5:45-6:30.
We invite you to bring your own picnic and supplies and find a cozy spot outside before or after your classroom visit.
Join your fellow Bobcats for dinner and restock your uniforms. Food trucks, including Uncle Dave's BBQ, Spicy Mexican and Kona Ice, and a gently used uniform sale will be set up from 5:00 – 7:00. Stop by the PTA table to sign up to volunteer, complete your volunteer background check, learn more about the PTA and get a popsicle!
Middle School Orientation/Potluck
August 18th
6th grade 4-5 pm
7th/8th grade 4:30-5:30 pm
Our Annual Middle School potluck is back! Bring a dish to share and come get to know our wonderful middle school community right after Middle School Orientation at 5:00 on August 18 on the playground. Stop by the PTA table to sign up to volunteer, complete your volunteer background check, learn more about the PTA and get a popsicle!
1st Day of School –
August 22rd
The first day of school for students is August 22nd. Our school day begins at 7:40 A.M.and ends at 2:40 P.M. A DPS district-wide calendar can be found here: 2022 23 District Calendar.pdf. Fridays are "early release days" at Roberts and K-8 students are released at 12:40 P.M. for teacher professional development. These early release days allow the school to provide support for our teachers with professional development and allow the staff to collaborate with colleagues to identify students' strengths and needs and determine strategies to improve student learning as well as teacher instruction.
Kindergarten Back To School Night
Aug 25th
7:00 pm
Kindergarten Assessments –
Aug 26th and 29th
There is NO SCHOOL these days for Kindergarten students only, except for your child's test.
1st Grade Assessments
August 26th
There is NO SCHOOL on these days for 1st grade students only, except for your child's test.
K-2 Greet and Give at TOCA at the Bladium
September 9th
5-7pm
All K-5 Families are invited to "Jump Back to School" from 5-7 on September 9th! Join your fellow Bobcats for pizza, drinks and fun while parents get to know each other and learn a little more about the PTA and how it supports Bill Roberts! Please RSVP by September 5 so we can make sure we have enough food.
Email Suzi Williams or text/call 970-712-6698 if you need additional information.
Back to School Night 1st – 5th grade
September 7th
5:45-7:05 pm
(more info to come)
Middle School Back to School Night
Sept 8th
6:00-7:30 pm.
School Supplies:
Each grade level has a list of recommended school supplies. Supply lists are available on the school website.
We look forward to seeing you soon!
Thanks,
Trich, Erik, & Katheryn