Friday Message 8/26/2022
Posted August 27, 2022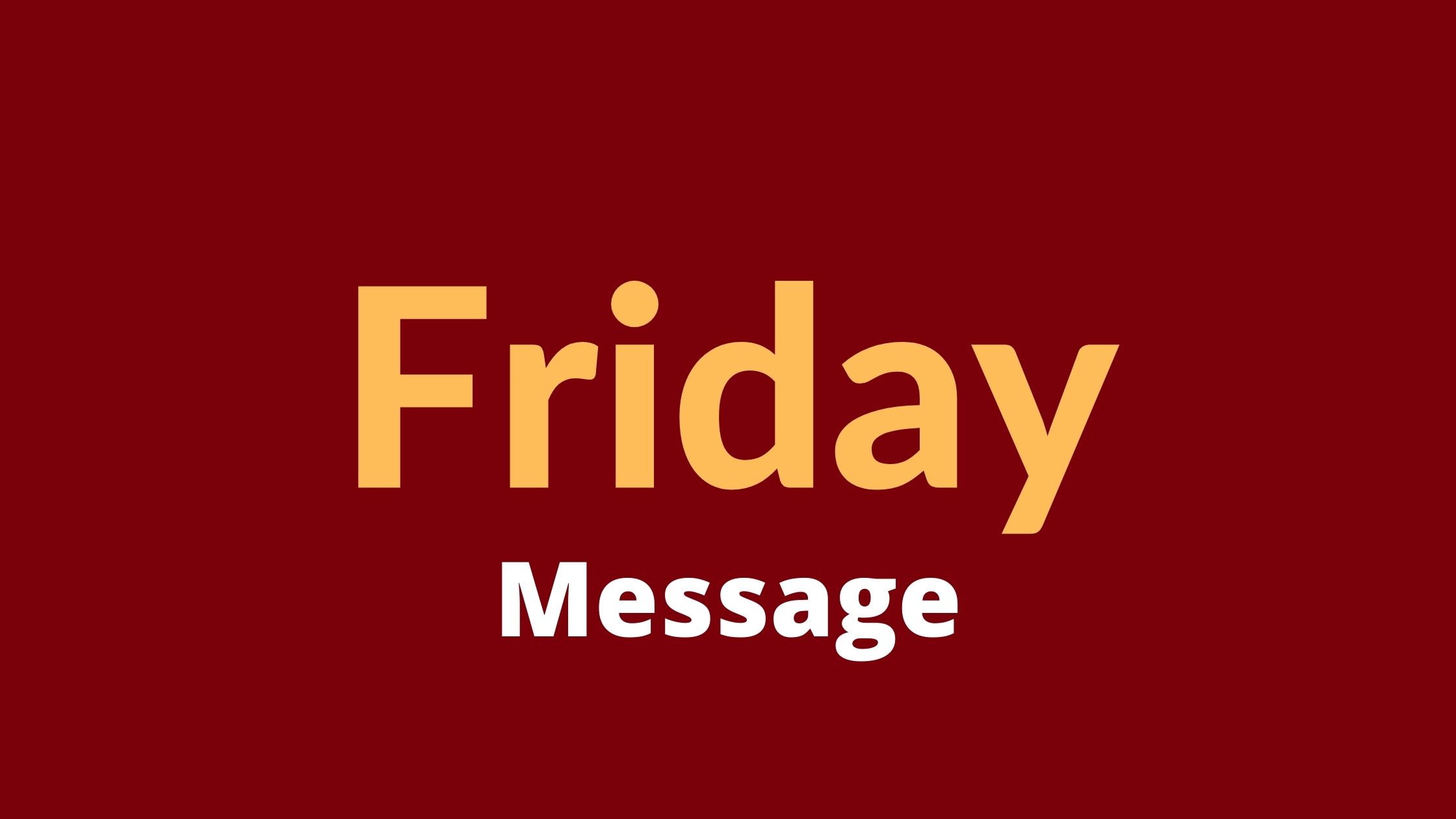 Good Day,
Our year is off to a fantastic start! Finally, we hear voices and laughter in the hallway. Our classrooms are in full swing with active learning already occurring. The staff is spending lots of time establishing clear, concise routines
As we head into week two, please be aware that your children are still adjusting to the routines of returning to school, and many may be tired this weekend. Help them to get enough sleep so that they are prepared for
school on Monday. We have welcomed many new students and their families to Bill Roberts. We need your help in encouraging your kiddos to reach out to the new students here so together we can build new friendships and ease their transition to our school.
Please check out the school's website and your teachers' sites to stay up on what is happening in the classrooms. We are working hard in order to get enrichments up and running. We are still looking to determine who will be in charge of the enrichment programs. Stay tuned. Here are a few upcoming dates for you to schedule on your calendars. We would love to see you at these get-togethers.
Thanks,
Trich, Erik, & Katheryn
Coming Up:
9/7 Middle School Parent Support Committee
9/7 Back to School Night 1st – 5th grade
9/7 Eat & Give, Freddy's
9/8 Picture Day – Individual Student Pictures
9/8 Middle School Back to School Night
9/9 K-2 Greet & Give
9/13 Eat & Give, Chipotle
Back to School Night 1st – 5th grade
Wednesday, September 7th
5:45-7:05 pm
Look for information from your classroom teacher for specifics.
Parent Support Committee
Wednesday, September 7th, 8:30-9:30am
Our first meeting of the school year will be in the cafeteria. All MS families are invited to join this initial meeting to discuss our role in supporting our students at school. More information to come.
Picture Day
Thursday, September 8th
Lifetouch will be on campus taking photos of students in all grades. Students can dress UP or follow the dress code. You can order photos now using this Picture Day ID: EVTD2PH43. The date for class pictures and retakes will be announced soon.
Middle School Back to School Night
Thursday, September 8th
6:00-7:30 pm.
K-2 Greet & Give at TOCA at the Bladium
Friday, September 9th
All K-5 Families are invited to "Jump Back to School" from 5-7pm on September 9th! Join your fellow Bobcats for pizza, drinks and fun while parents get to know each other and learn a little more about the PTA and how it supports Bill Roberts! Please RSVP by September 5 so we can make sure we have enough food.
Email Suzi Williams or text/call 970-712-6698 if you need additional information.
Eat and Give
Mention Bill Roberts when ordering and they'll donate a percentage of your order total back to our school!
Wednesday, September 7th, 4-8pm
Freddy's, 4952 Central Park Blvd.
Tuesday, September 13th, 4-8pm
Chipotle, 7400 E. 29th Ave.
Enter code BBHZHXD when ordering online.
Student Check In/Out
If your student is arriving tardy to school or if you need to sign them out of school, please complete this form.
Breakfast & Lunch
This year, Denver Public Schools will provide breakfast to all students at no charge, regardless of students free or reduced price meal benefit status. Breakfast at Bill Roberts will be served from 7:20-7:40 a.m. in the cafeteria.
It is still very important that families continue to complete the Household Application for Student Meal Benefits to determine lunch eligibility status.
The submission and approval of a Household Application for Student Meal Benefits provides advantages beyond eligibility for free or reduced priced meals. Submitting an application also helps ensure students receive the maximum amount of benefits they are eligible for, including discounts on bus passes and some school fees, such as athletics, and reduced AP testing fees. It ensures schools receive additional resources to support healthy meals for students and after school programs.
Your assistance in completing and submitting the Household Application for Student Meal Benefits is greatly appreciated and has the potential to help our school. Apply now at myschoolapps.com.
All information provided is confidential and protected.
Lunch Menu can be found at https://www.schoolcafe.com/. You will need to select your state (Colorado) and school district (Denver Public Schools)
Middle School Sports
FOR ALL SPORTS we require a medical sports physical, emergency contact information, and DPS sport-specific release forms. If your student is interested in our early Fall sports (Cross Country, Boys Soccer) please complete the forms by August 26th.
BR Calendar
Check the Bill Roberts Calendar for the most updated schedule. You can also check the 2022 23 District Calendar.pdf for district-wide dates.
Girls on the Run Registration Coming Soon
This extra-curricular program for girls in 3rd through 5th grades combines training for a 5K with lesson plans designed to promote positive choices and mental health, and an active lifestyle. The season is 10 weeks long, with two 90-minute practices per week on Mondays and Fridays after school.
Key dates:
-Fall registration opens Monday, August 29 at www.girlsontherunrockies.org.
-The season begins Monday, September 12.
For more information, visit girlsontherunrockies.org or email Bill Roberts Site Coordinator Alex Foster.
Keep Reading for Book It Bobcats
September 10th and 23rd
Book It Bobcats has been going strong this summer and students have until September 10 to keep counting reading hours. All reading hours and donations need to be turned in by September 16th. Mark your calendar for the Book It Bobcats reading celebration that will take place September 23 during school hours. Click here for more information,
Bill Roberts Day at the Rapids
Saturday, October 1st
Watch your Colorado Rapids take on FC Dallas on Saturday, October 1st at 1:30pm at Dick's Sporting Goods Park. Bill Roberts will earn $5 from each ticket purchased using the link https://rapids.ksetickets.com/BillRoberts.
Tee Up for Bill Roberts First Annual Golf Tournament
Saturday, October 8th
Registration has started for Bill Roberts 1st Annual Golf Tournament presented by Central Park Scoop on October 8th at Willis Case Golf Course. Sign up now to guarantee your spot on the course! Information and registration are available online at https://billrobertspta.org/support/events/golf-tournament/
Thank you to our fabulous sponsors for helping to make this event a success
Central Park Scoop powered by Focus Real Estate
Children's Dentistry of Cherry Creek
Your business can join these great sponsors – $500 and $1000 sponsorship levels are available – click here to become a sponsor.
Support BR with your Regular Purchases