Friday Message
Posted September 23, 2022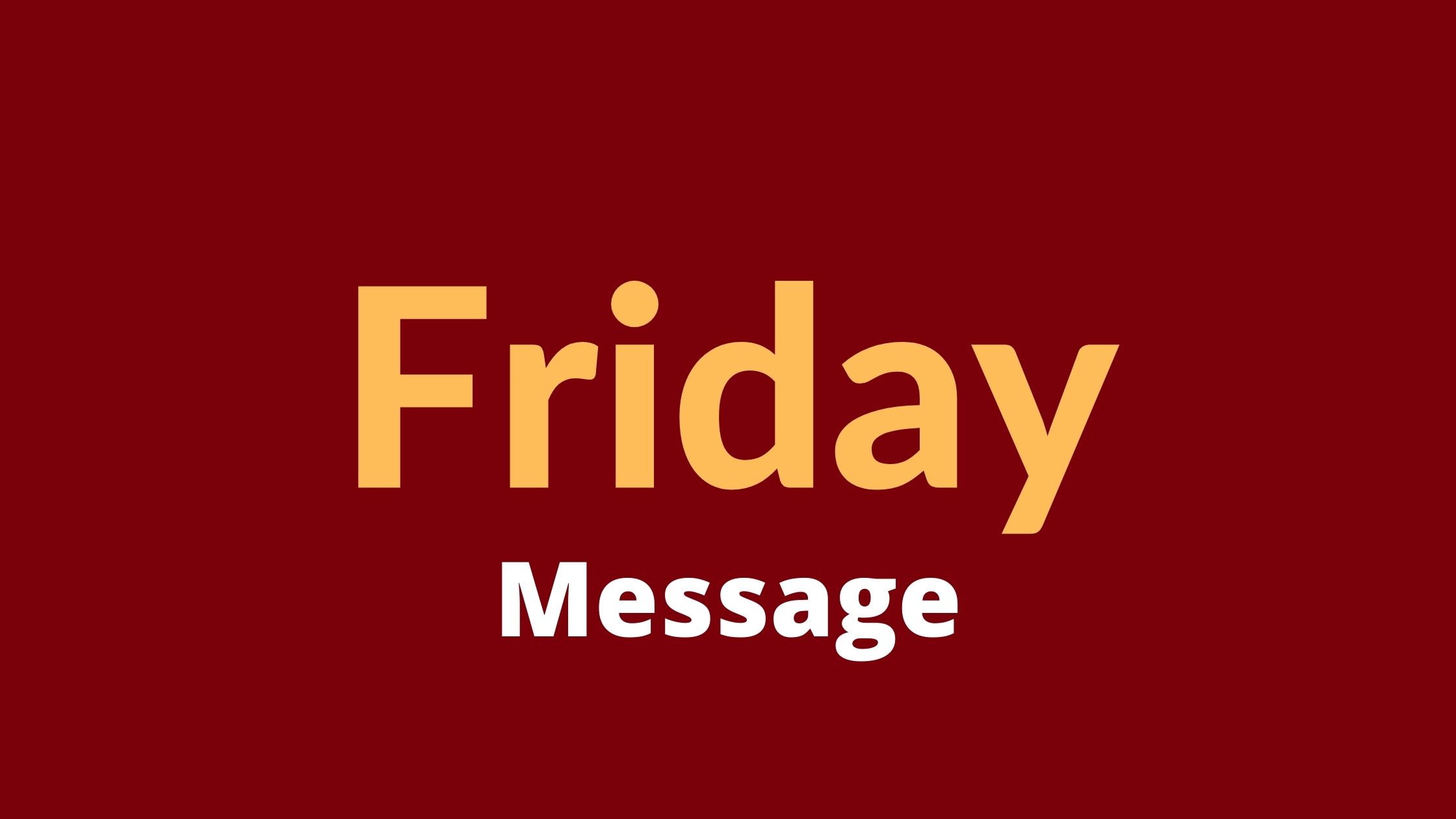 Good Day,
It was a gorgeous day for the 100 plus hour readers that had a chance to celebrate their success out in front of the school today.. Congrats to those students who ventured through so many great reading books this past summer.
Drama classes are back! Ms. Lundblad, our Drama Teacher, is holding auditions for the Production of Cinderella and the Substitute Fairy Godmother. The auditions are scheduled October 5th & 6th from 2:45-4:30pm in the Drama room. Auditions are open to 4-8th graders. More details can be found below.
I was in classes this week and I am really noticing that the kids are settling in and am seeing the path of continued growth and progress for students. Students are aware of what they need to work on and where their strengths are, regardless of their age. Only as a team can we foster the ongoing growth of our kids. Thank you for being part of that team. Shortly teachers will be sending home information about parent-teacher conferences. These conferences are a great way to check in on your student's progress and discuss any questions that you may have.
Teachers will work on Friday the 30th but students do not attend school on that day. Enjoy this wonderful autumn weekend.
Thanks,
Trich, Erik, & Katheryn
Coming Up:
9/25 Community Garden Clean Up Day
9/26 DPS 'Your Voice/Tu Voz' Surveys Launch
9/29 Eat & Give, Los Chingones
9/30 NO SCHOOL – Teacher Planning Day
10/1 Day at the Rapids
10/4 Eat & Give, Mici's
10/5-6 Dinner Theater Auditions
10/6 Diversity, Equity & Inclusivity Committee Meeting
10/8 Golf Tournament
Student Check In/Out
If your student is arriving tardy to school or if you need to sign them out of school, please complete this form.
Pets on BR Campus
This is a friendly reminder that pets (dogs, cats, etc) are not allowed on campus.
Eat & Give
Mention Bill Roberts when ordering and they'll donate a percentage of your order total back to our school!
Thursday, September 29th, 4-8pm
Los Chingones, 10155 E 29th Dr.
Enter code ROBERTS when ordering online.
Tuesday, October 4th, 11am-8:30pm
Mici's, 2373 Central Park Blvd.
Enter Bill Roberts in the notes section online or mention in person or phone.
Wednesday, October 19th, 3pm 'till close
Dog Haus, 8316 E Northfield Blvd.
Dine-in and Take-out only.
Community Garden Clean Up Day: Sunday, September 25th- 9:30-11:30am
Please join the Garden Committee for a second community day to finish the final weeding on the planter near the baseball field. We will be pulling weeds, planting some seeds and planting a new maple tree. Please sign up here if you and your family would like to join. Any time that you have to come out and help will be greatly appreciated.
We would like to extend a huge thank you for all the volunteers who weeded over half of the planter last Sunday!
Please contact Alia Chiappella with any questions 415-680-0934 or aliachia@yahoo.com
DPS 'Your Voice/Tu Voz' Surveys Launch on Monday, Sept. 26
The DPS "Your Voice/Tu Voz" survey opens on Monday. This is your opportunity to share your experiences in DPS. Responses to the survey inform decisions on how we can better serve our DPS community. Student and staff surveys will be sent to their DPS email address. Beginning on Sept. 26, families can access the survey link via email, in the Parent Portal and at dpsk12.org/survey.
Please make sure to take the survey by Sunday, Oct. 9. Thank you for your support in making this year's surveys a success!
Bill Roberts Day at the Rapids
Saturday, October 1st
Watch your Colorado Rapids take on FC Dallas on Saturday, October 1st at 1:30pm at Dick's Sporting Goods Park. Bill Roberts will earn $5 from each ticket purchased using the link https://rapids.ksetickets.com/BillRoberts.
Dinner Theater Auditions
Auditions for the December Dinner Theatre Production of Cinderella and the Substitute Fairy Godmother will be held October 5th & 6th from 2:45-4:30pm in the Drama room. Auditions are open to 4-8th grades. Sign up for an audition time slot here or talk to Mrs. Lundblad, our drama teacher.
There are 30 named rolls plus ensemble characters that will be cast. When you sign up, Mrs. L will provide an audition piece and a synopsis of the play. It is a fun and silly show where everything that can go wrong will go wrong. Check out the flyer!
Diversity, Equity & Inclusivity Committee Meeting
Thursday, October 6th – 6-7pm
Please join us for our first DEI Committee meeting of the school year on Thursday, October 6th, from 6:00 – 7:00pm via zoom.
Register in advance for this meeting. After registering, you will receive a confirmation email containing information about joining the meeting.
If you have any questions, please reach out to BRDEICOMMITTEE@gmail.com.
We look forward to seeing you!
Tee Up for Bill Roberts First Annual Golf Tournament
Saturday, October 8th
Don't miss out on these wonderful prizes at the First Annual Bill Roberts Golf Tournament presented by Central Park Scoop on October 8th at Willis Case Golf Course! Registration closes on September 30th!
Prizes for Games
Ciders and Beer Baskets – Putting Contest sponsored by Goldfish Swim School
Pizza and Wine for a Year – Closest to the Pin Contest sponsored by Mici's Handcrafted Italian
One Month of Yoga at Elevate Yoga – Longest Drive Contest sponsored by Laura Orozco Photography
Scramble Format Tournament Prizes
First – Foursome at Green Valley Ranch
Second – Four tickets to a DU Hockey Game
Third – 4 ($25) Gift Cards to Sexy Pizza
Raffle Prizes
$50 Gift Card to Dicks or Galaxy Golf
One week of Aftercare at Toca at the Bladium
Pizza and Wine for Two from Mici's Handcrafted Italian
Register and buy raffles tickets online
Support BR with your Regular Purchases