Friday Message 12/9/22
Posted December 12, 2022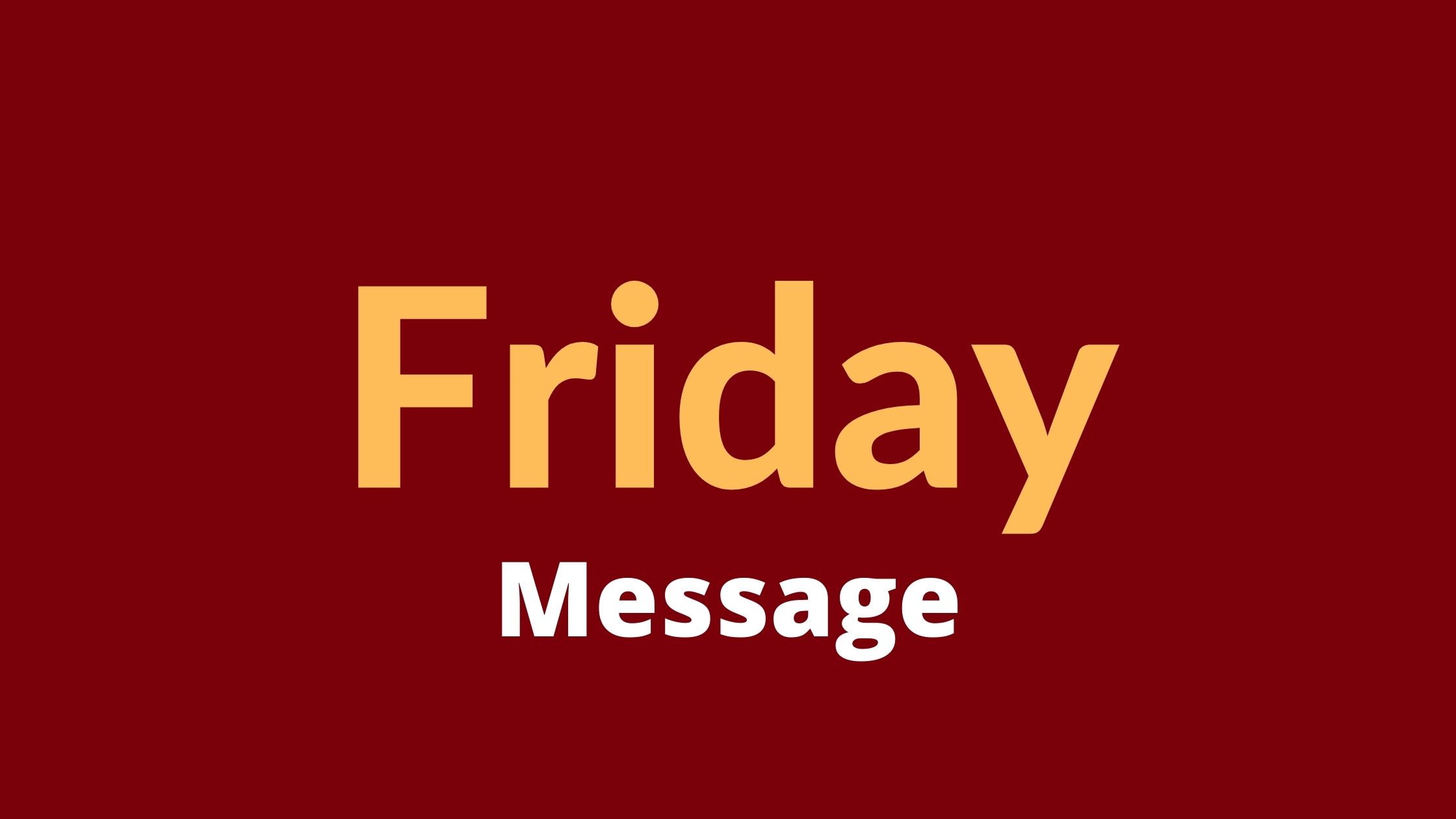 Good Day,
This week we opened our doors to welcome families who are making decisions about where to send their children next fall, families of future kindergartners. For many of us, those feelings of uncertainty about dropping your little one off at a big school for the first time may seem like a distant memory. We hope that after seeing our teacher's passion and commitment to Bill Roberts, families walked away knowing that their kids would not only be safe, but thrive in our school environment. We also hosted parents of future sixth graders who are making decisions for Middle School. Again, for our younger families, the thought of sending your first and second graders to middle school may seem so far away, but that is exactly what our fifth grade parents felt just a few years ago. We are proud of the strong reputation our Middle School has developed.
As we wind down the week, we would like to thank the PTA and all the volunteers who put on our wonderful Family Dance Wednesday night, 401 tickets sold, along with hosting the Book Fair this week. The drama performance, "Cinderella and the Substitute Fairy Godmother," has been the talk of the school. Two casts, four performances and 567 tickets sold and over 86 talented student performers. Thank you to our Art Teacher, Andi Mondragon, who helped students with the set designs and to the two teachers who made the performance so magnificent; Second Grade Math Teacher Jessica Kelling and Drama Teacher, Christina Lundblad. Our school community is stronger because of the commitment of staff and volunteers like you!
We have truly grown into a family here at Roberts and we are forever thankful for current and past families…we are Roberts and together, we are better. I am so grateful for having the opportunity to lead this tremendous school and to my staff who teach not just their students, but all of us, each and every day!
With much gratitude,
Trich, Erik and Katheryn
Coming Up:
TONIGHT-12/11 Drama Performances
12/9 MS Girls Basketball Tryouts
Now-12/22 Eat & Give, Krispy Kreme
12/13 Winter Outreach
12/14 PTA Volunteer Appreciation Event
12/16 Last Call for Lost & Found
12/19-1/3 NO SCHOOL, Winter Break
1/4 Return to School
1/1-1/31 Eat & Give, Pinemelon
1/18-1/24 Eat & Give, Dos Amigas
Eat & Give
Mention Bill Roberts when ordering and they'll donate a percentage of your order total back to our school!
Friday, November 18th through December 22nd
Krispy Kreme, all locations!
50% of sales go back to Bill Roberts! Anyone, anywhere can order donuts and pick up. So tell family, and friends too – can be redeemed in any city/state where there is a Krispy Kreme! They are $15 dozen and need to be picked up at a local store.
All of January
Pinemelon, online
Use code BILLROBERTS
January 18th thru 24th for delivery on January 25th
Dos Amigas, online
Use code BILLROBERTS in the notes section
See flyer here.
It's Showtime!
Tonight thru Sunday
Performances of Cinderella and the Substitute Fairy Godmother continue through Sunday. Come support two casts of talented Bill Roberts thespians!
• Friday, December 9th at 7 p.m (Cast 2)
• Saturday, December 10th at 2 p.m (Cast 1)
• Sunday, December 11th at 2 p.m (Cast 2)
Tickets will be available at the door for $10. If you have already bought tickets, you can pick them up at the front desk during school hours or at will call before each show. Seating is general admission and opens a half-hour before each show. Want to get involved? We need ushers, ticket takers and more. Sign up to help!
Winter Outreach
Tuesday, December 13th
Please join us in the season of giving! There are three opportunities below to give and/or volunteer:
Each year we come together in December for a school-wide "Winter Outreach" day. We are so happy to continue this tradition of uniting our community while giving to others. The 2022 Bill Roberts Winter Outreach will once again include Adopt-A-Family wish lists – providing gift cards and meal boxes for some of our Bill Roberts families. Please sign up here for items needed!
Thank you to everyone who has signed up to bring items in for our welcome baskets! As a reminder, we are partnering with the Colorado Coalition for the Homeless and will be making 130 "Welcome Home" baskets for newly housed individuals. Students will be putting these together on December 13th. There are still a few items needed. If you would like to help supply items for this part of our winter outreach event, please sign up.
Enrichments
Enrichments at Bill Roberts are getting organized. Discovery Link manages the entire registration, logistics, and invoicing process. Joie Cohen is the East Region's Enrichment Coordinator. He books and organizes enrichments for 10-12 schools and will oversee everything for Bill Roberts. Each enrichment class is about one hour long and runs for approximately ten weeks. Click here for a Brochure with more information.
PTA Volunteer Appreciation Event
Wednesday, December 14th at 7pm
In lieu of a December meeting, the PTA would like to invite all Bill Roberts volunteers to the December PTA Volunteer Appreciation Event on Wednesday, December 14 at 7:00 pm at Stanley Beer Hall. Please join us outside on the patio to celebrate a fabulous first semester at Bill Roberts!
Sports Hats Make Great Gifts!
Bill Roberts sports hats are still available!
Flexfit 110, 500 series, adjustable fit, performance hat in gray. Featuring a beautiful laser engraved leather patch!
Below are links of where to purchase. Pick up is at the Front Office.
School Spirit Bracelets
Sport your school pride with the Pura Vida bracelets in Bill Roberts colors. There are only 20 left! $10 cash, check or credit card. All proceeds benefit Bill Roberts Athletics. Email Alison Boyd at alisonboyd26@gmail.com to secure one and arrange pick up!
Support BR with your Regular Purchases