Friday Message 12/16/22
Posted January 3, 2023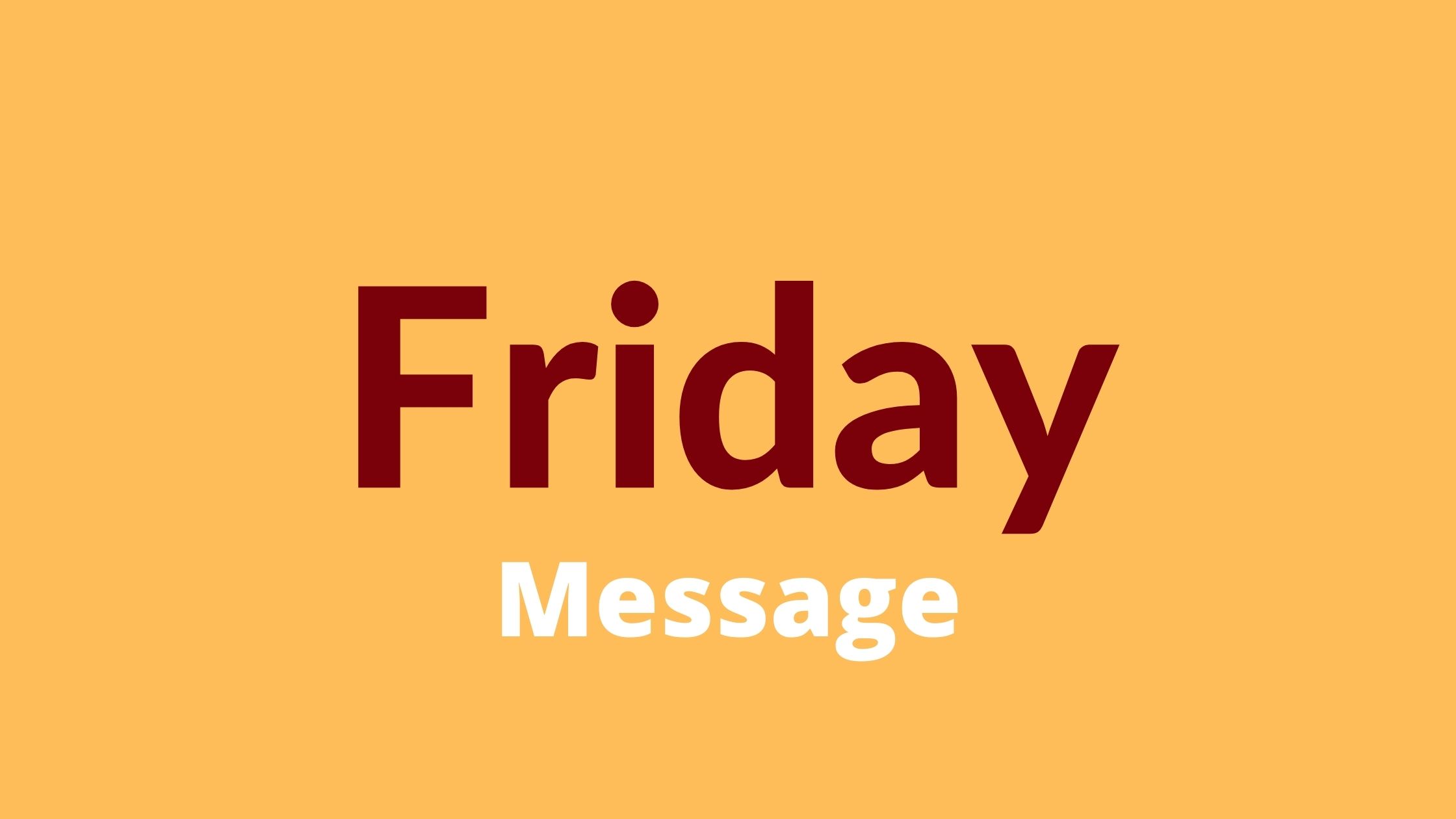 Good Day,
Once again, the holiday season is upon us. This is a time to reflect on family, special people and friends whom you are grateful to have in your life. We are so appreciative for your help, your generosity, and the support you have provided for our school. The experience of working with outstanding families is always refreshing and stimulating and never more so than this year. The best moments during the last few weeks have come from the importance of giving to others. We have watched and participated, along with the students, in preparing, and sharing gifts for others. It has been amazing. It is the time of year for rejoicing and for rededication.
May the holidays be a time of peace and relaxation for you, your family, and friends. Our hope is that this is a period to reflect on your blessings and for us all to recharge our spirits. The staff, and the administration wish you every blessing of the season.
With much gratitude,
Trich, Erik and Katheryn
Coming Up:
Now-1/22 (extended!) Eat & Give, Krispy Kreme
12/19-1/3 NO SCHOOL, Winter Break
1/4 Return to School
1/1-1/31 Eat & Give, Pinemelon
1/18-1/24 Eat & Give, Dos Amigas
3/4 Bill Roberts Annual Auction
Eat & Give
Mention Bill Roberts when ordering and they'll donate a percentage of your order total back to our school!
Now through January 22nd
Krispy Kreme, all locations!
50% of sales go back to Bill Roberts! Anyone, anywhere can order donuts and pick up. So tell family, and friends too – can be redeemed in any city/state where there is a Krispy Kreme! They are $15 dozen and need to be picked up at a local store.
All of January
Pinemelon, online
Use code BILLROBERTS
January 18th thru 24th for delivery on January 25th
Dos Amigas, online
Use code BILLROBERTS in the notes section
See flyer here.
Wellness Survey
Bill Roberts is working in partnership with the Be Well organization to fund a project that improves student and/or staff wellness. In order to best meet the needs of our entire community, we would like your input. Please take the survey here.
Girls on the Run – Spring Season
Mark your calendars because it's time to start planning for the spring season of Girls on the Run. This program is for girls in 3rd through 5th grades and combines training for a 5K with lesson plans designed to promote positive choices and mental health, and an active lifestyle. If you are interested in signing up your daughter, please fill out this interest form.
Key dates and info:
Spring registration opens Monday, February 6, 2023.
The spring season will begin in March and is 10 weeks long, with two 90-minute practices per week.
We need women coaches! The more volunteer coaches we have, the more girls can join the team. Any moms, teachers and community members interested in coaching 1-2 days per week, must register with Girls on the Run of the Rockies.
GOTR is also a great opportunity for 8th grade girls to get community service hours!
For more information, visit girlsontherunrockies.org or email Bill Roberts Site Coordinator Alex Foster.
Save the Date for Bill Roberts' Annual Auction!
Saturday, March 4th – 7pm
Bill Roberts' Annual Auction, our largest fundraiser of the year, will take place at the History Colorado museum! More details to come in the new year, but mark your calendars and get ready to celebrate "Colorful Colorado" as we raise necessary funds for our school.
There are many ways to help, both big and small, and we need volunteers and donations! If you are interested in helping or have a great donation idea or connection, please email auction chair, Michelle Murray, at billrobertsauction@gmail.com.
Support BR with your Regular Purchases
—
Trich Lea
Principal
William "Bill" Roberts K-8 School