A Letter from Principal Lea
Posted February 23, 2023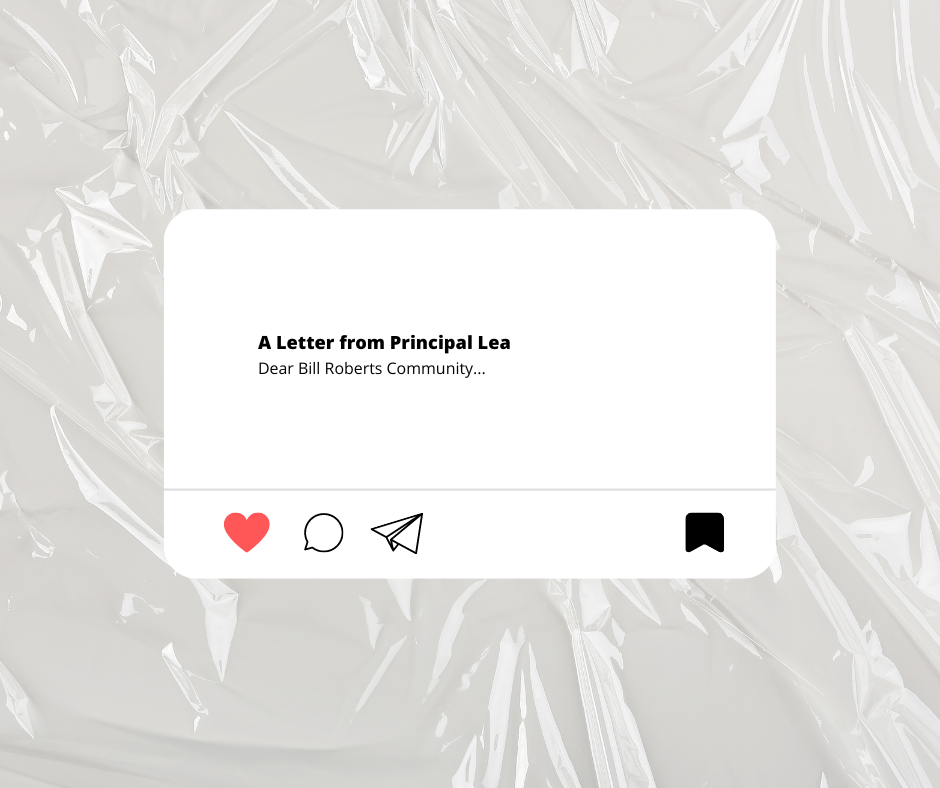 Dear Bill Roberts Community,
After 30 years in education and 19 years as a Principal with Denver Public Schools, I have decided to retire at the end of this school year. This communication serves as a sincere message of gratitude to the Bill Roberts community.
I feel extremely privileged to have had the opportunity to lead this school since its opening in 2006 when the enrollment was a mere 87 students. I am proud of our outstanding academic achievements and becoming one of the most successful schools in the city. Our accomplishments are immeasurable, for example our National Blue Ribbon School Award, being the recipient of the My Tech 1:1 Grant, and receiving a letter grade of "A" from Colorado School Grades, among other awards. Our equity work continues to grow, our D.E.I. practices persist and continue to get stronger. I have been blessed to work next to committed educators, involved parents, an energetic community, and especially some of the most inquisitive children around.
In the next two weeks, with guidance and facilitation from our K8 Collaborative Director, Sandy Lochhead, the principal hiring process and timeline will be communicated. I am confident that with your support and engagement in the process, an excellent leader will be found for Bill Roberts.
I look forward to the next journey in my life, one that is without deadlines, charged with unlimited time, maintained with endless energy and good health. I am excited about my many awaited adventures and spending time outdoors with my family and close friends. It has been a great privilege to be part of such a wonderful community. Once again, I convey great thanks and appreciation to you all.
Respectfully,
Trich Lea
Principal
William "Bill" Roberts K-8 School