Friday Message 4/28/23
Posted May 3, 2023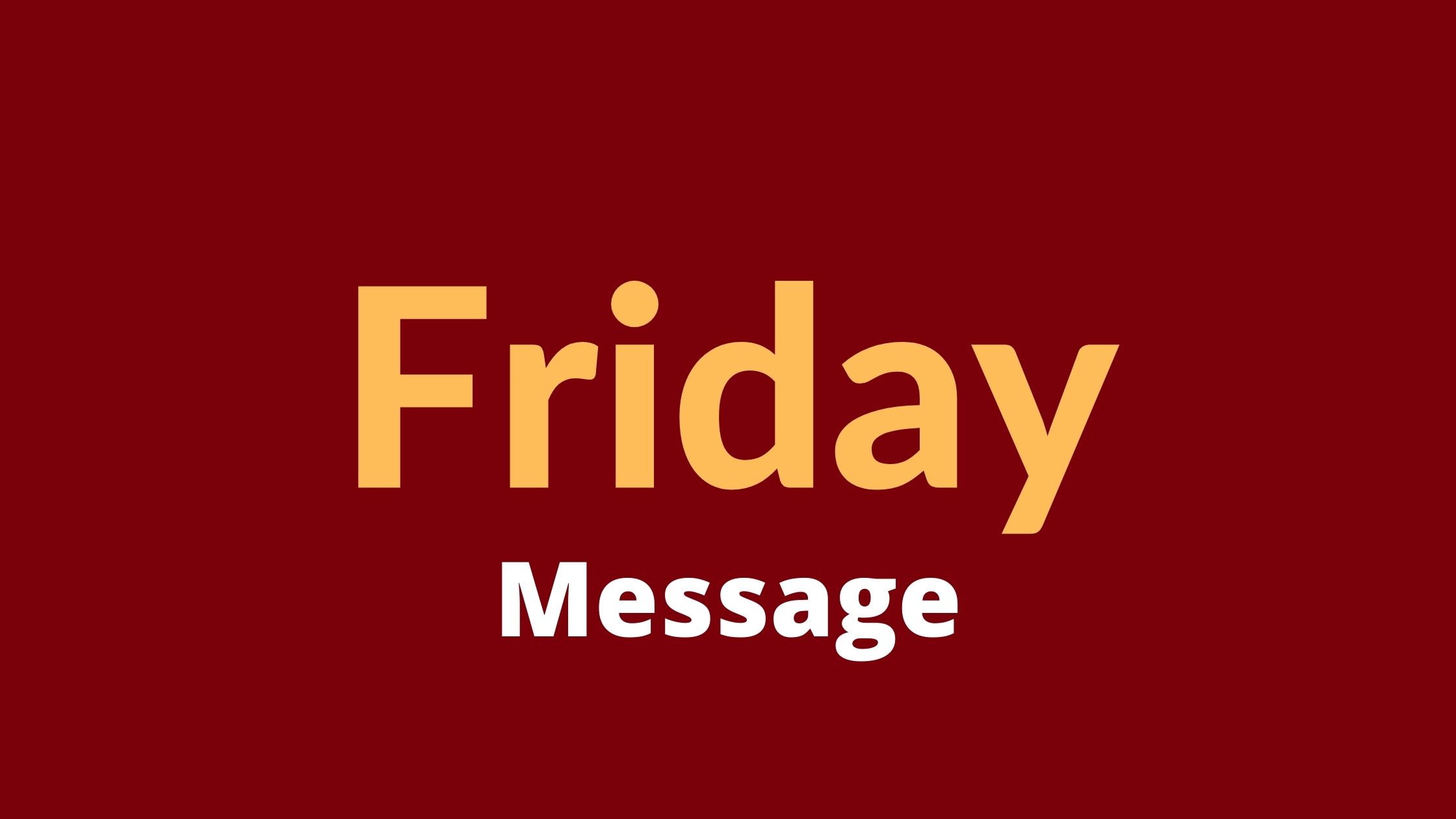 Good Day,
Wow, what a week it has been filled with school spirit and support! We hosted our first annual students vs. staff volleyball game, entertained by cheers, laughter and our mascot. Thank you student council; who helped organize this fun event. We housed the entire school in the gym, that's a first in a very long time. Staff doors are now decorated and look wonderful!! Staff Appreciation Week is coming up and begins on May 1st. We are so appreciative of all of our volunteers who allow Bill Roberts to be such an amazing place. It reminds us of how lucky we are to have such a strong, helpful and fun community!! From the bottom of our hearts, we can't say thank you enough for all you do.
We are moving into the home stretch now; only four and a half more weeks remaining of school . It will continue to be a hectic time, yet still be overflowing with learning and liveliness. Please read through this message for all the fun-filled things that are about to happen.
Enjoy the spring like weekend.
Trich, Erik, and Katheryn
Coming Up:
Eat & Give:
Mention Bill Roberts when ordering and they'll donate a percentage of your order total back to our school!
May 3rd
Kyndred, Shop & Give, 4611 E 23rd Ave. or online
See flyer for more information
May 4th
Pizzeria Locale, donating 33%!
Dine-in or takeout only
Mention Bill Roberts at time of order
May 10th
Sweet Cow, donating 40%!
Mention Bill Roberts at time of order
May 16th
Esthers, 4-8pm
Mention Bill Roberts at time of order
May 24th
Oblio's
Mention Bill Roberts at time of order
May 31st
I Heart Mac & Cheese
Mention Bill Roberts at time of order
Bill Roberts Spirit Week:
Monday, May 1st – Friday, May 5th
Spirit Week is coming soon! We will spend the week celebrating our awesome students and staff by having fun together as a school community. The theme this year is: "BFF: Bobcat Friends Forever!"
We will have dress-up days and daily challenges for students and staff to complete in, in hopes of making Bill Roberts an even friendlier place.
Dress-Up Days:
Monday: Pajamas or Comfy Clothes
Tuesday: Wear all one color – each grade is assigned a color (K – Rainbow, 1st – Red, 2nd – Orange, 3rd – Yellow, 4th – Green, 5th – White, 6th – Blue, 7th – Purple, 8th – Pink)
Wednesday: Wacky Wednesday for Mix It Up Day!
Thursday: Fancy and Formal
Friday: Sports
BFF Challenges:
Monday: Make a friend Monday! Say hello to people in the hallway.
Tuesday: Tell a friend a compliment Tuesday!
Wednesday: Mix It Up at Lunch Day!
Thursday: Thankful Thursday! Tell a teacher why you appreciate them.
Friday: Friendly Friday! Talk to someone you have never had a conversation with.
We hope Spirit Week will be a fun and friendly time for all!
Important Yearbook Announcement:
Please order your copy of the Bill Roberts 2022-2023 yearbook by Wednesday, May 3rd. All orders placed by 5/3 will be delivered to the school prior to summer recess. Follow the instructions to order your copy today!
Spring Musical Update:
Once upon a time, in a faraway swamp, Bill Roberts drama students are ready to sing and dance through everyone's favorite fairytale stories in Shrek The Musical Jr.
Performances are Wednesday, May 3rd, and Thursday, May 4th, at 7 p.m. in the Bill Roberts Cafeteria.
Purchased tickets can be picked up at the front desk starting Monday.
You can still volunteer to support the production here.
Spring Book Fair:
May 8th – 12th
Volunteers are needed for the book fair in May. We would love help with setup, sales, and/or pack up. It is fun and easy and raises money for our library. If interested, sign up here.
Family Fun Carnival:
Friday, May 12th ~ 5:30-7:30pm
Who: Everyone – Bring your friends, family members, neighbors or anyone ready for a great night out!!
What: The Bill Roberts Family Fun Carnival is an annual springtime event with carnival games, prizes, bounce houses, slides, a photo booth, unlimited carnival treats, a cake walk, and Book Fair combined!
When: Friday, May 12th 2023 with gates opening at 5 PM (early entry encouraged) wrapping up at 7:30 PM. This is a rain or shine event with no refunds.
Be sure to catch the Dunk Tank running from 6:00-7:00 pm – you or your child's chance to dunk Ms. Nadon, Ms. Teutsch, or Mr. Cavallo!!
Where: Bill Roberts School, 2100 N Akron Way, Denver CO 80238. Enter the event by the main playground gates on the North side of the school.
Why: It's a decade-long Bobcat Tradition!
How: VOLUNTEERS MAKE IT HAPPEN – 100% (Anyone: Parents, Grandparents, Teachers) Help for a shift and enjoy the carnival games and fun for FREE. Sign up for your shift and free wristband/ticket here. Questions? Contact Ashley Kernstock @ akernstock@outlook.com.
Cost: Buy an Early Bird all access ticket (wristband) for $15 online by Monday, May 8th, 2023 (Checks can be made out to: Bill Roberts PTA if using the Carnival slip that your child has brought home). Free admission for anyone, any age not participating in games or treats. If you'd like assistance with costs, simply reach out to your child's teacher and it will be covered for the whole family.
Food: The Specials Team and Middle School will be offering a hot dog or veggie dog, with chips and a drink for $5 as a fundraiser. We strongly encourage you to pre-purchase your meal to help us prepare and keep lines short. You can buy your meal deal ticket online or when you submit payment for your tickets (same link as above and below). Food will be available for purchase at the Carnival while supplies last. As an alternative, please feel free to pack your own picnic blanket and dinner as well. https://billrobertspta.square.site/carnival
Wristbands: Early Bird wristband purchases & meal deal tickets will be distributed on Friday, May 12th immediately after school. We HIGHLY ENCOURAGE you to pick yours up in advance to avoid a line at check in at the Carnival.
Walk, Bike, or Roll To School Day:
Wednesday, May 10th
Join the bike parade to school at one of the following locations:
Sand Park- 7:05am
Skate Park- 7:15am
Corner of 26th & Beeler- 7:20am
We will all bike to school together. There will be music, stickers, and a special guest waiting to greet students before school!
NEW THIS YEAR! After school, we will meet at the flag pole and walk or bike to Sweet Cow at the Stanley! They are generously donating a portion of sales back to the school when Bill Roberts is mentioned. Even if you are unable to walk or bike, come get some ice cream to support our school!
Carnival Committee Meeting:
Tuesday, May 2nd ~ 6:30pm
The next Carnival Committee Meeting will be held in the BR Library at 6:30pm on Tuesday, May 2nd.
Summer Fun with the Rockies:
Friday, June 9th ~ 6:30pm vs. San Diego
Let summer begin with the Rockies! Purchase any number of discounted tickets for yourself, friends & family and a portion goes back to Bill Roberts!
Price: $20 – Upper Reserved Infield
Please see flyer for additional information.
Volunteer Sign-Ups Still Needed:
The PTA still needs a TON of volunteers for events in the spring at Bill Roberts! Please sign-up if you can help. We really want to end the year on a fun and positive note and we can't do that without your help!
Spiritwear and Uniform Collection:
As the weather turns warmer and you start clearing those closets for Spring cleaning, you can now donate your old (but in still good condition with no holes or stains) spiritwear and uniforms to Bill Roberts. There will be a bin by the main office.
The PTA would like to have a table of uniforms and spiritwear for our incoming kindergarten families at the Kindergarten Welcome later this spring.
We will host our spirit wear and uniform sale in the fall, but if you are in need of spiritwear or uniform attire for the end of the year, please reach out to Rocio Aguayo at the front desk.
Support BR with your Regular Purchases: