Erin Laessle
6th Grade Literacy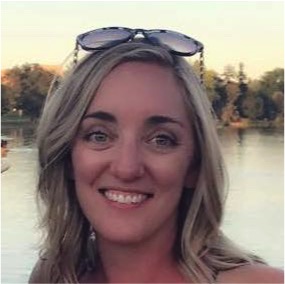 Email:
Erin_Laessle@dpsk12.org
Department(s):
6th Grade
Where did you grow up?
I was born in Scottsbluff, Nebraska and moved to Denver in 3rd grade.
What college did you attend?
I bounced around a bit. I started at UNC in Greeley, transferred to Middle Tennessee State just outside of Nashville, and then finished up here at the University of Colorado – Denver.
Why did you choose to become a teacher?
In 2007, I moved to Spain and ended up with a job teaching English as a Second Language. I discovered that I had a love and passion for teaching. A few years later, I moved to New York and worked as a nanny for a little girl who, for too many reasons to go into here, inspired me to finally take the leap!
What is your favorite book or author?
I'm a literacy teacher… I can't pick a favorite.
Do you have a favorite sports team?
Not really. I root for all the teams for the places I've ever lived.
What is your favorite food?
Sushi or Mexican
What is your favorite sound?
The waves of the ocean
What is your favorite season?
Spring
Do you have any hidden talents?
I love to sing karaoke and dance Salsa (not at the same time.)
What is something that didn't come easy for your or you struggle at?
Math did not come easy for me.
What is your favorite vacation destination?
Any beach.
What would your students say is your favorite thing to say to them?
"I love you!"
Who is your hero?
Renee Survis
Who was your favorite teacher growing up and why?
Mrs. Waite, my 2nd grade teacher, because she made extra time to get to know each student. I am still in touch with her today.
What do you love about Bill Roberts?
My team!