Kimberly Duran
SMART Lab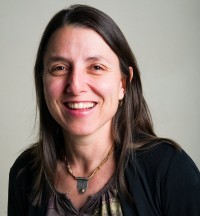 Email:
Kimberly_Duran@dpsk12.org
Department(s):
Specials & Subjects , Kindergarten
Where did you grow up?
Denver, Colorado
What college did you attend?
Colorado State University, Metropolitan State College, Regis University (Masters)
Why did you choose to become a teacher?
I love learning.
What is your favorite book?
"To Kill A Mockingbird" by Harper Lee
Do you have a favorite sports team?
None, but I enjoy watching the Tour de France
What is your favorite food?
Holiday cookies and pies for breakfast at the holidays.
What is your favorite sounds?
Birds chirping, running water (streams) and oceans crashing
What is your favorite season?
Fall
Do you have any pets?
Yes, a dog Sylvia
Do you have any hidden talents?
Gardening and home improvement
What is something that didn't come easy for your or you struggle at?
Reading
What is your favorite vacation destination?
Mountains or oceans, as long as I can be physically active (not sightseeing)
What would your students say is your favorite thing to say to them?
"You're amazing"
Who is your hero?
Dali Lama, Nelson Mandella
Who was your favorite teacher growing up and why?
Mrs. Webb because she read "Charlotte's Web" and cried at the end.
What do you love about Bill Roberts?
I can be my best me.