Nasreen Moloo
Kindergarten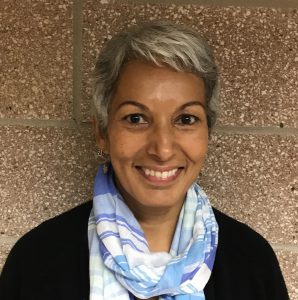 Email:
Nasreen_Moloo@dpsk12.org
Department(s):
Kindergarten
Where did you grow up?
Montreal, Canada
Where did you attend college?
Montreal, Canada
Why did you choose to become a teacher?
To make an impact and to love those who don't get it.
What is your favorite food?
Mediterranean
What is your favorite sound?
Rain and the Ocean
What is your favorite season?
Winter
What is something that didn't come easy for your or you struggle at?
Math
What is your favorite vacation destination?
the beach
What would your students say is your favorite thing to say to them?
"Smile! It's the most beautiful thing you can wear."
Who is your hero?
Thich Nhat Hanh
Who was your favorite teacher growing up? why?
Mr. Franshum, he helped me believe in my ability to do math.
What do you love about Bill Roberts?
The environment and people.