Nischala Hendricks
5th Grade Literacy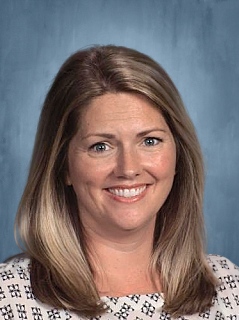 Email:
Nischala_Hendricks@dpsk12.net
Department(s):
5th Grade
Where did you grow up?
Buckingham, Virginia
What college did you attend?
Undergrad – UC Santa Cruz, Graduate School – UC Berkeley
Why did you choose to become a teacher?
My Dad is a teacher and inspired me to enter the profession.
What is your favorite book?
"The Nightingale" by Kristin Hannah
Do you have a favorite sports team?
Bill Roberts Bobcats!
What is your favorite food?
Chocolate
What is your favorite season?
Fall
Do you have any pets?
Bella – a rescue dog
Do you have any hidden talents?
I used to teach hula to toddlers.
What is something that didn't come easy for your or you struggle at?
Math
What is your favorite vacation destination?
The beach
What would your students say is your favorite thing to say to them?
"Be Kind!"
Who is your hero?
Maya Angelou
Who was your favorite teacher growing up and why?
Mrs. Blake is my favorite teacher because she took time to know and grow all her students.
What do you love about Bill Roberts?
I love my students and our families! Bill Roberts is such a family-centered community.