Renee Survis
6th Grade Math, Science, & Social Studies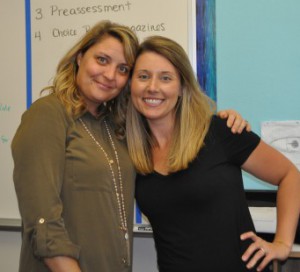 Email:
Renee_Survis@dpsk12.org
Department(s):
6th Grade
Where did you grow up?
We moved so much… I was born in Colorado! My family is a pioneer family and I was raised in Texas and Georgia.
What college did you attend?
Atlanta and UNC
Why did you choose to become a teacher?
My teachers were my saving grace during my childhood and I want to give that back.
What is your favorite book or author?
"Pride and Prejudice" by Jane Austen
Do you have a favorite sports team?
Broncos!!!
What is your favorite food?
Macaroni and Cheese
What is your favorite sound?
The ocean
What is your favorite season?
Summer, I love the beach!
Do you have any pets?
2 dogs (Jett and Skye), 2 cats (Olivia and James)
Do you have any hidden talents?
I have been a singer and actor since I was 10. I acted professionally until I was 30.
What is something that didn't come easy for your or you struggle at?
Letting my guard down, letting people get close to me.
What is your favorite vacation destination?
Any beach, anywhere as long as they have margaritas and salt!
What would your students say is your favorite thing to say to them?
"I love you!"
Who is your hero?
My grandma who just passed away. She taught me to fight for what I believe is important.
Who was your favorite teacher growing up and why?
Ms. Patton – 5th grade. She loved us!
What do you love about Bill Roberts?
My Team! My Tribe!