Robin Tobin
GT Resource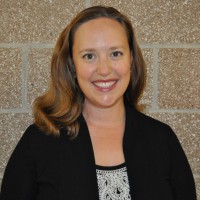 Email:
Robin_Tobin@dpsk12.org
Department(s):
Specials & Subjects
Where did you grow up?
Denver native ?
What college did you attend?
(Undergrad) University of Colorado Boulder, (Grad School) Denver University
Why did you choose to become a teacher?
I've always thought about teaching, but it was only after I became a parent did I learn I actually had the patience for it!
What is your favorite book or author?
Too many to list! My favorite book I read recently was "Americanah" by Chimamanda Ngozi Adichie
Do you have a favorite sports team?
I know I should love the Broncos, but I am not a huge sports person.
What is your favorite food?
Chocolate
What is your favorite sound?
Tie: laughter if I'm feeling social, rain if I'm feeling shy.
What is your favorite season?
Spring… it's so hopeful.
Do you have any pets?
Tika, my 15 year-old rescue pup
Do you have any hidden talents?
I am very artistic and love taking dance classes and making art
What is something that didn't come easy for your or you struggle at?
Learning another language ~ I am still not there, despite studying Spanish, French and ASL ~ I can dabble but I'm only fluent in English.
What is your favorite vacation destination?
California. ?
What would your students say is your favorite thing to say to them?
"Oh my goodness, I'm so excited to tell you about…"
Who is your hero?
I don't have one ultimate hero ~ but I admire a great many people: my grandparents, my parents, my friends, fellow educators, Julia Child, Nelson Mandela, Shakespeare, Rosa Parks, Audrey Hepburn, Martin Luther King Jr., george Washington…
Who was your favorite teacher growing up and why?
Ms. Hoffman ~ 4th grade ~ really pushed me. Mr Smith ~ HS Choir ~ made me truly love and understand music.
What do you love about Bill Roberts?
Our community commitment to kids.