Important Dates to Remember from Principal Sanders
Posted June 6, 2023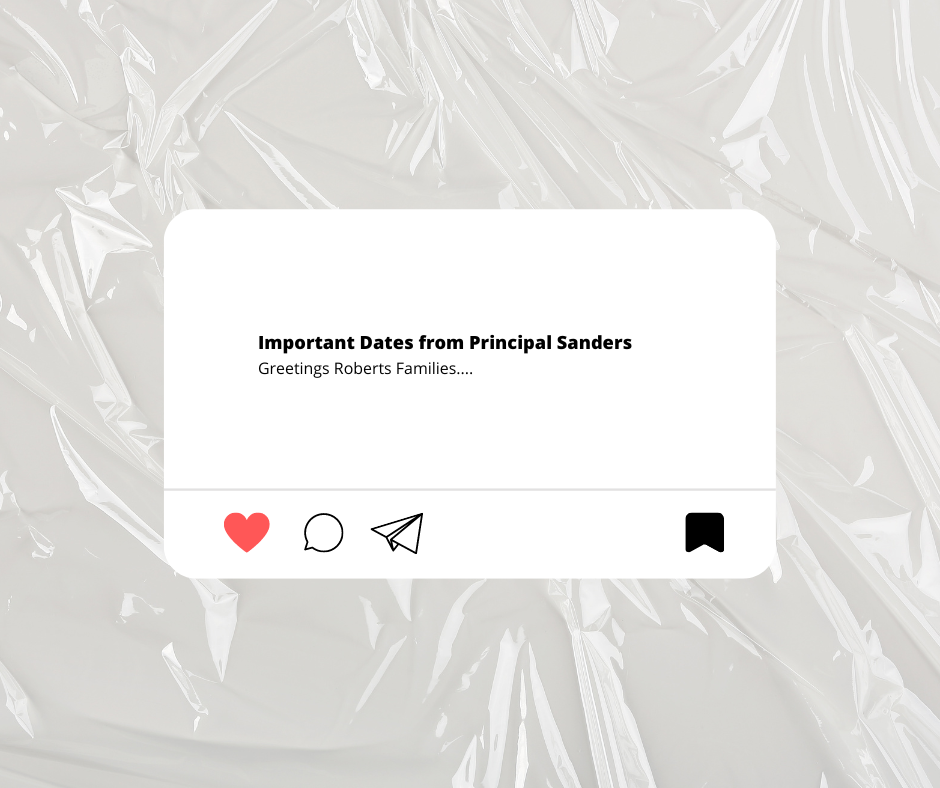 Greetings Roberts Families,
I am so proud and excited to be your next principal! I look forward to serving this school community and getting to know you next school year.
Over the last few days, I've been able to be in the building and have been overwhelmingly impressed by what I've seen and with the people I have met- the students are warm, funny, friendly and welcoming and the staff are clearly dedicated and passionate about the success of every child.
Below, you will find some important info and dates for the summer and you can expect further communication as we approach the start of the 2023-2024 school year. In the meantime, have a wonderful summer full of sunshine and family time!
And GO NUGGETS!
Jason Sanders
Important Dates
| | | |
| --- | --- | --- |
| June 9th | 6:30p | Roberts @ The Rockies Buy Tickets |
| Aug 16th | 5:00-6:30p | K-5 Meet and Greet and Family Picnic |
| Aug 17th | 4:00-6:30p | Middle School Orientation and Family Potluck |
| Aug 21st | NEW TIME *8:50a-3:50p* | First Day of School! |
| Aug 24th  | NEW TIME *5:30p | Kinder Back to School Night  |
| Aug 25th | NEW TIME *8:50-12:50p* | First Early Release Day |
| Sept 6th | 5:45p | 1st-5th Back to School Night |
| Sept 7th | 6:00p | Middle School Back to School Night |
K-5 School Supplies For Next Year Check off ordering your child's school supplies for next year from your To-Do list!
Edukits are now available for all K-5 classrooms for the 2023-24 school year. Simply click on your child's grade, add any necessary accessories, pay and you're done! The kits will be delivered to their classroom before the first day of school. Order by June 21st for best pricing and free shipping. See flyer for more information and pricing. Elementary supply lists are also available to print out here.
Middle School Supply Lists Middle School Does not participate in the EduKit program. Here are lists for their supplies next year:
Roberts Spirit Gear! Check HERE for dress code guidelines and to order new gear.