Academics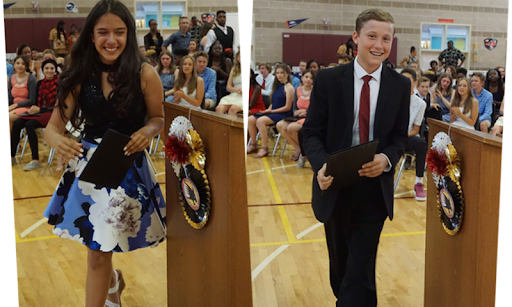 Academic Performance
Bill Roberts has consistently ranked among the highest performing middle schools in the district and state. We have a track record of supporting rigorous academics, meeting the needs of our highest learners and those who need a safe place to spread their wings. Our programming balances the academic rigors with a social/emotional lens, ensuring that our students can take the risks necessary to reach their highest potential.
A lot of this is captured in the DPS School Performance Framework (SPF), which is a comprehensive portrait of a school's performance.
A solid focus on Whole Child Education
Results from the Whole Child survey administered by DPS to Middle School students about their educational experience.
100% of Bill Roberts Middle School students believe they are getting a good education, that homework is valuable and relates to what they learn, and that teachers care about how they are doing in their classes.
Bill Roberts is a leader among our boundary middle schools in students feeling CHALLENGED, SAFE and SUPPORTED by their teachers.
We are PROUD of these outstanding results and believe that they support the education that we provide to our students as they RISE through Middle School and prepare for a rigorous high school experience. Three unique qualities separate us from other schools:
Our Small Community
With a Middle School student population of 220 students, we know all of our kids and our families.

We know their passions, successes, challenges and opportunities for advancement. We develop an experience that is tailored to their needs, and allows them to reach their highest potential. With both strong GT support and intervention, we pride ourselves on meeting a student where they are on the educational continuum, and providing them supports to grow.

And that goes beyond academics. That is why we identify and add programming each year to meet students' desires and interests. Some examples of those additions in the past few years include our girls engineering club, student-run tutoring club, advanced drama program, the Übergrippen climbing special, implementation of the Random Acts of Kindness curriculum and participation in our service learning initiatives. We feel compelled to mention our monthly food truck visits!! All of these stemmed from ideas brought to us from students, parents and teachers.
Our Inclusiveness
As a Bobcat, every student has the opportunity to participate in "Everything Roberts." From playing on the sports teams (we are a no-cut school; if we have a large demand, we will create a practice team so that everyone gets to play) to engaging in enrichments and clubs to going on class trips to Estes Park, Snow Mountain Ranch and the Florida Keys, we make certain that every student has an equal opportunity to participate. At Roberts, we are a family; and just like a family, we value every one of our members.
Our Leadership Development
As the only E-8 school in the Stapleton/Park Hill boundary area, our Middle School students are leaders in our school. Whether they RISE up with us from elementary school or join us for Middle School, they begin their Middle School experience as "top dogs" in our school. Through their experiences as Buddies, Teacher's Aides/Assistants and friends, they learn the value of character traits such as role modeling, integrity and leadership while practicing respect, compassion, and generosity. Our alumni often tell us that the self-esteem and confidence they gained at Roberts helped them to succeed in high school. In case you missed it, NPR reported on the benefits of a K-8 education for both students remaining in, and entering into a middle school configuration that is part of a larger K-8 school. You can see the article here:
"Sixth Grade is Tough, It Helps To Be Top Dog" study results as reported by NPR

As a reminder, all 5th grade students planning to attend a Denver Public School for 6th grade must participate in the choice process and indicate their school preferences on the choice application. Applications will be available in January.