Athletics

Register by returning the Parent/Physician Form to the front office once each school year along with $25 for each sport.
Parent/Physical Form – valid full school year
Tryouts or informational meetings are posted by the P.E. Department at Bill Roberts a week or more before the season start dates below. They are announced to students and posted on the Tryouts poster at school when we know them.
Schedules
Visit DPS Athletics online for a complete list of schedules, scores, and standings. Come watch a game or a meet and cheer on the Bobcats!
Early Fall – Boys Soccer, Softball, Cross Country; September/October
Late Fall – Volleyball, Flag Football; October/November
Winter – Boys and Girls Basketball; December/February
Late Winter – Floor Hockey (Coed); February/March
Spring – Baseball, Girls Soccer; March – May
Late Spring – Futures Football; March
Futures Volleyball; May
Summer Camps; TBD
Middle School Playing Fields & Directions
Bill Roberts offers a variety of sports in which students may participate at the 6-8th grades.
Early Fall Sports

Boys Soccer- all grades
Boys and Girls Cross Country
Late Fall Sports

Girls Volleyball- 7th and 8th, 6th at a different time
Football – all grades
Winter Sports

Boys and Girls Basketball
Spring Sports

Girls Soccer- all grades
6th grade Boys Basketball
6th grade Girls Basketball
Boys Baseball- all grades
Physicals

All participants must have completed a physical and a physical form signed by their health provider on file with the school. All participants must also complete the section on "Athletic Emergency Information."
Eligibility

Each participant must maintain good attendance and strong academic standing. Athletes make sure an eligibility report is completed each week for the following week's game eligibility — it is their responsibility to make sure this is completed. The Athletic Director and administration reserve the right to reconsider eligibility at any time.
Transportation

The district will provide Bus transportation to and from away games. If a parent/guardian chooses to bring a student home from the away game, they must sign the child out with the coach before leaving.
Athletic fee

Denver Public Schools requires a $25 fee per sport to participate in each middle school sport.
DPS and Bill Roberts participate in the Nuggets/Avalanche Prep League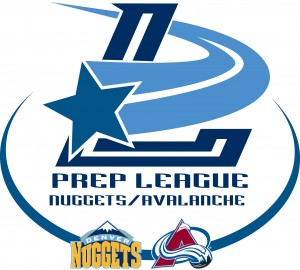 Mission of the League:
To use sport to motivate and encourage student athletes to succeed academically.
To provide exemplary leadership to promote the emotional, intellectual, physical, and social development of students who participate by selecting the best qualified coaches and officials available.
To provide an environment that will facilitate students to develop good sportsmanship, leadership, and communication skills.
To provide middle school students with an opportunity to participate in a school-organized sports program.
To provide a program that will help students develop fundamental skills in a variety of sports.
To provide a program that will benefit and challenge students who possess potential skills, interests, and capabilities beyond those found in the regular instructional program.
To provide students an opportunity to explore a variety of athletic activities.