Health Information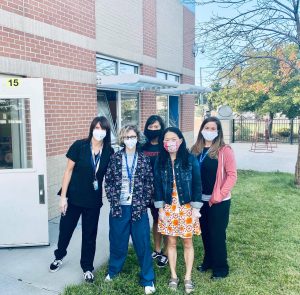 Bill Roberts Health Office Forms & Instructions for Medications
In order to give your child the best care possible, we need to be as detailed as possible! There are four forms that are unique to the different medical needs of students.
All of these forms REQUIRE very specific instructions. Please fill out your portion, with your signature and emergency numbers and then give it to your doctor to complete.
Your doctor's office can fax the form back to us in the health office at 720-424-2665 (fax line).
You may deliver your medication(s) to the school after we have received the appropriate forms.
There will absolutely be no medications, of any kind, given to a child without proper doctor's orders.