Andrea Estrada
Kindergarten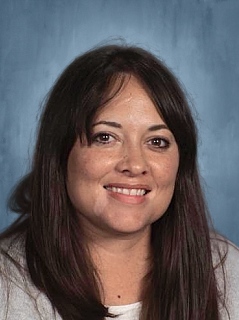 Email:
Andrea_Estrada2@dpsk12.net
Department(s):
Kindergarten
Where did you grow up?
Denver
What college did you attend?
Metro State University (BA), University of Pheonix (MA)
Why did you choose to become a teacher?
I chose teaching because I think it's important work and I love helping children find happiness in learning.
What is your favorite book or author?
I'm a bookworm so this is so hard to answer. I'm a Jane Austen fan and I love historical fiction.
Do you have a favorite sports team?
I'm a loyal Denver team fan. Broncos, Nuggets, Rockies – winning or losing!
What is your favorite food?
My mother-in-law's tamales.
What is your favorite sound?
The sound of silence (I think I remember what that sounds like!)
What is your favorite season?
The beginning of each season. I love watching the new seasons come in – the first snowfall, the first flowers of spring, etc.
Do you have any pets?
Two dogs – Jet and Lulu
Do you have any hidden talents?
I bake and sew – but I don't know how talented I am. ?
What is something that didn't come easy for your or you struggle at?
Public speaking – I almost didn't become a teacher because of this fear.
What is your favorite vacation destination?
Anywhere really! I love to travel.
Who is your hero?
My Mom
Who was your favorite teacher growing up? why?
I loved my 6th grade teacher, Mrs. Salazar because she talked to us.