Chi Onyewuenyi
3rd Grade Math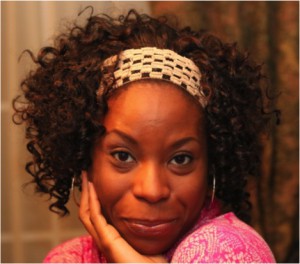 Email:
Chinyere_Onyewuenyi@dpsk12.org
Department(s):
3rd Grade
Where did you grow up?
I am a Denver native. My family is from Nigeria.
What college did you attend?
My undergraduate work (BA in Psychology) was completed right here in Denver at the University of Colorado, Denver in 1998. I earned my Multiple Subjects (Elementary) Teaching credential from California State University, Fresno (better known as Fresno State).
Why did you choose to become a teacher?
I love the curiosity the children bring to the classroom.
What is your favorite book or author?
"Americanah" by Chimamanda Adichie.
Do you have a favorite sports team?
Denver Broncos
What is your favorite food?
Most spicy food
What is your favorite sound?
Soft music
What is your favorite season?
Summer
Do you have any pets?
Goldfish
Do you have any hidden talents?
I love to sing
What is your favorite vacation destination?
The Beach
What would your students say is your favorite thing to say to them?
chant: "When I say 'First Grade,' you say 'That's what's up!'"
Who is your hero?
My Mom
Who was your favorite teacher growing up and why?
My English teacher, Ms. Williams. She taught me to speak up.