Jaime Jackson
2nd Grade Literacy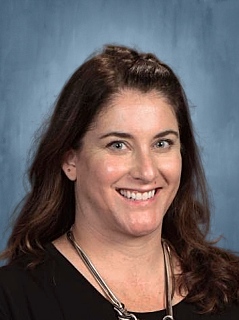 Email:
Jaime_Jackson@dpsk12.net
Department(s):
2nd Grade
Where did you grow up?
Born in Queens, NY, a little bit of Charleston, SC, but mostly from the California Bay Area.
What college did you attend?
I attended Sonoma State and Colorado State Universety for my undergrad degree, and Regis University for my M.Ed.
Why did you choose to become a teacher?
I always wanted to be one. My parents and grandparents were teachers. It's a job where I can laugh and learn every day.
What is your favorite author?
Shel Silverstein
What is your favorite food?
Pizza
What is your favorite sound?
My daughter saying "I love you."
What is your favorite season?
Fall
Do you have any pets?
a senior dog
Do you have any hidden talents?
I can pick things up with my toes!
What is something that didn't come easy for your or you struggle at?
Math!
What is your favorite vacation destination?
Any beach with warm sand and clear water!
Who was your favorite teacher growing up and why?
Ms. Gardener, 3rd grade. She was endlessly patient and made me fee important.
What do you love about Bill Roberts?
My team and my students.