Jenn Nutter
1st Grade Math & Science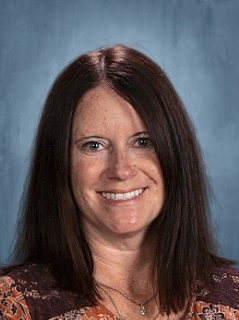 Email:
Jennifer_Nutter@dpsk12.org
Department(s):
1st Grade
Where did you grow up?
Cortez, Colorado
What college did you attend?
Colorado Mesa University
Why did you choose to become a teacher?
I love kids and all the wonder that surrounds them! I feel lucky spending my day being a part of that curiosity and growth.
What is your favorite book?
"Wonder" by R.J. Palacio
What is your favorite food?
Green Chile
What is your favorite sound?
Ocean Waves
What is your favorite season?
I love them all!
Do you have any pets?
Yes, 2 dogs Cooper and Bailey
What is your favorite vacation destination?
I love mountains and beaches!
What would your students say is your favorite thing to say to them?
"How can you solve your problem"
Who is your hero?
There are so many! I admire anyone who pushes through to overcome adversity.
Who was your favorite teacher growing up and why?
My 3rd grade teacher took us on a field trip to her farm. We got to feed her horses and make caramel apples. I still remember how fun that was.
What do you love about Bill Roberts?
I love the community here at Roberts, it is like a big family!