Keegan Nadon
PE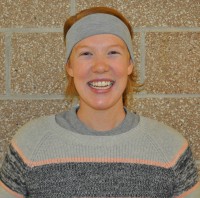 Email:
Keegan_Nadon@dpsk12.org
Department(s):
Specials & Subjects
Where did you grow up?
Glenwood Springs, CO
What college did you attend?
Pacific University / Metro State University
Why did you choose to become a teacher?
My love for kids, sports, a fluid job.
What is your favorite book or author?
"The Four Agreements" by Miguel Ruiz
Do you have a favorite sports team?
BRONCOS
What is your favorite food?
Beans, chips
What is your favorite sound?
Camping sounds. Anything outside my tent (creek, birds)
What is your favorite season?
Fall
Do you have any pets?
Two dogs: Lexi 12yrs., Jasper 8 yr.
Do you have any hidden talents?
I play guitar.
What is something that didn't come easy for your or you struggle at?
Dyslexia – I pushed to be a reader.
What is your favorite vacation destination?
Our family cabin.
What would your students say is your favorite thing to say to them?
"Whitney Wednesday!" (Whitney Houston all day.)
Who is your hero?
My Grandfather – Ojay Keenan
Who was your favorite teacher growing up and why?
My Mom. She was my at-home teacher always. Being dyslexic, home learning really helped.
What do you love about Bill Roberts?
Everything! Co-workers, Community, Kids.