Lacy Smith
2nd Grade Literacy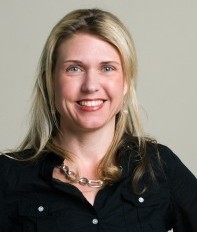 Email:
Lacy_Smith@dpsk12.org
Department(s):
2nd Grade
Where did you grow up?
I was an Air Force brat moving every year or so.
What college did you attend?
Undergrad: Drury University, Graduate School: Central Missouri State University
Why did you choose to become a teacher?
I love having a job that positively impacts a child's life. It's a meaningful way to spend each day.
What are your favorite books?
Young Adult mostly. Plus, I love when there is a movie or mini series too.
Do you have a favorite sports team?
My kids swim teams, Carleton College swim team and George Washington High School swim team.
What is your favorite food?
Frozen Yogurt
What is your favorite sound?
Wind rustling through my Aspen trees.
What is your favorite season?
Fall – so pretty
Do you have any pets?
Yes. One small dog / furry kid.
Do you have any hidden talents?
I make jam. (Apparently that is not common per my teammates).
What is something that didn't come easy for your or you struggle at?
Math growing up. It was hard to get tutors!
What is your favorite vacation destination?
The beach – anywhere
What would your students say is your favorite thing to say to them?
"Who wants me to put on DJ Friday songs"
Who is your hero?
Anyone In the Armed Forces who fights for our freedom for our country.
Who was your favorite teacher growing up?
Can't remember, too many schools!