Leslie Haltiner
1st Grade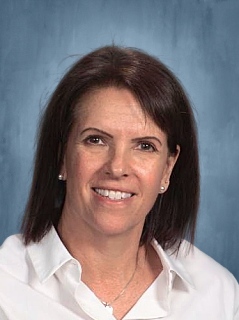 Email:
Leslie_Haltiner@dpsk12.net
Department(s):
1st Grade
Where did you grow up?
Born and spent my first 16 years in St Paul, Minnesota but most of my adult life in California.
What college did you attend?
UC/Santa Cruz (2 yrs) & UC/Los Angeles (2yrs)
Why did you choose to become a teacher?
I'm passionate about early childhood development and love kids!
What is your favorite book or author?
Kids Book: A Tree Named Steve by Alan Zweibel; Children's Author: Mo Willems
Do you have a favorite sports team?
Broncos and the Golden State Warriors
What is your favorite food?
Sweet potato fries and tortilla chips with salsa
What is your favorite sound?
waves
What is your favorite season?
Summer!
Do you have any pets?
A 7-pound, tri-paw'd dog named Wicket, 2 guinea pigs (Ginger & Marshmallow), and fish
Do you have any hidden talents?
I love to ski and grew up riding horses.
What is something that didn't come easy for your or you struggle at?
Math
What is your favorite vacation destination?
Anywhere with an ocean and beach but love to go home to Southern California
What would your students say is your favorite thing to say to them?
"I Love You"
Who is your hero?
My Dad!
Who was your favorite teacher growing up and why?
Mr. Foley. He was a hockey coach who taught Shakespeare! He had high expectations for all and always applied topics to us.
What do you love about Bill Roberts?
The support and community