Shannon Koinzan
1st Grade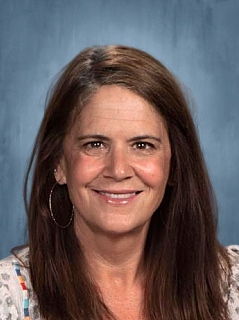 Email:
Shannon_Koinzan@dpsk12.org
Department(s):
1st Grade
Where did you grow up?
Baltimore, Maryland
What college did you attend?
University of Delaware
What is your favorite book or author?
"The Giving Tree" by Shel Silverstein
What is your favorite food?
Mexican
What is your favorite sound?
Cicadas on a hot summer night or ocean waves.
What is your favorite season?
Fall
Do you have any pets?
Wylie, a 3-year-old Golden Retriever
What is your favorite vacation destination?
Disney and the beach
What would your students say is your favorite thing to say to them?
"It's all good!"
Who is your hero?
Mr. Rogers
Who was your favorite teacher growing up and why?
Mr. Hilgartner because he taught me bird calls.
What do you love about Bill Roberts?
My amazing team, the supportive parents and fun kiddos!