Simone Wollenberg
3rd Grade Literacy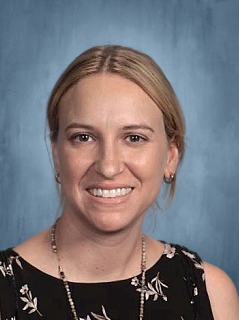 Email:
Simone_Wollenberg@dpsk12.net
Department(s):
3rd Grade
Where did you grow up?
I am a Swiss native. My family moved to the states when I was very young and I grew up in sunny Grand Prairie, Texas. I've lived in Denver for 7 years now and am happy to call it home.
What college did you attend?
I graduated from MSU Denver with my Bachelor's degree in Early Childhood Education in 2017. I completed my student teaching experience in second grade, right here at Bill Roberts!
Why did you choose to become a teacher?
I first pursued a career as a pharmacist and finally realized working with children is WAY more fun! I love being a part of children's learning and discovery of the world.
What is your favorite book or author?
Harry Potter ~ J.K. Rowling
What is your favorite food?
Tacos
What is your favorite sound?
Going to sleep to the sound of a rainstorm
What is your favorite season?
Fall
Do you have any pets?
2 dogs, Xeno and Luna and 1 cat, Kiki
What is something that didn't come easy for your or you struggle at?
Directions!
What is your favorite vacation destination?
Anywhere with a beach!
What would your students say is your favorite thing to say to them?
"Mistakes are proof that we are learning!"
Who is your hero?
My parents
Who was your favorite teacher growing up? why?
My 1st grade teacher, Ms. Fortin. My first language was Swiss German and I began 1st grade struggling to keep up with my peers. She spent lots of extra time working with mean on one and instilled a love of reading.
What do you love about Bill Roberts?
The kids, stay and parents all have such suportive relationships.